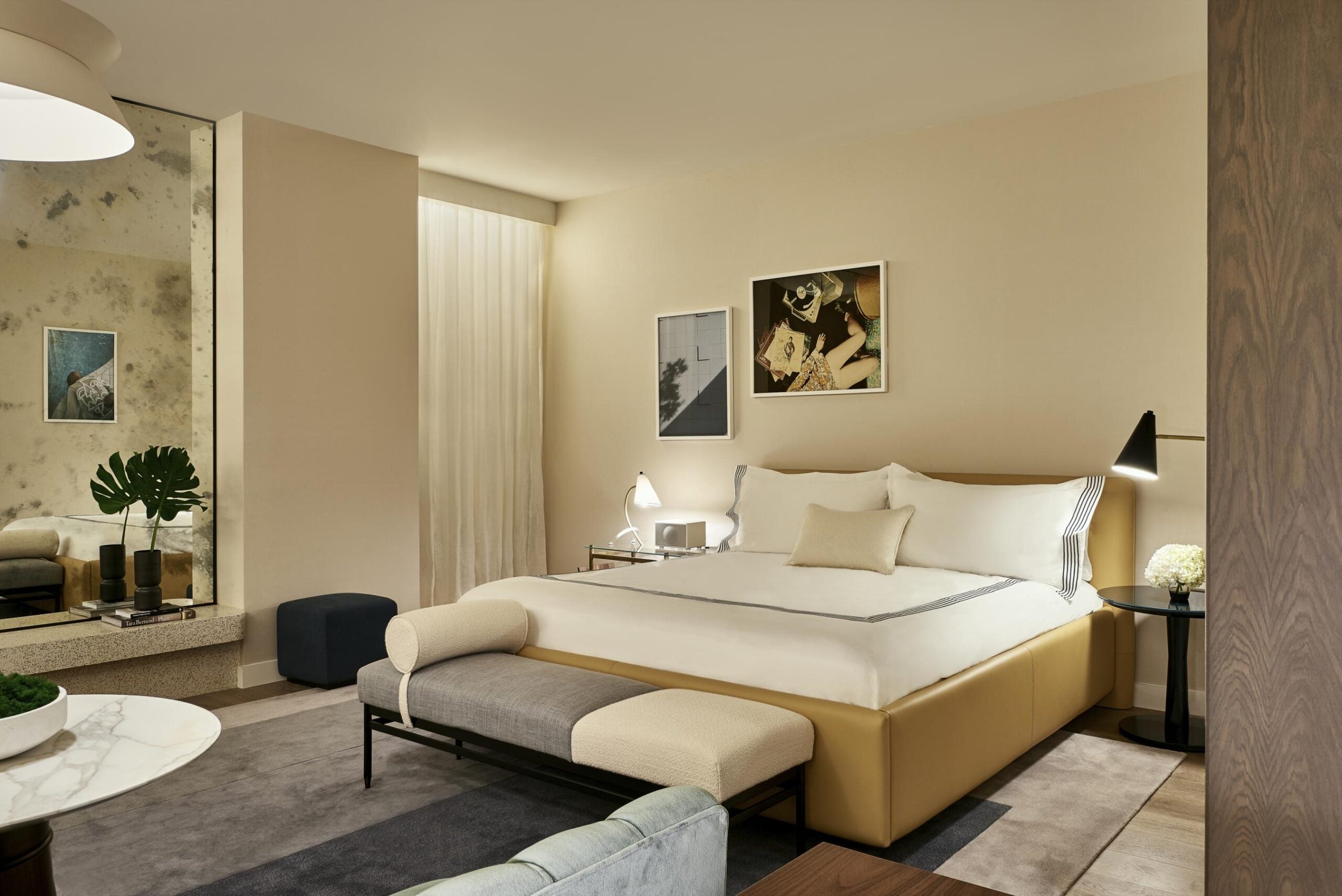 Thompson Hotels has opened a new luxury lifestyle location near Hollywood on Wilcox Avenue further bolstering its footprint on the US west coast.
The new 11-storey property features 190 guestrooms including 16 suites.
Thompson Hollywood is owned by Relevant Group, a real estate development firm. Steinberg Hart carried out the architectural works, while Tara Bernerd & Partners was responsible for the interior design.
Ten Five Hospitality is overseeing food and beverage services at the hotel.
At the hotel, the rooms are equipped with 55-inch smart televisions, luxury bedding, USB outlets, in-room safe, heat and air conditioning systems.
It also features two on-site restaurants, outdoor rooftop pool and lounge, 24-hour fitness centre and a business centre.
Thompson Hollywood managing director Bruno Vergeynst said: "Every touchpoint of the Thompson Hollywood experience has been concepted for the discerning traveller, particularly as pent-up travel demand has tourists and locals seeking memorable moments.
"Whether it's the thoughtfully designed lobby and guestrooms by Tara Bernerd & Partners, chef Carson's sophisticated dining concepts, the Bar Lis rooftop lounge or our intuitive guest programming, Thompson Hollywood invites guests to embrace a breezy Angeleno lifestyle."
Relevant Group managing partner Grant King said: "Introducing Thompson Hollywood in one of Los Angeles' most sought-after real estate market is a ground breaking move for the hospitality brand.
"This property not only perfectly sits at the storied intersection of the technology, media and entertainment realms, but will inevitably heighten Hollywood's visibility as a coveted hospitality destination."
Founded in 2001, Thompson Hotels is a boutique lifestyle hospitality brand of Hyatt Hotels.
Recently, Hyatt opened the doors of Thompson Savannah, its first Thompson hotel brand property in the US state of Georgia.