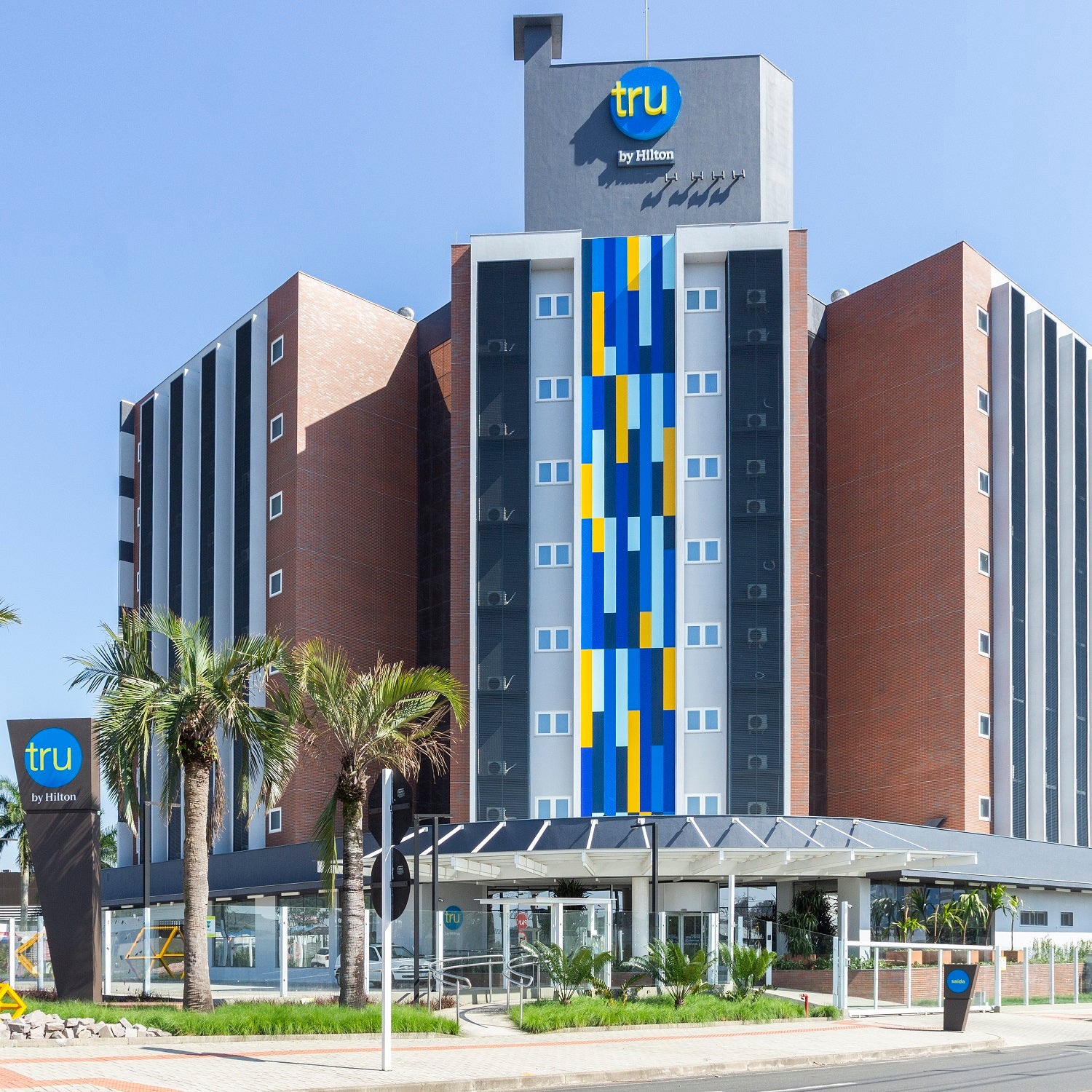 Hotel brand Tru by Hilton has made its debut in Brazil with the opening of Tru by Hilton Criciúma.
Owned by Próspera Empreendimento and managed by ICH Administração de Hotéis, Tru by Hilton Criciúma is also the brand's first property in the Caribbean and Latin America.
It is close to Parque das Nações Cincinato Naspolini, and just ten minutes from Criciúma's city centre.
The property has 154 efficiently designed rooms featuring large bathrooms with premium bath amenities and in-room entertainment.
Tru by Hilton Criciúma offers breakfast bar, Top It, serving healthy, sweet and savoury items, a 24/7 Eat. & Sip. market serving gourmet snacks and drinks as well as a lobby with separate work, play games, eat and lounge areas.
The hotel also boasts guest amenities including free Wi-Fi, remote printing, lobby tablets and fitness centres with advanced equipment including include barre, free weights, cardio and flexibility gear.
Tru by Hilton global brand head Talene Staab said: "Tru by Hilton's exponential growth is proof that the brand's appeal and keen focus on what travellers want the most translates into any market.
"Tailored to meet the needs of the region, Tru by Hilton Criciúma includes elements of our new innovative Caribbean and Latin America prototype.
"Tru's easy and efficient-to-build prototype has made the brand a favourite of owners, and we are thrilled to start a new chapter in the brand's history with this milestone opening."
Tru by Hilton operates more than 210 hotels, with more than 240 in the pipeline.
The brand has revealed plans to open additional properties including Tru by Hilton Monterrey Fundidora in Mexico, Tru by Hilton Chapeco in Brazil, and one property each in the Dominican Republic and Costa Rica.