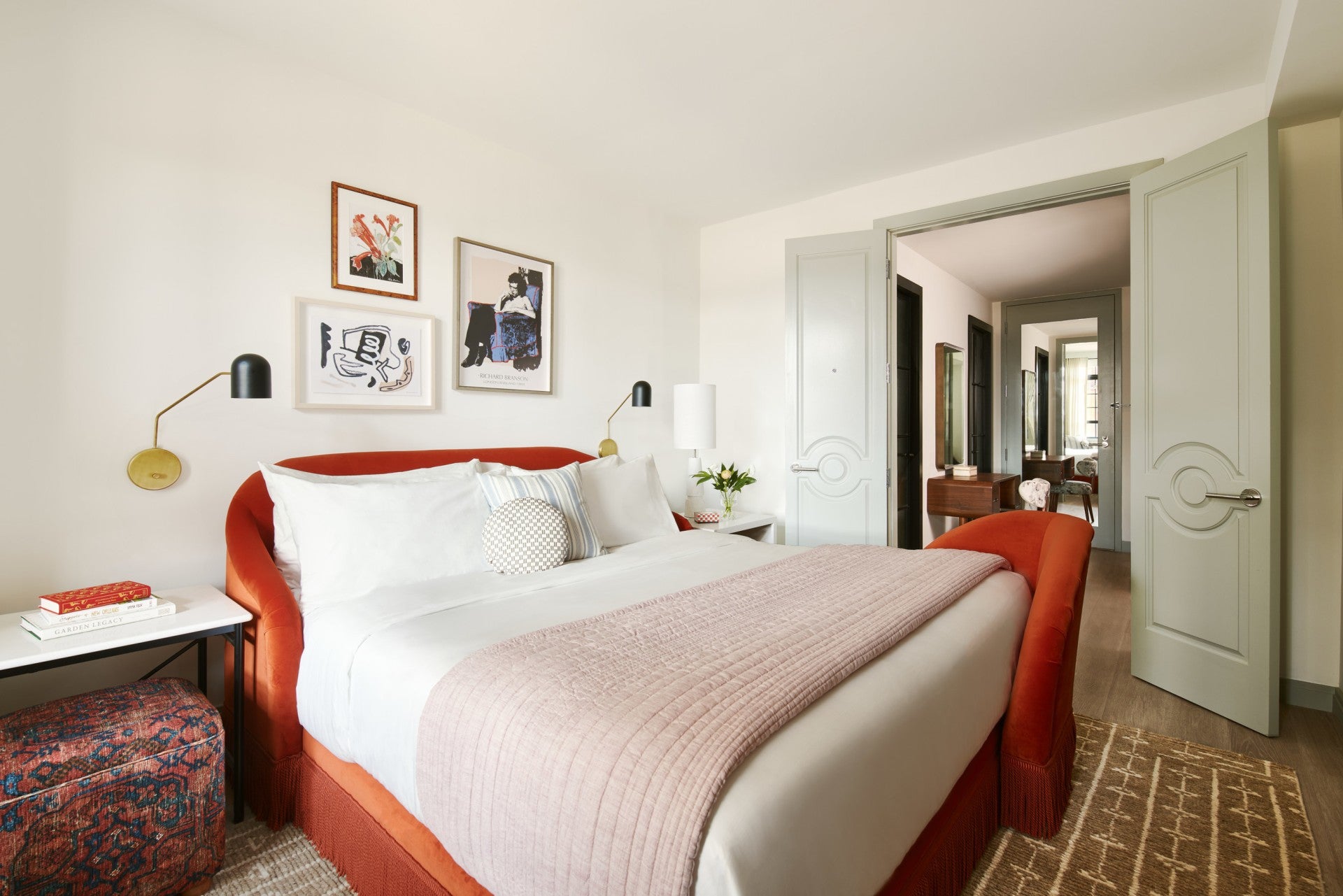 Sir Richard Branson's Virgin Group created lifestyle hotel brand Virgin Hotels has officially opened a new property in New Orleans, Louisiana, US.
The hotel is situated in the city's arts Warehouse District.
The property features 238 Chambers, including Grand Chamber Suites and two penthouses. The size of the Chambers ranges from 294ft2 to 1,097ft2.
The Chambers feature Virgin Hotels' signature layout with two spaces, namely The Dressing Room and The Lounge.
All of them are equipped with integrated tech capabilities and feature custom lighting on sensors, and outlets for smartphones, laptops, or other electronic devices in different areas.
Virgin Hotels New Orleans offers several dining and drinking venues including Dreamboat, a cocktail lounge situated on the 13th floor, and The Pool Club, a rooftop pool, restaurant, and bar.
The hotel also has Funny Library Coffee Shop on the first level and Commons Club, the brand's flagship restaurant, bar and lounge.
Additionally, the hotel provides a 24-hour advanced fitness centre on the 3rd floor and 5,000ft2 flexible meeting and event spaces.
Virgin Hotels chief executive officer James Bermingham said: "We're excited to officially open our doors in New Orleans. This beautiful, new hotel will offer the distinctive 'Virgin' experience travellers know and love, from our inviting Chambers to our dynamic food and beverage offerings.
"But we also have a real made-in-New Orleans ethos at play here, from the art and design throughout the hotel to the personalized experience we provide our guests through The Know loyalty programme and our LUCY mobile app. Virgin Hotels New Orleans will surely offer a window into a city waiting to be explored."
Mathes Brierre Architects, CallisonRTKL Architects, and Broadmoor Construction have supported the construction of the hotel.
The hotel is developed by Buccini/Pollin Group and design firm Logan Killen Interiors curated its interiors.
In April this year, Virgin Hotels revealed plans to open and operate a new hotel in Glasgow, Scotland.