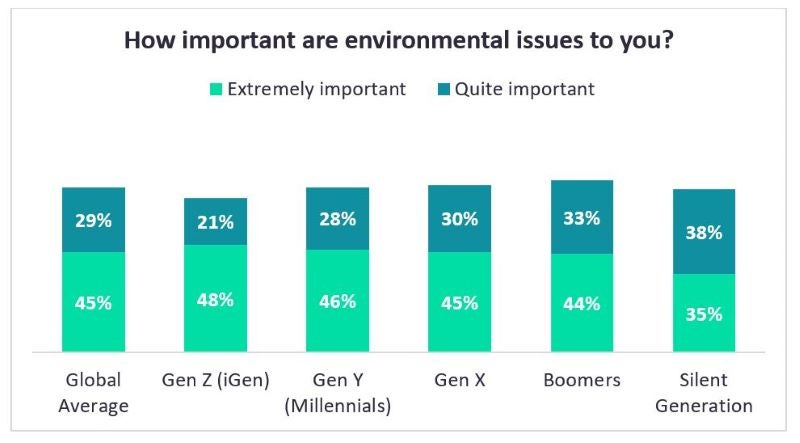 Following the increasing attention being paid to carbon emissions, European airlines and authorities are eager to exploit rail links to replace intercontinental and short-haul flights, but poor infrastructure and centring travel experiences may limit the broad expansion of multimodal journeys.
Decarbonisation of the EU's transport sector is a priority
The decarbonisation of the transport sector, which accounted for nearly 30% of the European Union's (EU) overall greenhouse gas emissions in 2018, according to the European Environment Agency, will play an important role in reaching the EU's 2050 climate neutrality goal. The 'shift to rail' is often named as one of the solutions, and airlines are catching on, with multimodal travel offerings to replace short-haul flights.
Multimodal journeys, which involve travel via both air and rail in this context, are a relatively old idea receiving renewed attention. In 1982, Lufthansa partnered with German rail operator Deustche Bahn to introduce the Lufthansa Airport Express, an express train that replaced flights between Düsseldorf and Frankfurt airport. More recent developments include Air France's 'Train + Air' partnership with French rail operator SNCF to connect Charles de Gaulle with 18 destinations across France and Brussels. Elsewhere, KLM sells joint tickets with Thalys to Belgium and, in Spain, Iberia announced a similar partnership with Renfe.
Travellers seek eco-friendly options
The desire to limit carbon emissions to the Paris Agreement level of global warming well below 2°C, with efforts to limit it to 1.5°C, is behind the EU's and adjacent businesses bold, unilateral actions. Yet, coinciding with the transport sectors decarbonisation ambitions is consumers increasing awareness of climate change. A GlobalData survey revealed that nearly three-quarters (74%) of global respondents view environmental issues as 'extremely' or 'quite' important*. This rises to 75% of Gen X and 77% of Millennials.
While lack of information and easily accessible alternatives have traditionally been cited as a significant barrier to making sustainable travel choices, multimodal travel options signify an important shift in making more eco-friendly travel choices increasingly convenient and attainable. Indeed, according to KLM, prior to the Covid-19 pandemic, 20-25% of passengers (some 36,000 customers) chose the Thalys high-speed train instead of a short flight on the Brussels-Schiphol leg of their journey.
Challenges are apparent
Beyond the environmental benefits, to be favoured by travellers, customer experience and convenience must also be at the core. Air France relies on digital solutions to provide a seamless 'Train + Air' trip, where travellers can check in and receive a boarding pass for the rail portion of their trip in the airline's app. Furthermore, replacing flights with trains will be successful only where the necessary rail infrastructure has been developed. Expanding rail infrastructure costs billions of dollars and can take years, if not decades, to complete, limiting the broad expansion of air-rail connections.
Nevertheless, according to a study commissioned by the European Federation for Transport and Environment, air travel within Europe emits five to six times more CO₂ per passenger kilometre than travel by train, on average. Therefore, with current aviation emissions, a shift to rail is the logical way forward, and any passengers who take the train instead are arguably a win for the environment.
*GlobalData 2021 Q3 Consumer Survey – 22,499 respondents