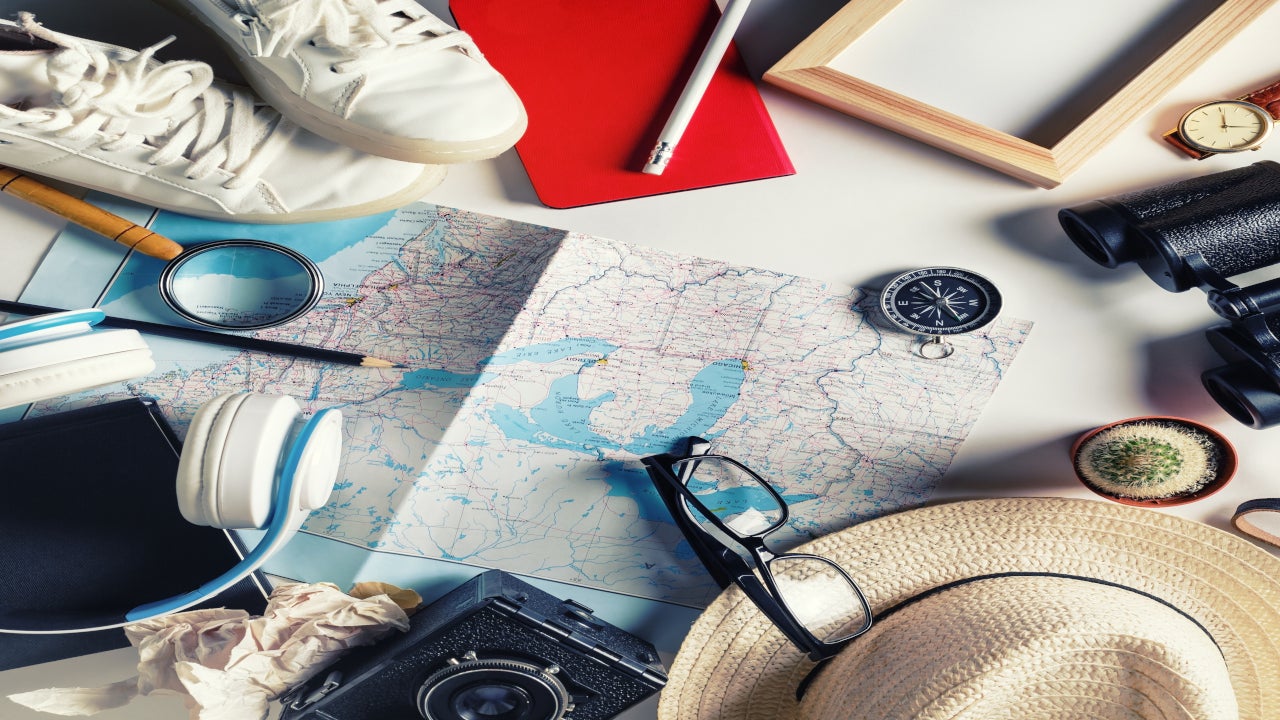 Successful travel and tourism companies can no longer solely rely on traditional marketing methods segmenting the market based on demographic or geographical data and benchmarking strategies but need to focus on personalising an individual's experience in real-time.
Consumer Trends
Listed below are the key consumer trends impacting the personalisation in Travel and Tourism theme, as identified by GlobalData.
Surrounded by personalised services
Developments in traveller maturity and thus expectations, alongside exposure to technological advancements outside of the tourism space, are driving demand for increasingly tailored services. From tailored itineraries, curated recommendations and carefully personalised accommodation, the potential in this theme is almost endless.
GlobalData's latest Covid-19 consumer survey found that 53% of global respondents were 'always' and 'often' influenced by how well a product/service is tailored to their personality. 26% also stated they were 'somewhat' influenced suggesting there is opportunity for further engagement.
Surrounded by personalised services in their everyday lives, it is not surprising that individuals are likely to expect nothing less in their travel experiences. In order to make headway in the hyper-competitive marketplace, personalisation is likely to be a powerful differentiator in future company strategies.
Deconstruction of the typical package holiday
As the next generation of travellers is now focused on independence within the Booking process adopting a 'do-it-yourself' style of internet booking, this has led to the deconstruction of package holidays.
Online travel agent's (OTA), direct booking providers and price comparison sites are currently the most typically chosen form of booking platform used and as travellers have grown in independence, companies have had to adapt to remain relevant and in touch with their consumers to drive revenues and create loyalty.
Rather than tailoring trips for each specific individual through in-store and face-to-face communication, companies have had to dive deep into user data and create personalised suggestions, gradually deconstructing the typical package holiday as tourists opt to curate their own experiences.
Demand for niche experiences
Tourism providers have become more niche to more effectively service every traveller's wants and needs. Tourism providers honing in on particular traveller types are now more commonly seen across the travel and tourism space as operators specialise in wildlife, adventure, cultural and sustainable experiences amongst many others.
Major OTA's such as Booking Holdings, Expedia and Trip.com Group amongst many others now promote a wide variety of experiences but smaller operators are becoming ever more specific, focused on one particular segment.
Minimising the 'information overload' factor
GlobalData's Q32019 consumer survey found that 61% of global respondents were 'always' influenced by products/services that helped them save time and money and 30% are 'often' interested in this.
Tourists will always have the opportunity to conduct their own research when travel planning but instead of being bombarded with numerous options, a personalised service can relay information displayed on previous visits, purchases and preferences shown, possibly saving on time spent browsing.
Business tourists are prime targets
Business travellers typically search for value, convenience and general accessibility when planning their next trip. A report by Sabre found that 79% of business travellers rated recognition as a positive feature when logging into an online service.
Personalisation ultimately has the power to simplify the travel process for business professionals. A report by Condor Ferries in 2018 found that millennials were the most likely to spend on business flights (46% of respondents) in comparison to other generations and already influenced by tailored recommendations and services – personalisation will be a critical theme to interact with this market.
Solo travellers
251 million tourists travelled solo in 2019. Trends such as backpacking, transformational travel and gap year tourism have spurred the acceleration of solo travellers over the past few years as younger generations search 'to find themselves' before entering the world of work or starting families. Prior to Covid-19, the number of outbound solo trips had grown at a strong CAGR of 4.7% stemming from 219 million in 2016.
Relating to the growing demand for niche experiences, more operators are focusing on targeting solo travellers and their desires to meet new people and search for 'off the beaten track' experiences with like-minded people – operators such as Intrepid Travel and G Adventures are relevant here as prime examples of companies offering tailor made experiences for this market.
Digital adoption during Covid-19
GlobalData ran a Covid-19 consumer survey over an 11-week period and discovered that many respondents have increased their time spent browsing social media, reading online reviews/ blogs about products/trends and actively posting on social media. From increased browsing time due to more time spent at home, this is likely to have aided many in being more at ease in navigating social media and general online platforms.
With the potential that customers may now be more confident in using online platforms this in turn will offer companies more opportunity to collect data and formulate collective databases on each user.
This is an edited extract from the Personalisation in Travel and Tourism – Thematic Research report produced by GlobalData Thematic Research.