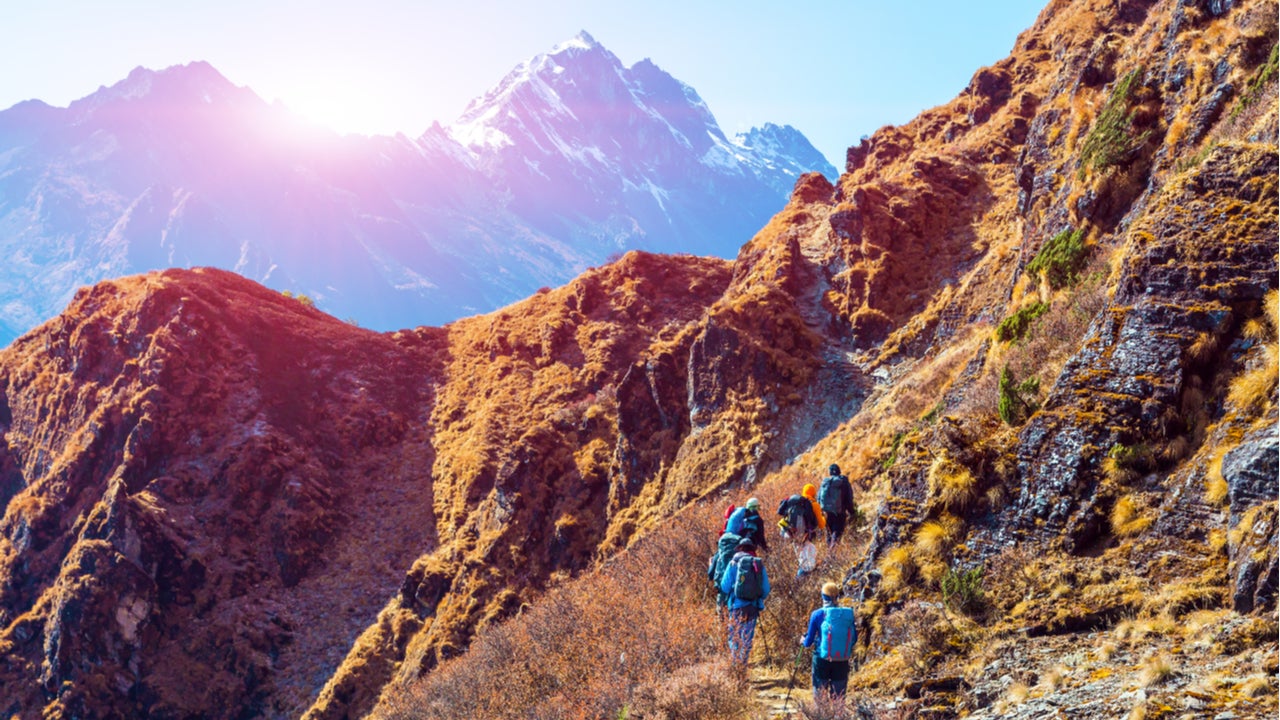 The demand for refined and luxurious offerings has constantly increased in travel and tourism. This demand is supported by the replacement of many more high-end purchases with experiences, driving the desire for better-quality and more bespoke choices that come at a premium. As experiential consumption continues to grow, the travel market will see demand for more luxurious and bespoke services increase accordingly.
Listed below are the key industry trends impacting the premiumisation theme, as identified by GlobalData.
Niche tourism
The more niche an experience is, the more it tends to cost, making the themes of niche tourism and premiumisation highly interlinked. One trend within niche tourism is premium adventure experiences. Adventure tourism has grown in popularity in recent years, and this is especially the case in the upscale and luxury markets.
The trend of high-yielding travellers opting for adventure holidays has grown rapidly in recent years, so much so that it has caused overtourism in specific locations. For many years, overcrowding on Mount Everest has been a growing issue. Nepal faces a key dilemma as the mountain is a major source of revenue for the destination, as climbers pay vast amounts of money to reach the peak.
Four Seasons, which has made unique experiences part of its brand image, is a favourite brand for wealthy travellers. Across its locations, Four Seasons offers a range of experiences from bespoke tours of otherwise inaccessible locations to opportunities to meet and learn from local artists and artisans.
Personalisation
Personalisation is a must-have for companies involved in premiumisation. Offering travellers a tailored experience, increases the quality of customer service, which helps to exceed expectations and increase the chances of retention.
Loyalty is of the utmost importance for luxury brands, as a lifetime of loyalty from a high-net-worth individual can result in millions of dollars being spent during the customer relationship. Although loyalty schemes may not be as commonplace in the luxury travel market, many travellers may not reject this type of proposition if it is done correctly.
Big data is an important element of personalisation. However, the impact of personalised human interaction from members of staff to customers cannot be forgotten. Hospitality services require a high degree of interaction between guests and employees.
Health and wellness tourism
The nature of wellness holidays means that they have a high price tag associated with them, which means many tourism-related companies operating in this field target the luxury market and tend to be involved in the theme of premiumisation.
For example, yoga retreats in Bali, Indonesia, can cost up to $1,000 per day excluding transport and any other costs a holiday will incur. Costs such as these will be unaffordable to the average traveller when researching their next trip. According to the Knight Frank 2020 Wealth Report, 80% of high earners dedicate time, energy, and money towards their wellbeing, showing that high-net-worth individuals are focused on wellbeing and will be the most likely to incorporate this into a holiday.
Tourists travelling for wellness purposes on average spend a larger proportion on each trip than the average tourist. In 2017, the Global Wellness Institute reported that international wellness tourists spent on average 53% more than the average international tourist, whereas for domestic tourists, they spent on average 178% more on domestic wellness trips than the average domestic traveller.
Unique settings
'Allocentric' is a tourism-specific term and relates to a tourist who seeks new experiences and adventure in a wide range of activities. Wealthy travellers are becoming increasingly allocentric, which heightens demand for unique settings. These travellers tend to be outgoing and self-confident in behaviour. An allocentric person prefers to fly and explore new and unusual areas before others do. This type of pioneering attitude that is commonly adopted by high-yielding travellers creates a need for exclusive destinations that are 'off the beaten path' and lead to boast-worthy experiences. The most extreme example of this is space travel, which is set to take off in the coming years. Richard Branson's Virgin Galactic completed several human suborbital spaceflight test flights in 2021 and aims to fly paying passengers in 2022.
Unique settings not only relate to natural landscapes and locations that often require three flight transfers, but they can also be in the form of novel accommodation types. Luxury travellers now require once standardised elements of a trip to be increasingly unstandardised. For example, many luxury hotel companies now aim to set up their establishments in buildings that have historic significance or are aesthetically unconventional.
Subscription models
Travel subscription services are increasing in popularity, and this is also the case in the luxury market. The membership and subscription models integrate well with the theme of premiumisation as they create exclusivity and boost personalisation. Offering travel subscription services helps a company to cultivate a close relationship with their customers and garner a wealth of information regarding customer preferences, making this type of service necessary to capitalise on the growing expectations of a personalised service with tailored recommendations.
Inspirato is leading the way in luxury travel subscription services. It is a destination club that offers a luxury vacation subscription, which includes, homes, hotels, personalised luxury services, and experiences. The company has a dedicated care team and 'personal vacation advisors' that tailor holidays to suit the traveller's needs and demands.
According to a press release from Inspirato, which details the company's Q3 2021 financial results, the luxury travel subscription company was reportedly on-track to exceed its 2021 revenue expectations. This comes despite Covid-19 continuing to disrupt domestic and international travel. Inspirato achieved quarterly revenue of $65 million, up 52% YoY and a 15% increase compared to Q3 2019. In addition, active subscriptions increased to a record 14,114, which was an increase of 12% YoY.
This is an edited extract from the Premiumization in Travel & Tourism (2022) – Thematic Research report produced by GlobalData Thematic Research.