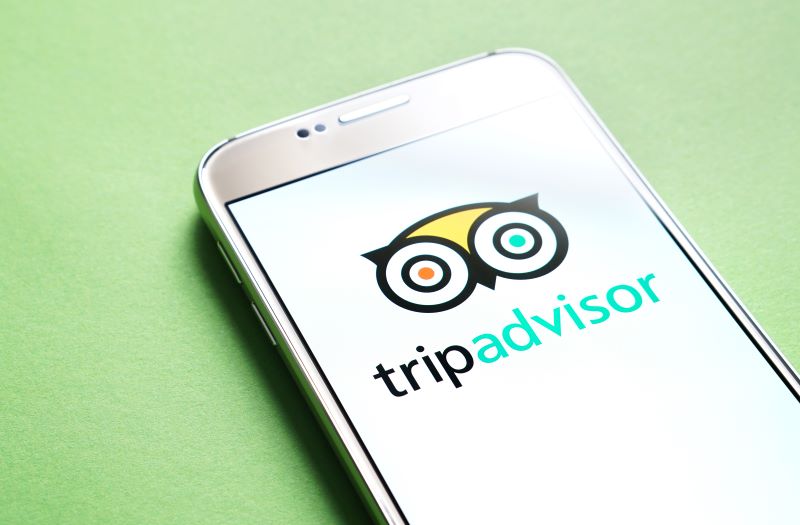 TripAdvisor announced it had received its one billionth review in February 2022, reinforcing the notion that review websites will continue to be play a significant role in the travel industry for years to come.
TripAdvisor is pivotal to traveller decision making
TripAdvisor states that it is the world's largest travel website as it helps approximately 463 million travellers each month, according to a press release from Q3 2019. It is undoubtedly the market leader in the travel review space, focusing on hotels, resorts, attractions, and restaurants. The sheer number of visitors each month suggests that it is pivotal to consumer decision-making, with many utilising the platform to help make more informed decisions for their holiday or day trip.
The website had come a long way from the early days when it was considered a disrupter in the industry. Historically, it was accused of harnessing fake reviews from travel establishments and disgruntled travelers alike, discrediting the forum's legitimacy. However, as time has progressed, hotels have embraced the platform, with high-performing properties using TripAdvisor ratings within their advertising campaigns and press releases. This usage confirms that many establishments see the value of having a presence on review platforms and acknowledge its impact on consumer decision-making.
The pandemic's impact on consumer behaviors also suggests that TripAdvisor will continue to be at the forefront of consumer purchasing in the future. According to a 2020 GlobalData Global Coronavirus Recovery survey (fieldwork undertaken 2 – 6 Dec), 33% of respondents said they would continue to use review websites, while a further 20% said they would spend either 'slightly' or 'significantly' more time on such websites. With the impact of Covid-19 on the travel industry, and the additional layers of complexity it has caused, many consumers will look to TripAdvisor to inform themselves about safety and security where possible. Travellers will look to assess the establishment's suitability to cater to their needs regarding service, flexibility, and social distancing.
Despite TripAdvisor's' position, there is still a gap in the review market
When it comes to travel experiences and accommodation, TripAdvisor is the clear front runner above all other review sites. The strength of the brand and its improving relationship with tour operators, hotels, and attractions will ensure it continues to be the number one destination in the travel industry for reviews. However, TripAdvisor may have missed a trick some years ago around the rapid development of online travel agents (OTAs), and other online intermediaries. Travel intermediaries such as this lack a specific review platform, with many reviews scattered across more general review sites like Trustpilot, Yelp, Google, and Facebook. As such, there is an opportunity for a 'one-stop-shop' to develop in the future, specifically towards travel reviews. These would cover not just experiences, but a whole range of travel related products and services, allowing consumers to make quicker, more informed decisions regarding their holiday, business, or personal trip. Nevertheless, given its supreme reputation in the travel industry, TripAdvisor is best placed to do this.