Rothopro designs, manufactures and markets advanced waste management solutions for hotels, restaurants and other leisure facilities, build to last and complying with HACCP 'hands free' operations. Rothopro is a member of the Rotho group, one of the leading manufacturers of plastic consumer products in Central Europe.
Bins and wheeled containers for hotels
Our wide range of products includes pedal bins, multi-purpose durable bins, metallic bins and wheeled 100l containers. All offered items are available in alternative colours, sizes and lids.
Durable metallic bins
The Iris metallic bin is designed for indoor use with heavy traffic areas, like hotel lobbies, bars, spas, etc. The durable plastic construction with a metallic finish makes this basket easy to clean, washable, and rust and dent proof. Different lids and colours can be ordered with the bin for simple waste separation. Whether you choose a round or square container, this innovative design combines plastic with a metal look.
Multi-purpose bins for hotels
Titan multi-purpose, durable bins are available in two sizes, 85l and 120l, and come with different lids. The bin is easy to clean and ideal for indoor and outdoor use. The grip handles allow easy lifting of heavy loads. Titan bins can be produced using food-proof and fire-retardant material.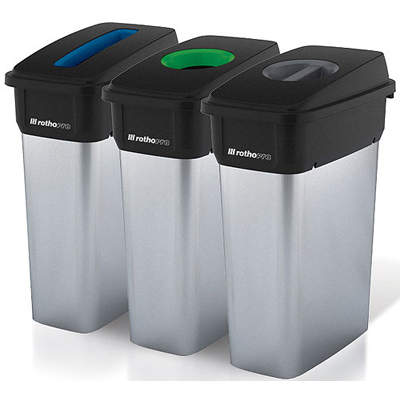 Rothopro's waste management solutions are ideal for hotels, restaurants and other leisure facilities.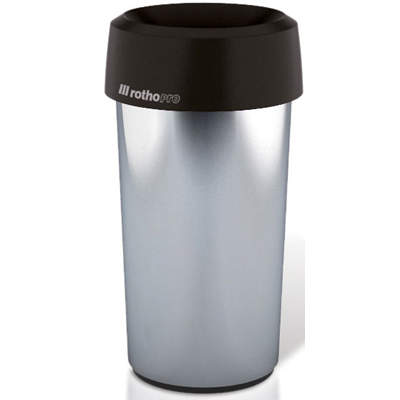 Iris metallic bins are durable, making them ideal for use in hotel lobbies, bars, spas, etc.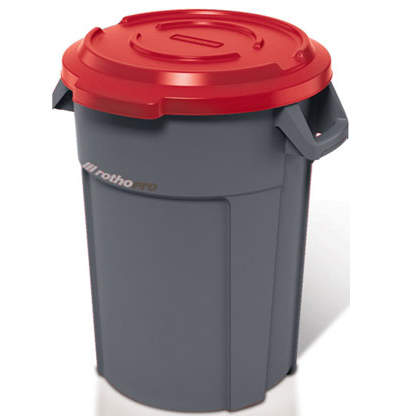 Titan multi-purpose bins for hotels are available in two sizes, 85l and 120l.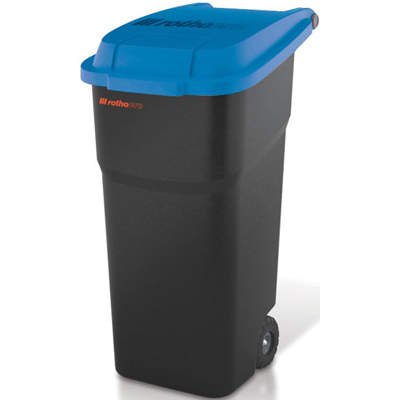 Atlas 100l mobile bins are highly suitable for use in hotels.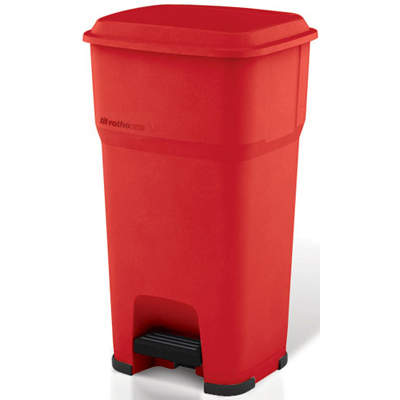 Hera waste bins are the best solution for large kitchen operations in hotel restaurants.
Mobile bins for hotels
Our Atlas 100l mobile bin is designed for industrial environments and can be used indoor and outdoor. Besides the high-positioned back handle for easy mobility, the Atlas bin has a bag holder for quick and efficient replacement. Its lid is equipped with a slow closing mechanism for safe use.  
Waste bins for hotel restaurants
Hera is the best solution for large kitchen operations, complying with HACCP recommendations of 'hands free' operation to avoid cross contamination in food preparation. Slow closing lid, big pedal and anti-slip rubber are just a few advantages of this waste bin line. Three sizes (35l, 60l and 85l) are available in different colours.
We are committed to quality you can rely on, tailored product design and development, and just-in-time delivery. These principles translate into economic and intelligent solutions for complex problems – which always have customer satisfaction in mind.
About Rothopro
Rothopro operates a pan-European logistics system to deliver its product range across Europe. We focus on a short supply chain and optimise our stock levels to fulfil our commitment to just-in-time delivery throughout the European continent.
Manufacturing and distribution are handled from central Europe. Rothopro is represented in Europe and the Middle East through a network of agents and authorised distributors.