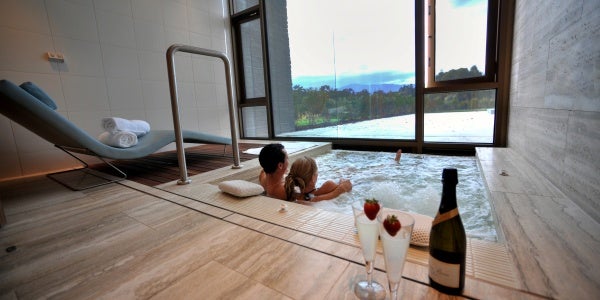 One Spa Healesville can be found one hour's drive from Melbourne, Australia. Located in the beautiful wine region of the Yarra Valley, the gorgeous scenery that surrounds this beautiful spa just makes your treatment experience even more enjoyable… if that is at all possible!
One Spa has been created and designed thinking only of you, of your relaxation.
In the wonderful relaxing surroundings of RACV Club and Resorts you can focus on your health, enjoying a wealth of holistic treatments delivered by therapists and health professionals who are highly trained in their areas, and receiving the most exclusive treatments of the renowned Spanish professional skincare brand Germaine de Capuccini.
Designed to complement your lifestyle, One Spa offers, treatments and services to awaken, rejuvenate and restore balance between body and mind.