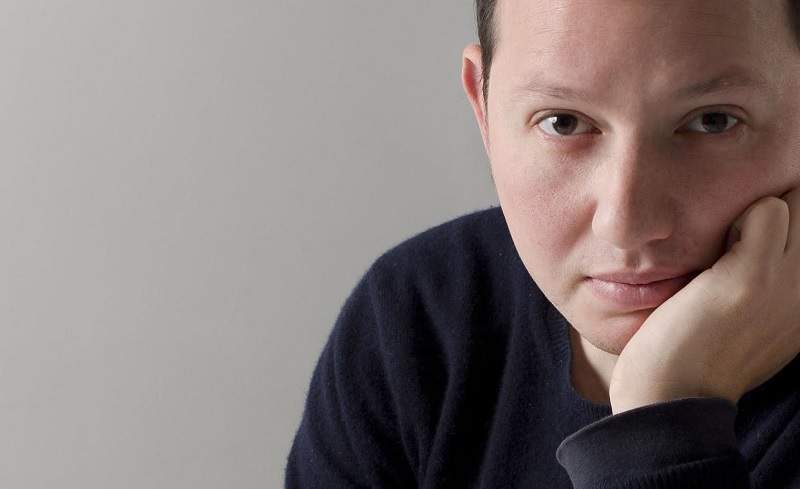 Ramy Fischler has one obsession: never to repeat himself. A taste for experimentation that began when he was studying design at ENSCI-Les Ateliers in Paris, from which he graduated in 2004, and then developed while he worked alongside Patrick Jouin. Those years he spent exploring all expressions of design eventually led him to establish his studio in 2011. It was then that he developed his own approach. Rather than focus on the formal aspects of space or product design, Ramy Fischler prefers to question the value of function: anticipating tomorrow's behaviours, defining the reason and use of each project, visualising the environment where a piece would be effective, these are the preliminary steps in his creative process. For Ramy Fischler, design must make sense. Originally from Belgium, the designer, who moved to Paris in 1998 and was a resident at the prestigious Villa Medici in Rome, is just as comfortable working on practical projects as he is on more conceptual ones.
Generally speaking, his work is strongly influenced by cinema, a discipline which has always fascinated him. He practices design in much the same way a director makes a film. Fiction and collaborative work are the twin pillars of his process. His interior design projects for private residences and restaurants regularly give him the opportunity to design furniture, which he produces himself and shows in galleries.
He also creates hybrid objects that illustrate his capacity to blur the boundaries between disciplines. An area of research he started investigating when he was a professor at the Le Fresnoy – National Studio for Contemporary Arts, with a project entitled L'Image Éclaire, which created a connection between image and cinema.
From Office Design to l'Opéra Comique
As of early 2018, he is currently focusing on his work as a scenographer for the opera, which includes the set design for a version of Hamlet directed by Cyril Teste, expected to debut in December at L'Opéra Comique in Paris, and an exhibition titled L'Intelligence de la Main for the Bettencourt Schueller Foundation, as part of the Homo Faber exhibition, which explores the notion of know-how, opening in September at the Giorgio Cini Foundation in Venice.
Ramy Fischler is a free spirit, who gladly introduces design in fields and dimensions where it appears out of place.
For instance, for the Philanthro-Lab, one of the projects short-listed for the Réinventer Paris 1 contest, he collaborated with Compagnie de Phalsbourg and architecture studio Perrot & Richard to define a programme, anticipate needs and create the project's layout. Twitter France has also commissioned him to investigate the many ways in which work environments are changing, question the value of information and apply his findings to space planning and office design.
An entrepreneur designer, he is involved in the development of Nu!, a zero-waste corporate catering service based on local and direct produce sourcing. He has also launched a startup initiative to design a connected refrigerator that accepts cashless payments.
Soup Kitchen and Luxury Hotel on the Champs-Élysées
Among Ramy Fischler's latest projects is a commission for Refettorio Paris, a soup kitchen for the homeless and refugees, initiated by Italy's most prominent chef, Massimo Bottura and established inside the Foyer de la Madeleine. Fischler is collaborating with Nicola Delon – founder of studio Encore Heureux – to create the bespoke décor made from recycled building materials. Just a stone's throw away, he has recently started two new projects on the Champs-Élysées: a palace hotel and a new concept of film theatre.
For the upcoming edition of MAISON&OBJET, Ramy Fischler has chosen to spotlight the diversity of his studio's activities and projects from day to day, offering visitors a chance to grasp his visionary and holistic approach. So much more than an accumulation of objects and projects!
About MAISON&OBJET
Since 1995, MAISON&OBJET has been the world's foremost event for professionals of the lifestyle, interior and design industries. Every edition brings together some 3,000 brands and more than 90,000 unique visitors – of which 50% hail from outside France.
Promoting new contacts and emerging talents, MAISON&OBJET presents twice a year the latest sources of inspiration by shedding insight into current and future trends. As a result, the event has become an effective catalyst for brand development and business growth.
Launched in September 2016, the digital platform MOM (MAISON&OBJET AND MORE) offers a comprehensive overview of the latest news and products by exhibiting labels, manufacturers, artisans, craftspeople and designers. A never-ending source of inspiration, it also provides a tool for visitors to establish a direct conversation with thousands of brands all year round.