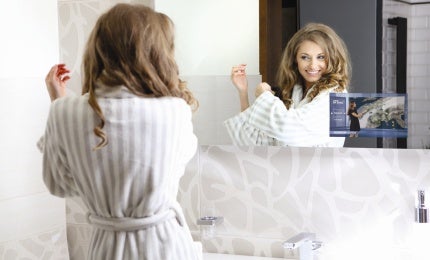 AGATH designs, manufactures and distributes high-quality bathroom and/or mirror TVs that are developed specifically for the hospitality market.
AGATH is dedicated to innovative technology and the team works towards its one, joint ambition: to provide customers with the very best sound and image service, regardless of their requirements or limitations. The possibilities are virtually limitless and developing unique systems for each customer is one of AGATH's acknowledged specialities.
Functional and practical hotel TVs systems
When designing audiovisual products, AGATH first considers the customer's practical requirements such as the daily management of the hotel and how to improve and simplify services for guests.
Hôtel Fouquet's Barrière, Paris. Image: courtesy of Fabrice Rambert.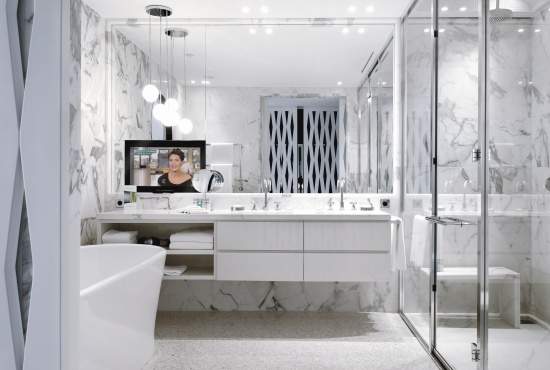 Hôtel Monte-Carlo Beach, Monaco. Image: courtesy of Jean-Jacques L'Héritier.
Hôtel Majestic Barrière, Cannes. Image: courtesy of Fabrice Rambert.
Sofitel Marseille Vieux Port. Image courtesy of Fabrice Rambert.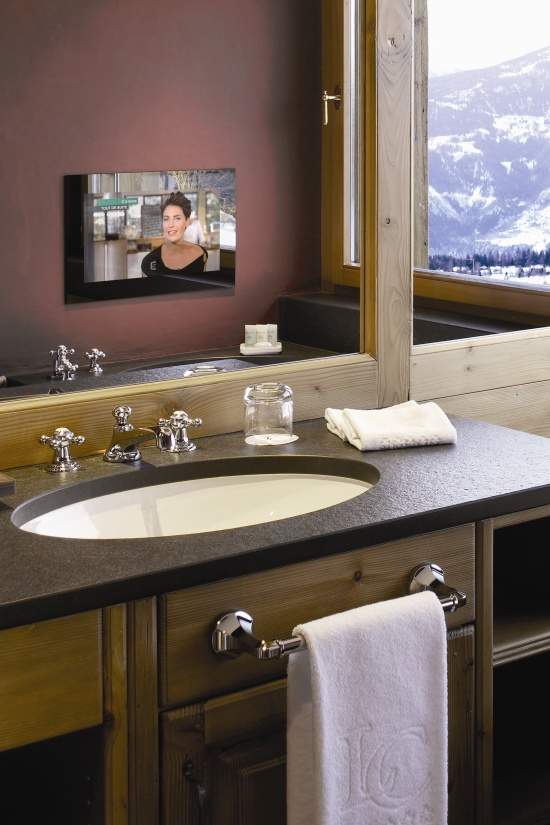 LeCrans Hôtel & Spa, Crans-Montana.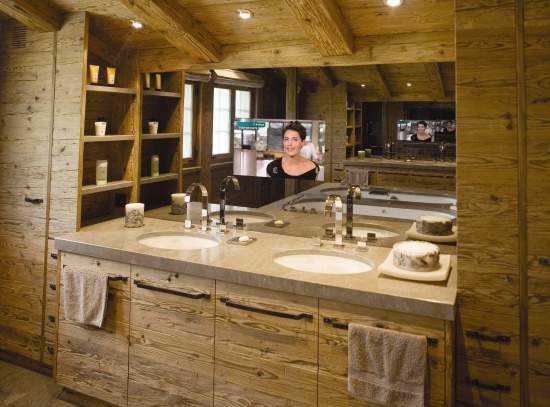 The premium glass finish means there is no compromise between the TV display quality and mirror reflection.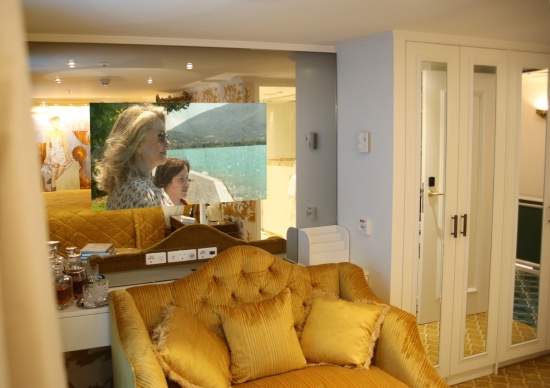 The choice of glass finishes includes vanish, where the image is completely invisible once the TV is turned off.
Thin and super-thin wall-mounted TVs are fully customisable to suit any environment.
This user-focused approach is how AGATH created the split electronic module solution (MD series). The split electronic module facilitates maintenance by allowing work to be carried out around ten times faster than other bathroom television systems.
This option provides greater flexibility and convenience as it is only necessary to change the split electronic module in the event of a major technological evolution, for example, if the hotel chooses to transition from a HD IPTV system to a 4K distribution.
Split module systems also reduce storage costs as hotels only need to stock a module and not an entire TV.
Safe and elegant bathroom mirror televisions
AGATH manufactures a range of television displays that are integrated into hotel bathroom mirrors. The state-of-the-art flat screen technology provides a system that is waterproof, anti-glare and requires no ventilation. Guests can enjoy a high-quality viewing experience through a crisp, clean display.
T2 Serie hotel TVs are fully customisable, available in screen sizes of 34cm up to 208cm and come with a waterproof remote control.
MD2 Serie television systems offer all the benefits of the T2, but are integrated into a wall or partition area instead of a mirror. The slender screens are available with a range of glass finishes to achieve the customer's desired visual effect.
Wall-mounted hotel TV systems
AGATH offers a selection of externally mounted television systems.
The T3 Serie consists of thin TV screens that are beautifully framed in Corian, which can be easily installed on any wall area. The integrated systems save space, look attractive and do not require ventilation. All aesthetic aspects are customisable.
The MD3 Serie is a super-thin, wall-mounted TV in a Corian frame. Offering the same elegance as the T3, this selection also has added versatility due to its deported media module system.
Superior hotel bathroom TV designs
AGATH products offer sustainability and peace of mind. The company is able to supply or manufacture products and parts from its back catalogue up to nine years ago.
Repairs to bathroom television systems can be extremely limiting and replacements may result in high costs, especially if the whole TV needs to be replaced. AGATH products have already saved many hotels money due to the compay's ability to repair and replace older models.
Supplier to luxury hotels worldwide
AGATH has strong technical expertise and the company's hotel design teams work closely with interior designers, IT architecture designers and hotel IT managers to produce the most effective and elegant TV solutions.
The company is proud to be associated with the best modern architects and decorators in the world, including Philippe Starck, P-Y. Rochon, R. Tessier, SM Design and J-Ph. Nuel.
In addition to the company's private customers, AGATH is the proud supplier to many top-class hotels, including:
George V or Shangri La in Paris
Strato
Cheval Blanc
Saint-Roch or Les Suites de la Potinières, in Courchevel
Nevada in Tignes
Avenue Lodge in Val d'Isère
Majestic in Cannes
Monaco Beach
Sofitel in Marseille and Cairo
Bab in Marakech
About AGATH hospitality TVs
AGATH will always be driven by the principles of technical innovation, stringency, design and product quality. Moreover, the company has the best quality to price ratio on the market.
All AGATH hospitality television systems are designed and manufactured in France. The company pays particular attention to the reliability, safety and quality of its products; its zero rate of after-sales service requests is a testament to that success.