Since 1988, Communications Integrators, Inc. (Cii) has pioneered electrical solutions, leading the market in modular power, voice, and data systems designed to keep the workplace dynamic and ready for change. Cii's connectivity panels enrich the in-room experience for hotel guests by providing an auto-sensing, plug-and-play environment for today's popular technology devices.
Desire – crave – obsess: words that describe guests' emotional connection to their smartphones and tablets. G-LINK™ has captured these emotions in our totally redesigned product line. Connectivity is no longer simply cool technology; it's now about guest experience and emotion.
AV connections for smartphones and tablets
G-LINK™ has re-imagined the guest connectivity experience, focusing heavily on how, why and where guests use their mobile devices. Now, a completely new product line provides AV connections tailored heavily to smartphones and tablets with plenty of power and charging ports where guests need it most.
Wireless connectivity docks for hotel rooms
Intended for guests obsessed with mobility, G-LINK™ created Obsess – a wireless connectivity dock designed specifically for the nightstand. Obsess allows guests to enjoy a totally immersive experience from the most comfortable spot in the room. Guests can relax in bed while they browse, select, control playback, and share personal content from smartphones and tablets on the HDTV.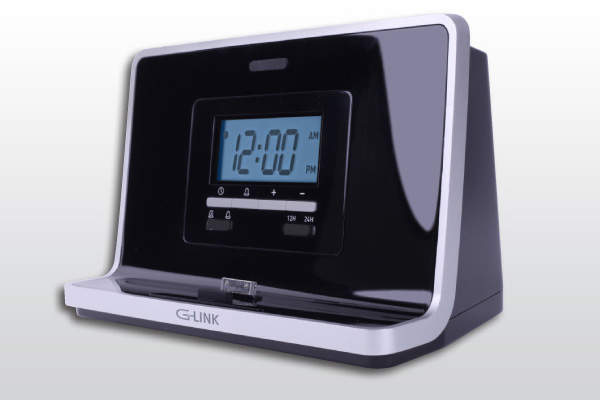 Wireless connectivity dock with optional alarm clock.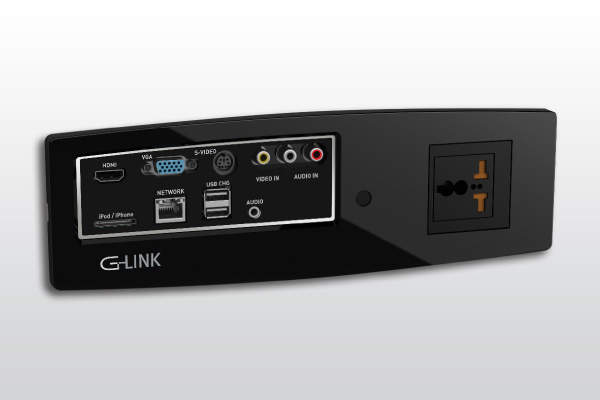 Guest connectivity panel with two AC power outlets.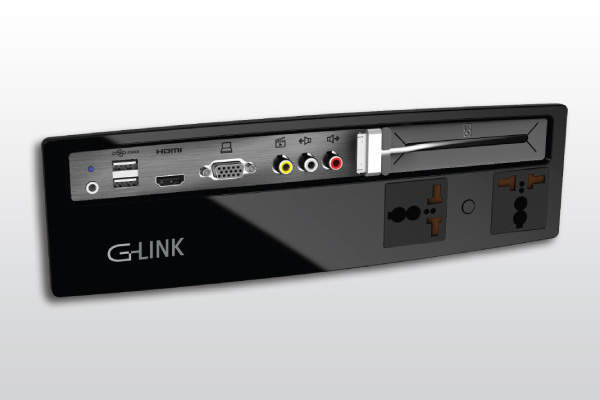 Guest connectivity panel with built-in Apple™ cable.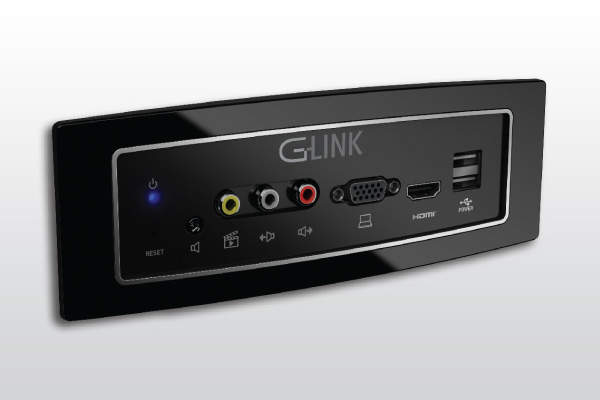 Guest connectivity panel with two USB charging ports.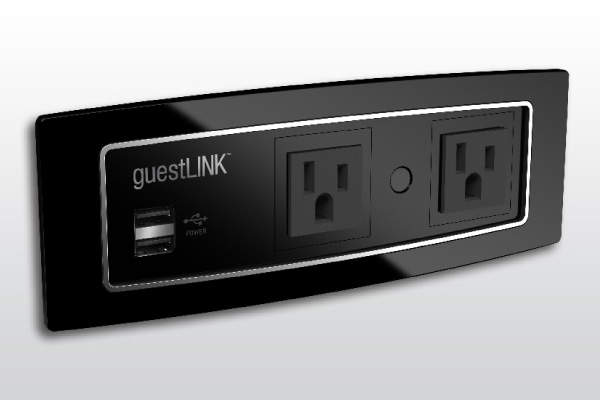 Guest charging panel with optional RJ45 connection.
Obsess features a built-in Apple® dock for iPods®, iPhones®, and iPads®. It offers connections to support Android™ and other smartphones or tablets with HDMI out. For music lovers, Obsess includes an aux audio input to support most MP3 players on the market. With power provided through the Apple dock and two USB ports, guests can charge and play simultaneously. An optional built-in alarm clock allows Obsess to serve double duty and saves valuable real estate on the nightstand.
Desktop and wall mount connectivity panels
For guests that crave connectivity and power for their personal devices, G-LINK™ offers Crave – a full featured desktop and wall mount connectivity panel. With enough AV ports to support MP3 players, smartphones, tablets, personal game consoles, and laptops, Crave offers connectivity guests want. A built-in Apple connector means guests won't need a special cable to use their favorite devices. Power is provided through the Apple connector, two USB ports, and two AC outlets, allowing guests to charge on demand.
Affordable connectivity panels for hotels
For properties that desire basic connectivity in a cost effective, sleek form factor, G-LINK™ offers Desire – a beautiful, reliable, and affordable connectivity panel. With traditional AV ports such as HDMI, VGA, RCA, and aux audio, Desire allows guests to connect almost anything they carry with the proper cable. Two USB charging ports provide the power guests need to fuel their mobile lifestyle.
AC and USB power panels
Nearly every guest carries something that needs power. G-LINK's™ Essential desktop and wall mount panels provide the power guests need in the places they need it. No charger? No problem. Essential offers both AC and USB power. An optional RJ45 Ethernet jack creates an easy way to connect laptops to the Internet.