Loewe designs and manufactures modern high-quality televisions and audio systems for the hotel industry.
Products are made in Germany, combining advanced technology, software and manufacturing techniques with award-winning designs.
OLED televisions for hotel rooms
Loewe has a wide range of organic light-emitting diode (OLED) televisions with fully integrated, high-quality audio systems for clear dialogue and a rich soundscape.
Televisions feature picture processing software developed by Loewe with high dynamic range (HDR), including HDR10, hybrid log-gamma (HLG) and Dolby Vision, to create high-quality picture.
Loewe combines modern design and premium materials with state-of-the-art technology for its televisions.
Televisions are created to complement high-end hotel interior designs.
Hotel televisions are available with high-quality stands, including natural silver oak.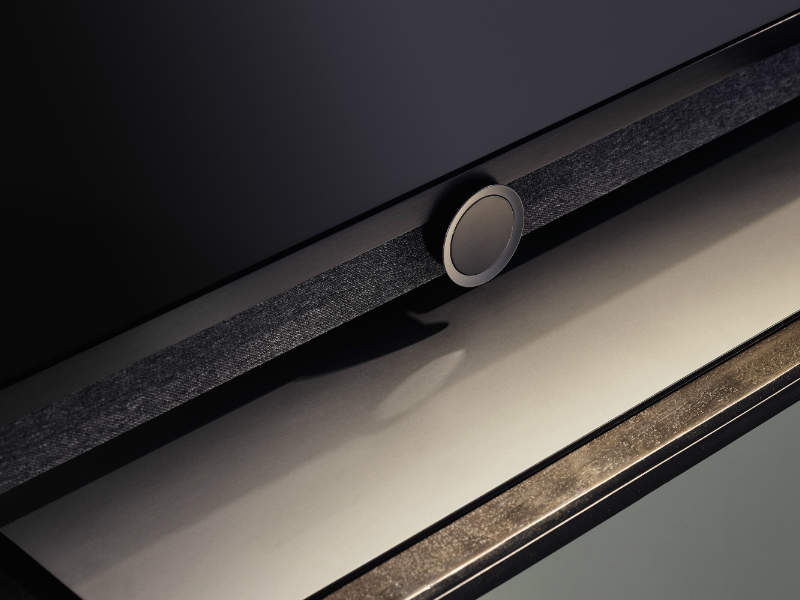 Optimal audio quality is fully integrated from the built-in soundbar with Bluetooth connectivity for streaming music.
Loewe has been developing televisions in Germany since 1923.
Created for high-end hotel markets, the company's televisions have IP / RS232 serial connectivity with certified drivers for most common control brands, an optional 'Hotel' mode, as well as embedded software compatible with a variety of hotel internet protocol television (IPTV) systems.
Variety of television styles to match hotel interiors
Designed with advanced technology and high-quality manufacturing, Loewe televisions complement premium furnishings and interiors in exclusive hotels. They feature advanced technology and comprise first-rate materials to stand out in all environments.
A wide range of televisions is available to match any interior design or budget, from minimalist to extravagant designs. The same operating system is used across all product lines, meaning that the same integration solution can be used, whether it is a 77in model in a luxury suite or a 40in version in a standard room.
Hotel televisions with Bluetooth connectivity
Loewe televisions can be tailored for use in hotels with a 'hotel mode' screen and a modified remote control.
The hotel mode restricts access to a selection of settings such as a maximum volume limit, branded welcome screen and a specified start-up channel. It provides easy access to traditional hotel features such as an alarm and sleep functions.
Guests can connect mobile devices to the televisions using Bluetooth to stream music directly through the unit. Screen mirroring enables customers to stream video content from Android devices onto the television.
All televisions feature a rear-mounted Kensington lock to act as a discrete yet effective anti-theft device.
Integrated hotel operating systems and audio for televisions
Loewe televisions are compatible with a growing list of embedded hotel IPTV systems, including M3Connect, MC3 Systems, GoingSoft, Hibox and Otrum. Drivers for a range of control brands such as Crestron and Control 4 are available to offer unified IP and RS232 connectivity.
High-specification audio systems are fully integrated into most Loewe televisions, requiring no additional in-room music system. Guests can easily stream music using Bluetooth-connected devices, and external amplifiers can be used in other rooms to transmit television and radio audio across hotel suites.
About Loewe
The company was established in 1923 by brothers Siegmund and David Ludwig Loewe. In 1931, the company presented the first electronic television transmission at the Berlin Radio Exhibition, which marked the invention of the modern television.
Loewe has been responsible for developing many key innovations in the television category such as portable, stereo, and internet-connected televisions, and the renowned Loewe Art 1 was on display in the New York Museum of Modern Art (MoMA) in the 1980s.
Loewe devices are still designed, developed and manufactured in Germany at its factory in Kronach, Upper Franconia. Precise workmanship using modular technology, high-quality materials and proprietary software creates products that are both aesthetically pleasing and stand the test of time.