Nonius is a technology company enabling guest experience excellence for organisations in the hospitality industry. The Portuguese enterprise specialises in high-speed internet access (HSIA), interactive TV utilising IPTV technology, digital signage, IP telephony, mobile applications development, and connected TV platforms.
Nonius services more than 35,000 rooms in Portugal, Spain, across Europe, Africa, and Latin America, which include international hotel chains such as: Accor, Corinthia, Melia, Sheraton, and Tiara. The company's principal shareholders include CGD – Caixa Geral de Depósitos, the most prominent Portuguese financial institution, and PME Investments, the leading state-supported venture capital firm. Nonius is a proud corporate industry member of the Hotel Technology Next Generation (HTNG) trade association.
High speed internet access (HSIA) for hotels
The Nonius internet access solution provides internet throughout the hotel using Wi-Fi or cable. This highly reliable and secure HSIA system lets guests connect seamlessly via any mobile device including laptops, smartphones, and tablets. Hotels can freely define their service and business models based on bandwidth, traffic utilisation, or time. In this way, services can be tailored to meet the hotel and guest profiles. In addition, the revenue is exclusively for the hotel and not a third-party operator. The customisable login portal is design to capture the essence of the hotel brand image while promoting its key services.
Personalised interactive TV
Nonius interactive TV solution offers a unique guest experience by allowing multiple entertainment options and access to exciting high-quality content. Guests can access TV channels, VoD, Internet, games, information, promotions and TV shopping. The solution is personalised for the hotel brand image, and it is a great tool to communicate with guests, and promote the hotel's services, while reducing operating costs and generating revenue.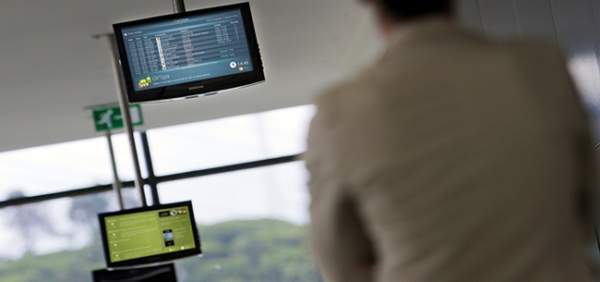 Nonius offers several digital signage solutions for hotel public areas.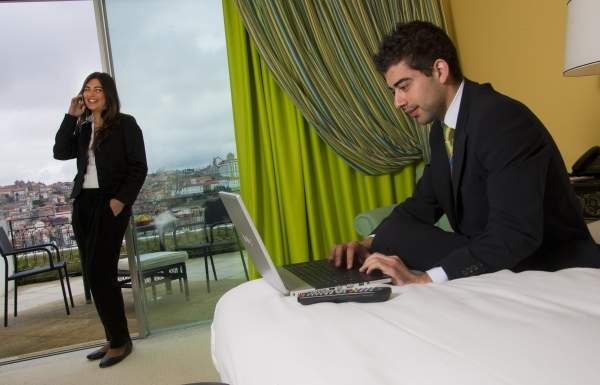 Nonius specialises in high speed internet access (HSIA) solutions.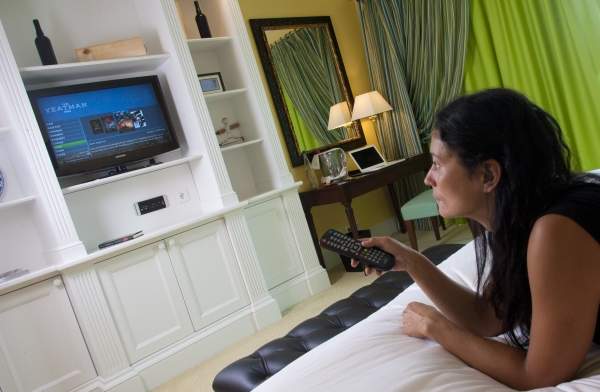 Nonius interactive TV solution offers a unique guest experience.
Digital signage for hotel public areas
Nonius offers several digital signage solutions for hotel public areas. The solution offers four key features: Corporate Channel, Digital Concierge, Airport Info, and Meeting Room. With the Corporate Channel, a hotel can effortlessly promote its image and services, and display key information in a public area on one single TV screen.
The Digital Concierge provides guests with touch-screen access to information about the hotel, services, promotions, events, and even local tourist attractions. The Airport Info feature provides real-time flight schedules from nearby airports. Finally, the Meeting Room keeps conferences attendees and guests updated with the latest information about scheduled events or meetings in progress throughout the entire hotel, as well as supporting the promotion of any hotel service or special offers planned for the week.
VOIP solution for the hospitality industry
The Nonius solution for telephony, based on IP technology, was designed with a focus on hospitality. The core features include PMS integration providing such services as: billing, voice mail, wake-up call, room status update (e.g. housekeeping and mini-bar), and activation/deactivation of outbound calls from the room on check-in/check-out. Billing rates can be defined on-demand and detailed reports are available for guest and hotel staff telephone usage.
The solution includes an IP Private Branch eXchange (IP-PBX) and hospitality-specific telephones. The NONIUS.VOIP solution implements a cost control management interface and allows for the use of cost-effective technologies such as GSM and analog gateways, ISDN lines, PSTN/primary circuits, VOIP and Skype.
Hotel apps for mobile devices
Nonius apps for mobile devices provide guests with exciting and effective way to interact and learn more about the hotel and its services. In the Nonius family of apps, guests can find TV remote controls apps letting them control the in-room TV using a smartphone or tablet. In addition, there are apps that provide guests with information about services available at the hotel.
The apps are available in the Android Market™ and iTunes™/Apple App Store™ and can be installed by guests. In addition, apps can be on preinstalled hotel-owned tablets as a guest service. Nonius develops custom apps for iPhone and Android, tailored to the hotel needs and brand image.