POWERTV is the new generation of interactive television systems for hotels, communities and ships. It is a powerful and versatile new medium, able to transform the TV into an interactive, personalised experience, all thanks to an extraordinary range of features: films on demand, Internet browsing, music, games, special content and information channels. POWERTV is designed for the discerning guest.
Interactive hotel TV
It's a philosophy unlike that of any other provider: sophisticated technology combines with superb design to provide guests with an unrivalled range of services and value-added content across an innovative and engaging platform. Within a rich and wide-ranging suite of offerings – carefully tailored to the hotel's style and needs – guests have instant access to an unrivalled depth of content by which they can be entertained, informed and provided for.
Multimedia content for hotel TVs
Imagine: you're a guest, turning on the TV and entering a world full of rich, diverse and engaging multimedia content. Imagine that behind the scenes is a dedicated editorial office that produces and organises the programme and content schedule specifically for the guest's hotel – for your hotel. Then imagine the provider, whose committed investment in people, research and technology is unique in the field of interactive TV. No need to imagine any more. It's real: POWERTV.
Versatile interactive television system for hotels
POWERTV means higher revenues, by the promotion of the hotel's facilities and offerings; the strengthening of partnerships with suppliers of ancillary services; and – not least – by improving the efficiency of operations. But that's not all. The sheer capability and versatility of this system, combined with the distribution of content via the Internet and satellite, guarantees continuous cost-effective updates. All this translates into measurable benefits. It allows you communication that in terms of reach, cost and effectiveness is beyond comparison with traditional media.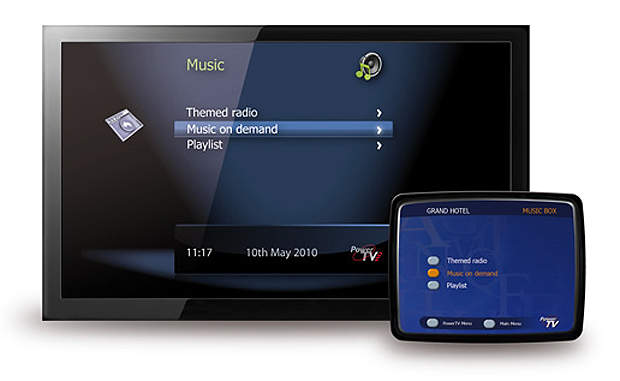 POWERTV is the new generation of interactive television systems for hotels.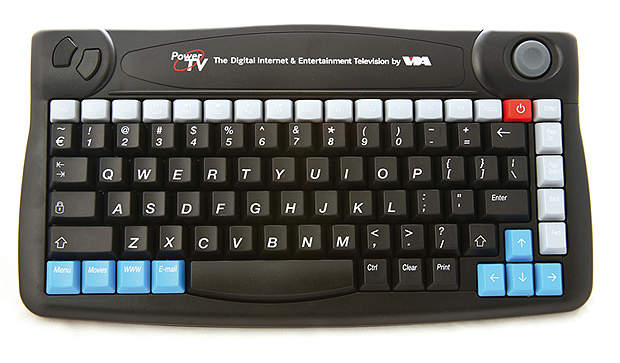 POWERTV interactive hotel TV is designed for the discerning guest.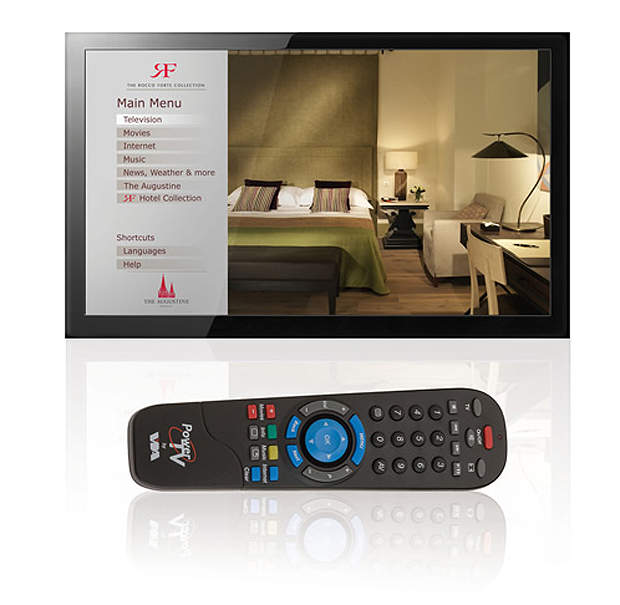 POWERTV provides diverse and engaging multimedia content for hotel TVs.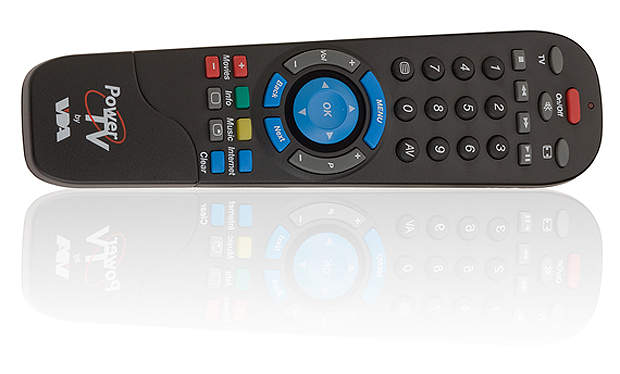 POWERTV is a versatile interactive television system for hotels.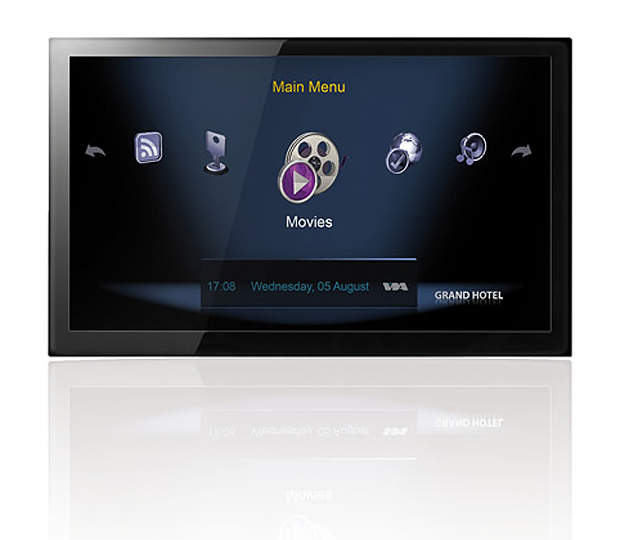 POWERTV is a future-proof interactive hotel TV platform.
Future-proof interactive hotel TV
POWERTV is a future-proof platform. The distribution of TV channels via internet protocol (IPTV), in high definition (HD) and with a built-in personal video recorder (PVR) are only three features that mark out its excellence in this class of product.
Quality, flexibility and ease of use – these are the fruits of technologies developed entirely in our research and development centres. This is the value of hard-won experience gained from initial concept, through to design development and beyond. With systems installed and tested in thousands of rooms in Europe, the Middle East, Africa and Asia, it's an unbeatable combination of proven reliability and unlimited flexibility allied to an integration with current and next-generation televisions.
Interactive TV updates
POWERTV – a technological brain of sorts – is the product of a tightly knit, creative team of developers and multidisciplinary engineers. It's a sophisticated platform that understands how to communicate with a range of external systems, including property management systems (PMS) and VDA domotics; with Internet and news in real time; with iPods and home theatre systems. Moreover, hassle-free maintenance and updates to POWERTV (which are done remotely) are undertaken and guaranteed by VDA, leaving the hotel free to simply get on with its business.