Cenium
Enterprise Resource Planning (ERP) Solutions for the Hospitality Industry
Address
9555 Hillwood Dr, Suite 140,
Las Vegas, NV 89134,
United States of America
Phone
The hospitality industry faces a number of key challenges, from delivering a personalized and differentiated experience for every guest, to managing back office requirements around finance business initiatives. More importantly, they face front office challenges of offering real-time business initiatives through enhanced guest satisfaction via mobility, social media and the ever-changing channel distribution systems. This, together with the need for greater transparency and real-time information for stakeholders, means that embracing change and new technologies is critical.
Much of the industry runs on outdated legacy systems and infrastructure, which are expensive to maintain and upgrade, with high-cost business applications and interfaces. In the present climate, innovative IT solutions can only be adopted slowly. Many companies still manage data offline because of poorly integrated 'best-of-breed' IT solutions, hampering information sharing across their business areas (customer, operational and financial) that could deliver real commercial benefit.
For an industry that is undergoing such rapid change, the key business drivers of customer relationship management, operational excellence and service leadership while maintaining financial acumen remain intangible.
The Cenium and Microsoft global partnership
Recognizing these challenges, Cenium and Microsoft have aligned forces to develop a fully integrated solution for the hospitality industry that enables business transformation through the ever-changing technical environment. Bringing together Microsoft's ERP platform and Cenium's global model for hospitality consulting, implementation and support, the partnership provides a tailor-made solution for the hospitality industry.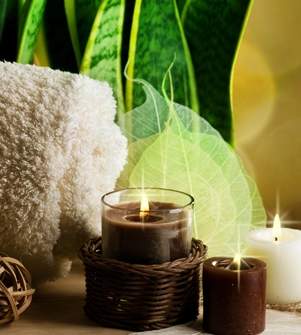 Cenium delivers a one-stop-shop for all business requirements supported globally, through consulting and the implementation of the Microsoft and Cenium products. Cenium delivers fully integrated solutions for hotels, hotel chains, casinos and other complex properties. Cenium has developed industry-specific templates enabling faster implementations that allows for overall reduction of software, implementation and interface costs resulting in greater ROI and less risk for the business.
Enterprise resource planning (ERP) solutions for hotels
Cenium is a global organization providing a unique enterprise resource planning (ERP) solution integrating management information across an entire organization typically employing a single database embracing property management, finance/accounting, production/supply chain, point of sale, and customer relationship management.
Information management for the hospitality industry
Cenium is based on the Microsoft Dynamics NAV platform and provides the hospitality industry with a unified one-stop business solution to information management. Successfully proven by chains and individual hotels globally with offices in Las Vegas, Toronto, Hong Kong and Oslo, Cenium is a Gold-awarded development center and partner in the Microsoft Dynamics NAV community.
Cenium North America, Inc.
9555 Hillwood Dr, Suite 140
Las Vegas, NV 89134
United States of America



Telephone Number




Fax Number




Email Address




Links