IP-based global communication, centrally managed and fully secure, is ENTIRETEC's key strength. Years of experience in converging networks has given ENTIRETEC awareness of the demands of decision makers and hotel guests. The company provides tailor-made, centralised managed service concepts that facilitate everyday work and allow time for the essentials. From centrally managed highly secure guest internet access or video-conferencing to hotel information on guests' mobile devices, there are boundless possibilities.
The abilities of ENTIRETEC are confirmed by the company's success with the world's largest hospitality IT project, implemented in Dubai, as well as many other top hotel projects. Worldwide locations and connected data centres enable ENTIRETEC to fit global corporate strategies and meet the stringent security needs of hotel operators and investors.
Intelligent network technology
The ENTIRETEC CLT – Core Layer Technology® is an enabling layer that sits on top of a company's existing network. Without having to modify or remove any in-place systems, CLT provides a flexible and secure platform based on user identities from which a host of key applications and functions can be accessed.
The agility of CLT allows a hotel chain to connect many individual site networks, making all content accessible from any location. This has the effect of minimising an IT department's administrative load and removes the need for heavy investment in hardware.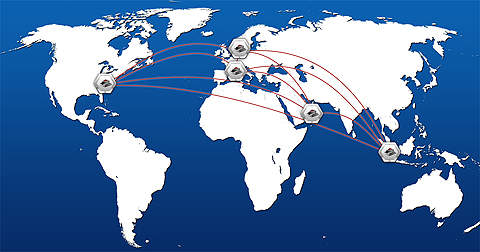 ENTIRETEC's worldwide entities and data centres fit global corporate strategies and meet stringent security needs.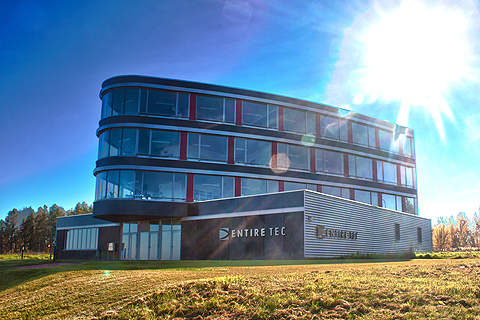 ENTIRETEC data centres – where modern architecture and security converge.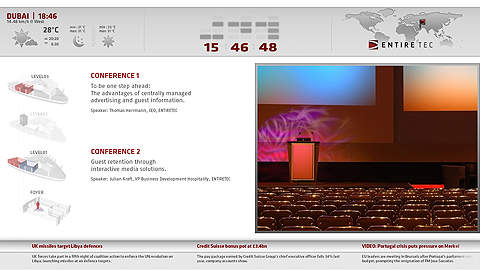 CLT SIGNAGE, one of ENTIRETEC's solutions to spread centrally managed information on several devices – it is designed according to the hotel's corporate identity and can be operated intuitively.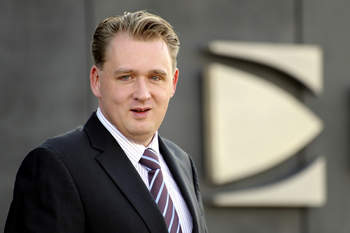 With the support of a highly experienced international team, CEO Thomas Herrmann creates visionary global concepts for premium hotels.
CLT can be seen as the major centre for controlling and connecting any kind of technology, such as high-speed internet access, guest information system, entertainment systems and room controls. As CLT can be connected to the hotel's in-house systems, content and services can be provided according to guest preferences, enhancing their experience.
CLT authenticates and authorises the user so that he gets exactly the content and services required. Plus CLT automates all accounting activities (e.g. drinks at the bar, internet on the customer's room and wellness programmes), and balances the customer's bill centrally. The hotel's PMS interface and CLT enables an easy and comprehensive management of all applications and services.
Highly secure, identity-based network and internet access
ENTIRETEC CLT SECTOR provides authorised users with secure access to all required network resources as well as internet and intranet. CLT SECTOR manages all IT processes in a smooth, simple and reliable way. Ease of use, user convenience, flexibility and cost control are key features of CLT SECTOR.
CLT SECTOR can be integrated seamlessly into existing systems (e.g. PMS). Information about the users and the services they use can be stored if required and processed for the purpose of reporting and billing. The billing model can also be adapted to the client's requirements.
Centrally managed digital advertising
With ENTIRETEC CLT SIGNAGE latest news, ads and hotel offers for guests and staff can be pushed centrally on to several devices. ENTIRETEC configures its layout according to the customer's CI. A wide range of multimedia content such as IPTV, IP radio, live tickers and streams, videos and images can be shown simultaneously. CLT SIGNAGE can be deployed in a variety of contexts including digital advertising, signposting systems, information panels, conference room signage, corporate infotainment or multimedia broadcasting.
Interactive entertainment and multimedia
ENTIRETEC CLT VISISON is an infotainment and multimedia platform that combines services such as video or music on demand, IPTV, IP radio, video conferencing and infotainment with web browsing and messaging functions. The application actively engages the hotel guest and allows them to combine content according to their specific interests and desires. All content is automatically transformed to match the user's end device – from television and laptops to mobile devices.
Information about the users, their preferences and services used can be stored in a user profile which can be part of the existing PMS. In case of repeated usage, this facilitates the delivery of uniquely personalised services to the guests, such as the automatic setting of the preferred room temperature.