Global Coffee Solutions (GCS) supplies Australia's, hotels, licensed and food service industries with the finest coffee, equipment and associated products.
With many years of experience in the coffee industry, GCS is able to assess your needs efficiently and accurately and provide the ideal application to best suit your establishment, staff and customers.
GCS 'Total Quality Management' will tailor a package to suit each individual's needs and budget.
Technical support
The consistent operation of equipment is vital to the success of any coffee programme and state-of-the-art equipment requires superior technical expertise. At GCS we have a team of fully qualified, accredited service technicians to offer a variety of added-value support services nationwide.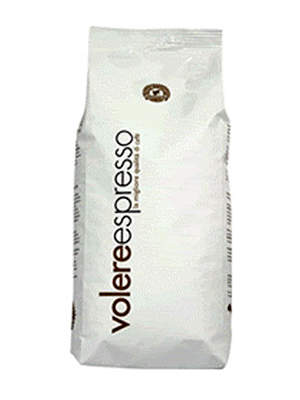 &nbsp;&nbsp;&nbsp;&nbsp;&nbsp;&nbsp;&nbsp;&nbsp;&nbsp;Volere Espresso.<br><br><br>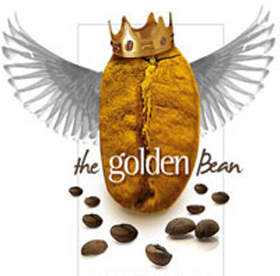 &nbsp;&nbsp;&nbsp;&nbsp;&nbsp;&nbsp;&nbsp;&nbsp;Golden Bean winner.<br><br><br>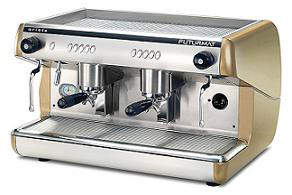 &nbsp;&nbsp;&nbsp;&nbsp;&nbsp;Award-winning coffee.<br><br><br>
&nbsp;&nbsp;&nbsp;&nbsp;&nbsp;&nbsp;&nbsp;&nbsp;&nbsp;&nbsp;Futurmat F3 2<br>&nbsp;&nbsp;&nbsp;&nbsp;&nbsp;&nbsp;&nbsp;&nbsp;Group Tall Cup.
Global Coffee Solutions offers a 24hr, 365 days a year service hotline for all machinery.
Service guarantee
GCS offers service agreements for all equipment lines to keep your machine operating at optimum level. Equipment failure is a rarity, though it certainly is reassuring to know exactly how long it will be before your equipment is back on-line. For your peace of mind, GCS is able to offer service agreements for all our equipment lines.
Preventative maintenance programmes
Prevention is far better than cure and when it comes to state-of-the-art equipment nothing could be truer. As part of the total solutions package, GCS is able to offer preventative maintenance programmes that are specifically designed to get the very best product, longevity, efficiency and, most importantly, profitability, out of your equipment. This not only ensures peace of mind in operation but also guarantees that your establishment's clients are receiving the very best product on a consistent basis.
Ultra premium coffee blends
GCS roasts and supplies its own range of coffee, branded Volere Espresso and LaZumba Espresso. These HACCP-approved brands have been consistently produced at the highest levels. To complement our award-winning coffee blends, quality machinery and service, GCS also has a complete range of premium instant products, including tea and milk products, making the company a 'one-stop' provider for every need.
Award-winning coffee
GCS's coffee blends have won many awards for excellence. Most recently, Volere Espresso won a silver medal at the 2010 Sydney Royal Coffee Competition, and LaZumba Superior claimed two bronze awards (milk-based and espresso) at the 2009/2010 Golden Bean Coffee Competition.
Commercial coffee equipment
GCS is the sole agent for a comprehensive range of both traditional, super-automatic coffee machinery and vending equipment, including world-class brands such as Cafina, Jura, Melitta, Bunn, Futurmat, Mahlkonig and Macap. Our premium-quality equipment is reinforced by our company philosophy of providing a national 24hr service and support to an unprecedented standard of all our equipment.
GCS has a range of high-capacity commercial super automatic coffee machines to suit a range of applications, from the self-serve environment through to restaurants, conferences and banquets.
Cafina automatic coffee machines, such as the Alpha-12C, feature extremely simple to use touch-sensitive screens with innovative 'easy handling', animated illuminated displays and clear illuminated control panels.
The Alpha has the potential for over 180 product variations by delivering two types of milk, (soy, skim, etc.), two types of beans with three cup sizes.
Enjoy more profits with the Cafina's micro-sieve
The ultra-fineness of the Cafina's micro-sieve means that the coffee beans can be ground finer than ever before and excellent coffee can be infused from an absolute minimum amount of coffee powder. This means more quality cups of coffee from less ground coffee, resulting in higher profits.
Outstanding quality
ACS – Automatic coffee quality system
VPS – Variable pressure system for the variable pressure piston
CIP – Cleaning in place – milk cleaning system and hygiene programme; HACCP tested and certified
CCS – chip card system controls and programmes (the Cafina ALPHA)
All of the above equates to an easy-to-maintain coffee system that produces high volumes of quality coffee specialities time after time.