Winterhalter, a market leader for commercial dishwashing systems, is a complete solution provider for warewashers, chemicals, water treatment and accessories. Winterhalter's machine portfolio ranges from undercounter, pass-through and utensil washers up to multi-tank conveyor dishwashers. The food service industry, hotels, bakeries, butchers and industrial caterers trust in the high-end commercial warewashing solutions from Winterhalter.
All Winterhalter machines are manufactured in Germany or Switzerland and stand apart because of their high quality, low operating costs and sustainable use of resources. The family-owned company currently has approximately 1,000 employees around the world. A global network of sales offices, distribution partners and service staff ensures optimum customer support.
Sustainable warewashing
Water and energy consumption are among the most important considerations when deciding to buy a commercial dishwasher. "Save resources, cut operating costs – and don't compromise on wash quality" was Winterhalter's challenge for the development of the intelligent resource technology (irt) features. Options like the heat recovery systems for Energy and Energy+, the ReTemp version (reduced washing temperatures), rinse water saving devices and optimised rinse systems significantly reduce operating costs and guarantee a sustainable use of resources.
Undercounter warewashers
The new undercounter warewashers, the UC Series, bring a whole new dimension to commercial warewashing. Thanks to its intelligent technology, the UC's unique machine concept brings maximum flexibility to the warewashing process. The UC Series gives you a choice between type of application, machine size, equipment and design. The revolutionary and innovative VarioPower technology makes it possible, for the first time, to adjust the washing pressure to the specific requirements of each wash load. The results? Sparkling clean wash items with the highest possible levels of hygiene.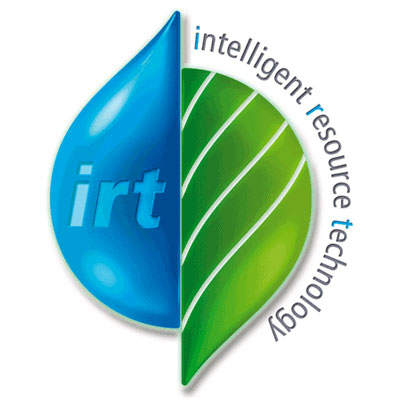 Winterhalter's intelligent resource technology (irt) features guarantee a sustainable use of resources and significantly reduce operating costs.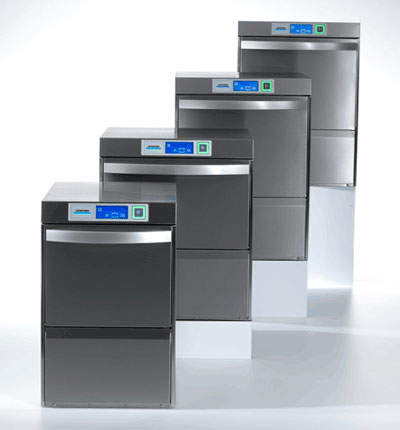 The new UC Series offers four machine types in four sizes: glasswashers, dishwashers, bistro dishwashers and cutlery washers that all come in sizes S, M, L and XL.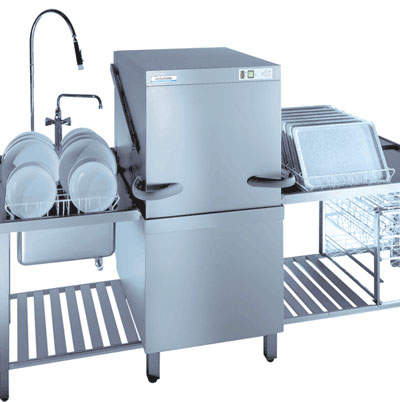 There's a lot of power under the hood of a Winterhalter pass-through dishwasher. Equipped with a special high-powered washing system, these machines are made to deliver optimal cleaning results.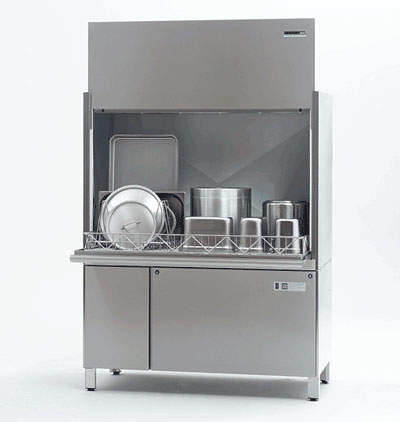 For food service, fast food restaurants, bakeriesand butchers, the GS 600 Series of utensil washers get the job done when it comes to utensils.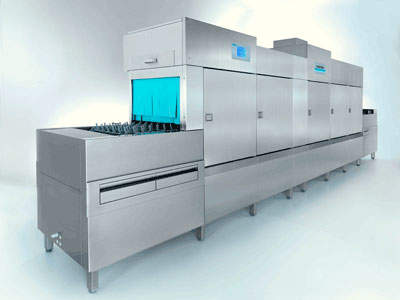 With its rack and flight-type conveyor dishwashing machines Winterhalter offers solutions on the largest scale. Large hotels, restaurants, hospitals and canteens can rely on maximum hygiene and perfect wash results.
Pass-through dishwashers
The GS 500 Series provides the pass-through dishwashers most suitable to your individual needs. They are perfect for restaurants, hotels or smaller kitchens. With the heat recovery systems in the Energy or Energy+ versions, you can achieve considerable energy savings and perfect wash results. And, for extraordinarily busy periods or peak demand, the GS 500 TwinSet Series (two connected machines) is a perfect solution.
Utensil washers
The GS 600 Series are user-friendly, highly technological machines that are designed for washing pots, trays and utensils. Ingenious hygiene, efficiency and outstanding performance are only some of the properties that put this superior series of utensil washers in a class of their own. Trouble-free, reliable operation and low resource consumption ensures efficient operational procedures that definitely pay off.
Single-tank rack conveyor dishwashers
The STR single-tank rack conveyor dishwashers deliver the power you need at busy times, and save energy when it's quiet. With its compact dimensions, the STR also fits into the smallest kitchens. A wide range of set-up options ensure a tailored system that's suitable for your specific cleaning processes and needs. 
Multi-tank flight-type and rack conveyor dishwashers
The MT Series represents Winterhalter's washing expertise on a large scale. Both the flight-type (MTF) and rack conveyor (MTR) dishwashers are consistently oriented towards hygiene and economy. Thanks to their modular design and practical equipment options, both machines can be individually adapted to the washing requirements of any given kitchen environment.