Hypnos has been manufacturing luxury handmade beds in England for over 100 years, and is renowned around the world as the expert in making deep pocket spring beds. Each bed is hand crafted and upholstered by master craftsmen using the finest Belgium Damask fabric, hand tufted and with traditional hand side-stitching for the ultimate finish and quality. Combining traditional skills with constant innovation, Hypnos has a reputation for making the most comfortable beds in the world.
Hypnos also enjoys a leading position within the hospitality market, with a dedicated contract factory, using modern production techniques to make over 50,000 hotel beds a year.
Comfortable hotel beds
A Royal Warrant from Her Majesty Queen Elizabeth II reinforces Hypnos's reputation for service excellence and the very best of British quality. Indeed, Hypnos beds can be found around the world in the finest palaces, estates and hotels.
More than ever we all must be 'customer obsessed', creating a brand experience that 'wows' our customers and makes them hungry for more. Research undertaken by Hypnos emphasises the fundamental importance of your guests' sleep experience in achieving the highest satisfaction and advocacy levels. Ultimately it is a comfortable bed that underpins this experience.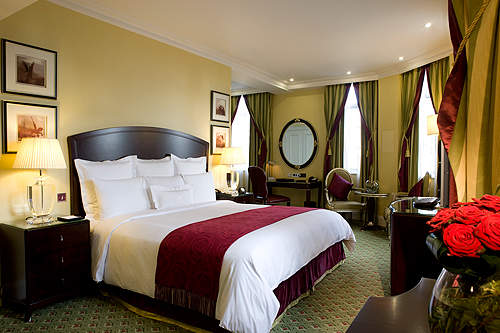 Hypnos has been manufacturing luxury handmade beds in England for over 100 years.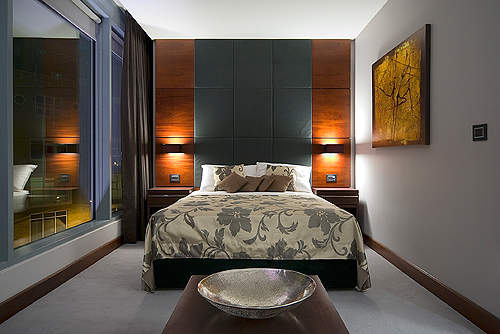 Hypnos believes that a comfortable hotel bed is a hugely important factor in your guests' enjoyment.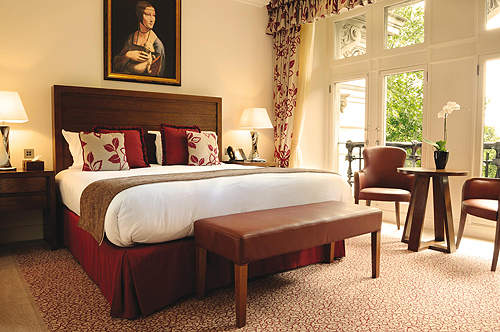 Hypnos creates stylish hotel beds for hotels around the world.
Hypnos's technical and design excellence ensures the development of innovative and bespoke hotel beds.
Stylish hotel beds
When you need to create a truly memorable night's sleep for your guests, you need a bed partner that you can count on. A partner with a passion for bed making and an illustrious pedigree for creating some of the hospitality industry's most beautiful bedroom centrepieces, with extensive insight into sleep and an evolving full-service solution that you can count on time and time again.
Whatever the project, Hypnos takes pride in helping clients to design a supremely comfortable and stunning bed, on time and with complete cost certainty – helping to create a sleep experience that will have a positive effect on your guests' wellbeing and satisfaction.
Bespoke hotel beds
Hypnos's technical and design excellence ensures the development of innovative and bespoke solutions that meet clients' comfort, quality and safety specifications, plus brand guidelines, whilst meeting target costs. Hypnos hotel beds are available in a wide choice of sleep systems, with support and comfort levels dependent on the type and quantity of springs selected, plus a choice of mattress fillings. Beds are available in a variety of sizes, with 'zip and link' mattress options, as well as a choice of leg and support systems.
All Hypnos beds come with a quality guarantee for peace of mind. This assured quality is reinforced by compliance with UK Government legislation and fire department requirements – all Hypnos beds conform to BS 7177 fire retardancy tests, which are amongst the strictest tests in the world.
Hypnos also makes beds that are Wheelmark approved and meet the latest IMO regulations for the cruise and yachting market.
Global partnerships for luxury hotel beds
Hypnos's long list of satisfied clients range from large international four and five-star hotel groups, spas and resort properties to small boutique hotels – from The Lanesborough, The Royal Horseguards and Skibo Castle to One Aldwych, Gordon Ramsay's York and Albany, and JW Marriott's Grosvenor House, Hypnos has helped to create some of the hospitality industry's most prestigious bedrooms.
With an international manufacturing and supply chain network Hypnos has developed successful partnerships around the world with hotel groups like Holiday Inn, Crowne Plaza and Rocco Forte. Hypnos's relationship with Marriott extends from the Marriott Vacation Club in Disneyland Paris to JW Marriott in Dubai. Hypnos has also created unforgettable sleep experiences across the US and the Caribbean, from the White Barn Inn and Spa in Kennebunkport to the Whitehall Hotel in Chicago, and from Hotel Chandler in New York to Parrot Cay in the Turks and Caicos Islands.