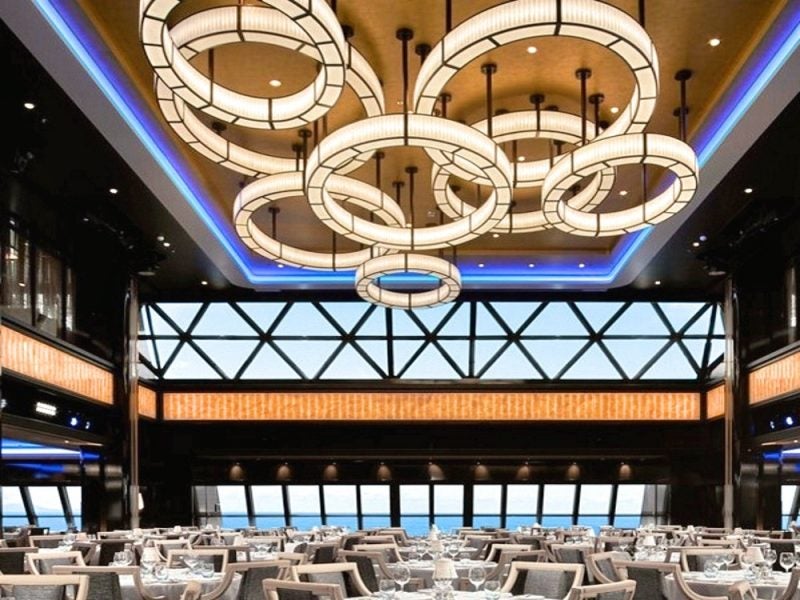 Alternative materials are becoming more and more important in today's building processes, not only in terms of cost efficiency but also durability and recyclability in order to reduce waste. Alamar lighting by Cristallux is the answer.
Cristallux has developed its fully recyclable Alamar material in-house for project lighting. It is produced without any waste as cut-offs are broken down into their granular base form and used in the next production cycle. Clients can also return their unwanted fixtures for recycling.
Alamar is a durable alternative to natural materials, including marble, stone and glass, which can be too expensive and fragile for larger projects and fixtures. It comes with many benefits while giving the appearance and texture of marble or crystal glass.
As Cristallux designs and manufactures Alamar batches from scratch, its texture and colour can be customised according to the client's designs – a more brownish marble look that compliments the texture of the furniture? No problem.
Cristallux's project lighting is not limited to Alamar fixtures, however. With its in-house wood, metal and paint shop, the company is able to produce illuminated objects with any material specified by its clients.
Cristallux lighting includes a complete service package assisting its clients from the very beginning to the very end. Cristallux designs and develops each fixture together with interior architects and designers. Manufacturing is done in Cristallux's factory in Germany according to highest quality and maritime standards and comes with global warranty, using only the latest LED-technology.
In addition, Cristallux is providing the instalment on-site, done by its own experts to ensure the companies high quality standards are met until the very end of each project.