LEDS-C4 specialises in lighting for the hospitality sector, boasting more than 40 years' experience in the design, development and production of lighting equipment. The company has a presence in 138 countries across all continents.
With an exclusive service of advice, creation and manufacture of bespoke solutions, LEDS-C4 also offers a complete package of standard lighting fixtures, covering all areas: interior / outdoor, decorative / technical, public / private, residential / commercial.
LEDS-C4 has a lighting projects department to advise customers about any query they may have about lighting, lighting calculations and 3D renderings.
Our added value is our capability to offer a global service.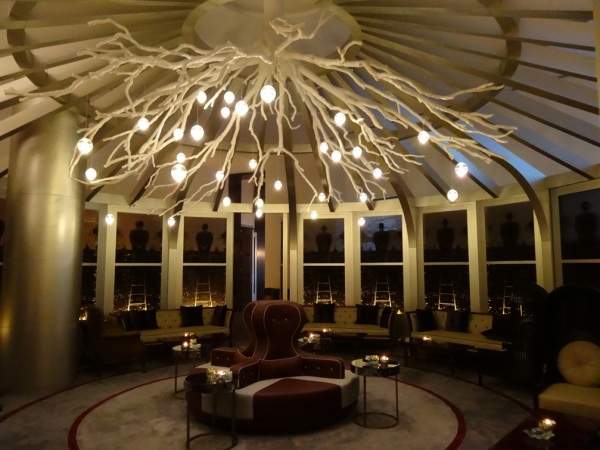 LEDS-C4 offers an exclusive service of design and manufacture of customised solutions. Picture: Gordon Ramsay Restaurant at The St. Regis Doha, Qatar. Design by Rockwell Group Europe and BMLD.
The reception desk at the Marriott Renaissance Tuscany Il Ciocco, Barga, Italy.
LEDS-C4 creates lighting concepts bringing together design, functionality and energy efficiency through the use of LED technology. This image shows The Hotel Brussels, Belgium.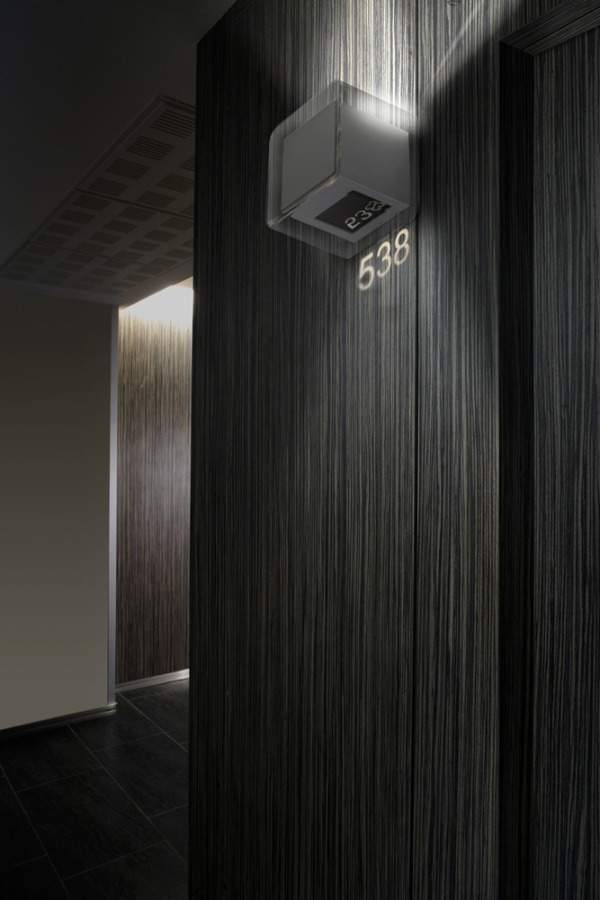 LEDS-C4 specialises in hospitality lighting. Standard product ranges include over 3,000 references that are able to meet the most diverse lighting needs and styles.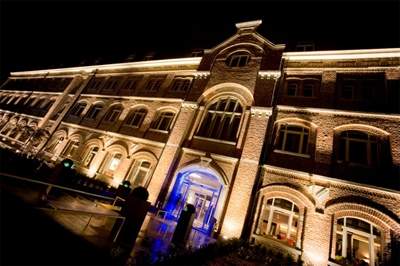 The facade of the Van der Valk Verviers Hotel, Verviers, Belgium.
Bespoke lighting solutions for the hospitality industry
Being all-around experts on lighting possibilities while also experienced in luminaires production, we offer the unique possibility of bespoke development for all required solutions. This allows us to take part in any project, from beginning to operational stages, anywhere in the world.
For years, both large worldwide hotel chains and other groups have trusted in LEDS-C4's wealth of knowledge for their projects, as a guarantee of quality, efficiency and commitment.
Recent completed projects include:
Hard Rock Hotel Megapolis, Panama City, Panama
Marriott Renaissance Tuscany Il Ciocco, Lucca, Italy
Meliá Paradisus Playa del Carmen, Mexico
Park Inn Abeokuta, Abeokuta, Nigeria
Radisson Blu Oslo, Oslo, Norway
Riu Palace Tikida, Agadir, Morocco
Sofitel Quiberon, Quiberon, France
St. Regis Qatar, Gordon Ramsay Restaurant, Doha, Qatar
The Hotel, Brussels, Belgium
Thon Brussels Hotel, Brussels, Belgium
Van der Valk Charleroi Airport, Gosselies, Belgium
Lighting consultancy for hotels and restaurants
LEDS-C4's in-house lighting project technical department advises customers about any matter related to lighting, and also how to carry out lighting calculations to determine the optimum type of lighting, product and distribution for each project depending on the requirements and uses of the areas in question.
We offer our customers the possibility of working with Dialux, the leading lighting planning software. With the LEDS-C4 plug-in, 3D-rendered lighting can be included in any project, along with the distribution of light intensity and the description of the article, among other data.
Design, innovation and quality
Constant innovation and the desire to improve make for continuous progress towards excellence. By applying design management in all processes, from the initial briefing to the final production and exhaustive quality control during each phase of production, our engineering department guarantees absolute customer satisfaction with each of our products.
Energy-efficient light sources
LEDS-C4's management model has been designed so that the company's activity will only have positive effects on both its social and natural environment. This model for respect for the environment has been recognised by the awarding of the ISO14001 certificate.
We work with energy-efficient light sources and developing non-polluting lighting systems in accordance with the strictest current regulations.
Customer-orientated organisation
At LEDS-C4 we work with and for our customers, with the conviction that their satisfaction depends on our capacity to adapt to their needs. Listening to, understanding and constantly learning from our customers, requirements enables us to develop totally personalised products.