Lign specialises in the development, design and production of lighting for the furniture and hotel industry.
Our portfolio includes lights for kitchen installations, reading lights for beds, as well as bathroom and mirror lighting. We also develop a wide range of LED profiles and strips for general purposes.
Our product range is complemented by desk lamps and floor lamps.
Lign develops bespoke lighting solutions for the hospitality industry.
Our lighting solutions are suitable for kitchens, bathrooms and hotel rooms.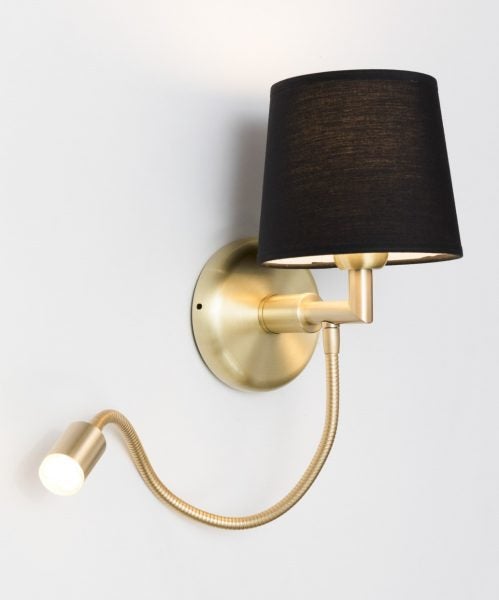 We develop in-built lighting fixtures for furniture.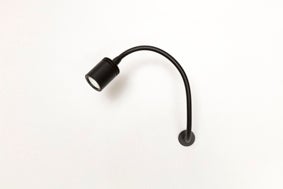 Our products can be customised according to a client's requirements.
We aim to create high-quality Belgian lighting products for the furniture and hotel industries.
Lighting fixtures for furniture and hospitality applications
Lign supplies an array of lighting fixtures and other relevant products such as switches, sockets, touch sensors, dimmers, passive infrared (PIR) sensors, drivers and control gears.
In addition to in-built furniture installations, we produce indirect bed lighting by using an extensive range of LED profiles integrating any kind of strip.
Decorative lighting for hotel guest rooms
Lign products are specially supplied to the hotel industry to decorate guest rooms.
Architects and designers can create a drawing or a draft of a decorative lighting solution they are looking for and we can collaboratively develop a design with our experienced prototyping department.
We supply lighting to companies in Europe, Middle East and Africa (EMEA).
In-house customisation services for lighting solutions
Lign focuses on a strong partnership in the development of your product, providing lighting with a beautiful and high-quality finishing touch.
Our in-house prototype department allows increased flexibility in our product range. Depending on your requirements, we can make adjustments and develop customised solutions.
In addition, Lign's production department ensures high levels of quality and finish for every product. With extensive experience in manufacturing lighting, we are the ideal partner for the production and development of your integrated lightings for your new cabinets, wardrobes and beds.
Lign is recognised for its qualitative and innovative 'made in Belgium' products, the customisation of its solutions, and the personalised service and support offered to its clients.
About Lign
Lign was founded in 1956 by Oswald Desimpelaere under the name Lumina Industries. Located in the heart of West Flanders, Belgium, the small lighting shop quickly expanded to a production company that specialised in chandeliers.
In the 1970s, the second generation took over and Lumina Industries started focusing on the development and production of lighting specifically to built-in / on furniture.
The beautiful furniture lighting did not go unnoticed. It wasn't long before interior designers and architects from the hotel sector took an interest in Lumina Industries. After a successful pilot project for the Sheraton Hotel in Brussels, Lumina Industries became an important lighting partner for the hotel sector.
In 2016, the third generation took over the company with Ms Valerie Scherrens taking the lead as CEO. Following a thorough rebranding, the company name changed to Lign, which is a contraction of LIght and desiGN.
Today Lign is still growing and innovating, creating high-quality Belgian lighting products for the furniture and hotel industry.