Lutron Electronics is an expert in light control, employing stylish designs and scalable, energy-efficient technology for installation in the hospitality industry. For hoteliers looking to achieve significant energy and cost savings, lighting is one of the key areas that gets big results with quick return on investment.
Energy-efficient light control technology
Achieving high-level lighting control could not be easier thanks to the introduction of a hospitality-tailored solution such as Lutron's Guestroom Solution. Designed for use in single guestrooms or entire hotel complexes, the Guestroom Solution provides the ultimate energy-efficient, easy-to-use and quick-to-install light control technology.
Lutron's Guestroom Solution can also control curtains and blinds, which can be adjusted to reflect natural light levels when combined with Lutron's daylight sensor. The Guestroom Solution is available in both wired and wireless versions, making it ideal for retrofit, as well as new-build hospitality projects.
Easy-to-use hotel light control
Every hotelier knows the importance of first impressions and Lutron's Guestroom Solution gives you a perfectly-lit environment to impress guests from the moment their keycard unlocks the door. It can also ensure public spaces are lit to perfection, whatever the hour, day or night.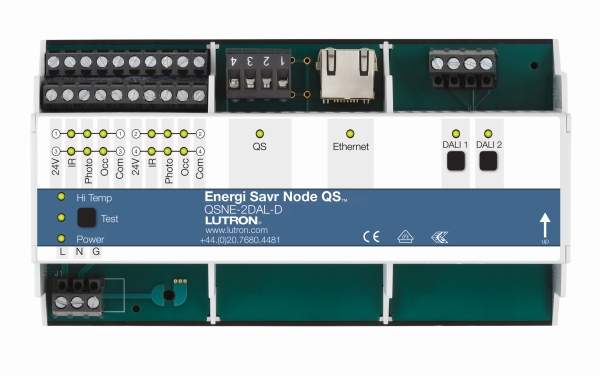 Lutron's Energi Savr Node is a simple, programmable, smart module that controls all the lights and saves energy in any space.
Lutron enables the ultimate control of both artificial and natural light.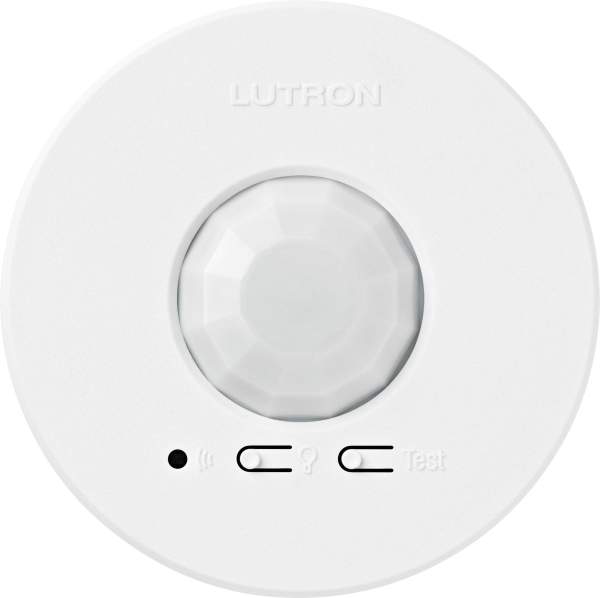 Lutron's wireless occupancy and vacancy sensors are easy to fit and promote energy-efficient light usage.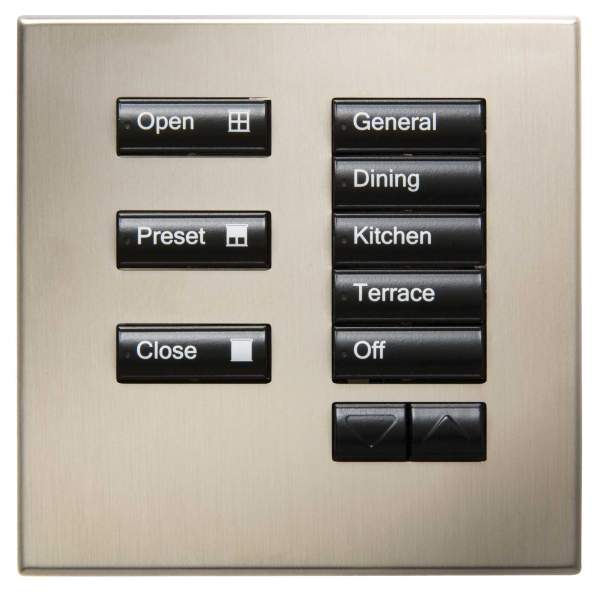 Lutron's seeTouch International keypads feature engraved keys to ensure easy control of any lighting scene.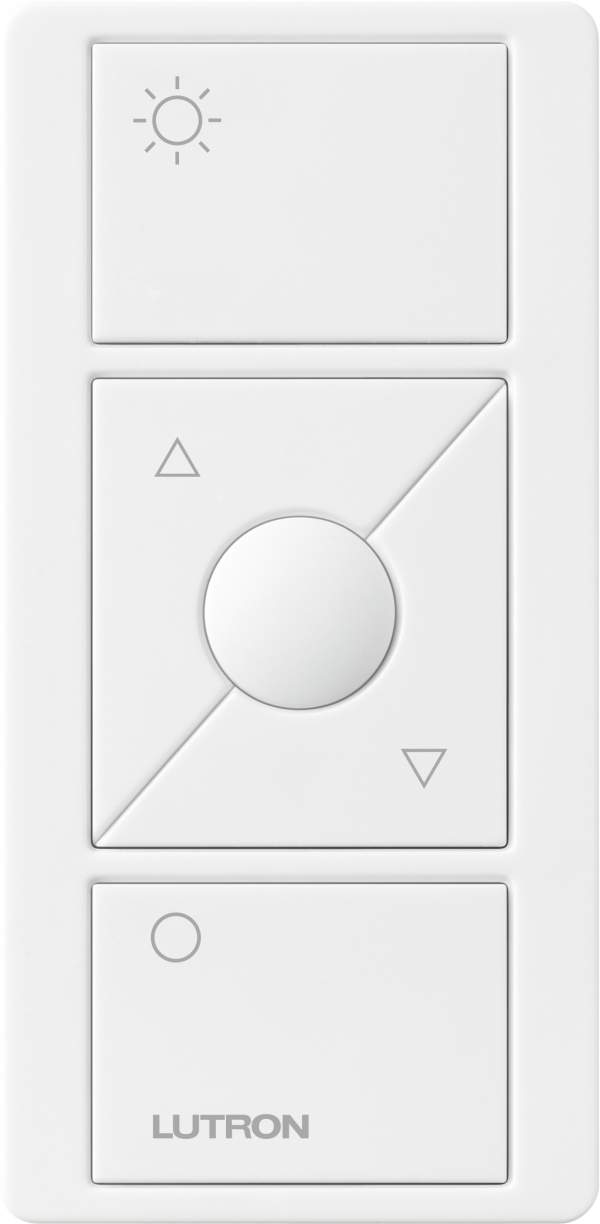 Lutron's Pico wireless controller enables easy light and shades control from anywhere in the room.
Lutron's guest room solution offers the ultimate in light control for any hotel.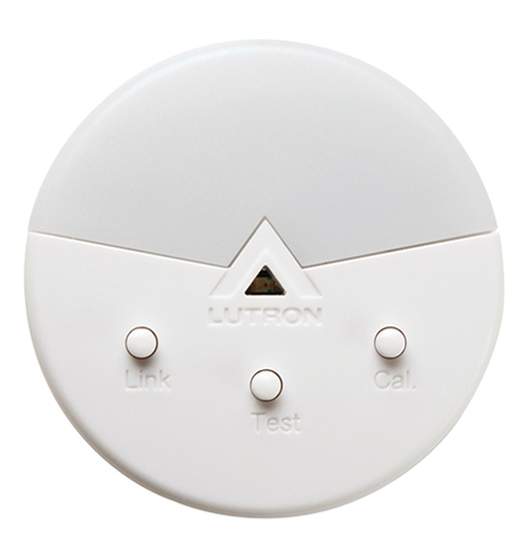 Lutron's daylight sensors maximise energy and cost-efficiencies in any hotel lighting scheme.
Intuitive controls and remote controllers can then be placed where required to ensure lighting scenes can be accessed at the touch of a button, which gives the user complete control of their lighting. Not only are the stylish keypads available in a wide range of colours and finishes; they can also be engraved and backlit for ease of use no matter what the specific light levels may be.
Controlling light in all areas of the hotel
First impressions are lasting impressions. Adding Lutron light and blind control to public spaces helps accentuate architectural details, highlight artwork, block the sun's glare, and create a welcoming ambiance. Lutron can provide solutions from standalone room to fully integrated system for lobby, restaurant, ballroom, conference centre, meeting rooms, hallways and back of house. Thanks to centralised control of all lighting and blinds, so you can conveniently managing both electric light and daylight.
With its large range of interface technologies, Lutron solutions can be integrated to other hotel systems such as HVAC, BMS, PMS, AV for ultimate connectivity.
Increasing energy efficiency with sensor technology
With Lutron's Guestroom Solution it is not only possible to set light levels 10% below maximum, a level that cannot even be detected by the naked eye, to save 10% in lit energy, but it is also possible to dramatically increase overall energy efficiency by incorporating occupancy and daylight sensors.
Occupancy sensing is another strategy employed to save energy and improve sustainability by switching off lights within an unoccupied guestroom for a pre-determined length of time.
Fully integrated light control and energy management solutions
For hoteliers looking for a complete light control and energy management solution, Lutron has also partnered with VingCard Elsafe, a global leader in hospitality security, to create a total guestroom control solution package for luxury hotels. This package integrates Lutron's premier lighting, curtain track and shade control modules with VingCard Elsafe's award-winning Orion energy management system, as well as guestroom door locks, electronic safes and minibars.
Using this solution, hotels can provide their guests with total in-room comfort and increase energy efficiency with the option to automatically turn lights on and off, adjust shades, and adjust the temperature when the room becomes occupied and set back when vacant.
Energy-efficient room control solution
In addition to maximising guest comfort and providing an unparalleled guest experience, hotels can expect to experience a 20% to 30% reduction in energy expenditures through the combined savings produced by light and temperature controls in unoccupied rooms.
The combined VingCard Elsafe-Lutron room control solution uses a combination of technologies and significant energy efficiencies are achieved and the guest experience is enhanced even further.
Sustainability in lighting
Lutron customers save over 9 billion kWh of energy each year with the installation of Lutron's energy suite of light control products; this is equivalent to:
As much energy as 2,000 windmills produce in one year
Enough energy to light 4.5 million homes for one year
Enough energy to light and power Times Square for ten years
As much CO2 as 2 million acres of trees absorb in one year
About Lutron
For over 50 years, Lutron has met and exceeded the highest standards of quality, making us the industry leader in light control. As an industry innovator, Lutron holds over 2,000 patents and manufactures over 15,000 products, including the invention of the first solidstate dimmer and fluorescent dimming technology.
Lutron is also the most highly recommended and most consistently selected light control provider in the market due to exceptional reliability and customer support. Lutron is the only company that can control both daylight and electric light, and as a complete light control provider, manufactures the equipment installed and is fully accountable for the system's performance and reliability.