Execusafe, established in 1989, is a leading supplier of digital electronic hotel safes to the hospitality industry. Execusafe provides services to the following industries and offers the following products:
Safeplace, the finest digital electronic hotel room safe available, is sold to leading hotels in more than 80 countries worldwide
Hotels, lodges, B&Bs, cruise ships, luxury trains, hospitals, universities and homeowners are users of Safeplace electronic digital safes
Execusafe has been the supplier of Safeplace products for the past 21 years to hotels in and around Southern Africa, Africa and Indian Ocean islands
Timelox electronic door-locking systems for hotels
Safeplace, our supplier, manufactures the world's finest electronic safes. Founded in 1987, Safeplace is the name to trust for advanced R&D, compliance with the highest international manufacturing standards, and dedicated global distribution and service networks.
Safeplace and Execusafe offer two high-quality product lines:
Electronic safes for hotels
With over 800,000 hotel safe installations in 80 countries, Safeplace is recognised as the leading brand for reliable, high-security and user-friendly electronic safes.
Execusafe is a leading supplier of digital electronic hotel safes to the hospitality industry.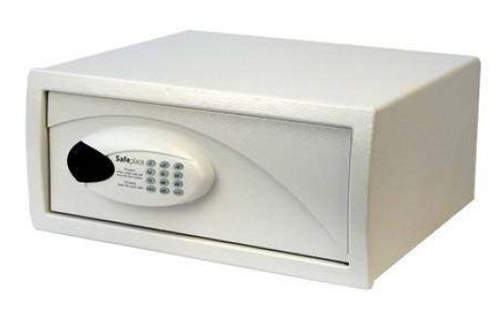 The Magna 500 digital safe is simple and reliable, making it ideal for use in hotels.<br><br><br><br>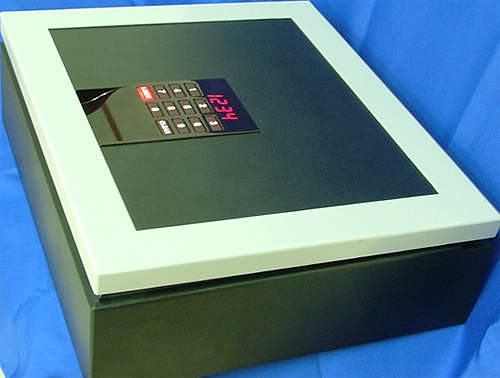 The Tiara top-opening drawer safe can be installed into a room armoire drawer, business desk or night stand.<br><br><br><br>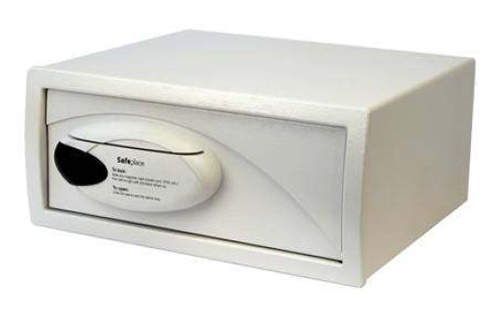 The Titan 800 is the ultimate card safe for hotels.
The Bimax override unit (available also in fingerprint control), the reliable Magna and Titan range of safes (digital or credit-card), unique top-opening drawer safes, biometric safes, light-up key pads and self-diagnostic trouble shooting, together with Safeplace reliability and long battery life, are the features that make Safeplace the safe of choice for all the major hotel chains.
Electronic door-locking systems
Timelox reliable and effective door-locking systems make Safeplace and Execusafe your choice of supplier for your hotel and guests' security and convenience needs.
Electronic in-room safes
Light up your guests' stay with Safeplace electronic safes. Experience the most reliable, user-friendly in-room safe on the market.
The Safeplace and Timelox range provides a secure solution for all market segment needs, from small budget hotels and B&Bs, to full-service business hotels and beach resorts, to luxury cruise ships, trains and mega resorts.
User-friendly hotel safes
Safeplace provides advanced features to increase guest satisfaction and security, protect hotel liability, and eliminate operational and maintenance costs and hassles.
Illuminated keypad and display, visual and audio feedback, computerised override handheld, audit-tracking features and self-diagnostic troubleshooting are all standard features of Safeplace safes.
Changing batteries often is costly and time-consuming. Safeplace safe batteries last a long time due to their clever electronic design. The main feature of Safeplace safes, besides being good-looking, user-friendly and having long battery life, is reliability – the safes just keep on working.
Digital safes for hotels
All Safeplace safes include audit tracking of the last 120 operations of who opened or closed a safe, what date and time and whether operated by guest or staff.
The Magna digital code series includes:
Magna 500 – this simple and reliable digital safe has a telephone keypad with raised buttons, motorised bolt, LED and buzzer indications, dot on 5, electronic override unit, battery back-up and low battery indicator.
Magna 800 – the ultimate digital safe incorporates all of the above as well as raised illuminated buttons, computerised wireless override unit, self-diagnostic trouble-shooting on display and anti-tamper motor.
Card safes for hotels
The Titan personal card safe series includes:
Titan 300 – this simple and reliable card safe operates with any personal magnetic stripe card. It features easy one-swipe operation to lock and open, so there are no numbers to remember. It also boasts all the other features of the Magna range.
Titan 800 – the ultimate card safe, the Titan 800 has all the features of the Titan 300 as well as the Magna 800.
Titan 500 – this combined digital and credit card safe has all the features of the Magna 800 and Titan 800, giving the guest a choice of use.
Tiara top-opening drawer safe – this has all the features of the above safes but can be installed into a room armoire drawer, business desk or night stand. Its hydraulic arm ensures safe and smooth door closing, it features an upward facing key-pad and security mounting cable. It can hold a 17in laptop.