Stockinger manufactures high-performance safes that securely store belongings for residential, commercial and hospitality applications.
We aim to build the world's finest bespoke luxury safe that combines high-quality security and craftsmanship with customisable exterior and interior designs.
Stockinger has provided highly exclusive hotel safes for guests in St Tropez, Courchevel, Paris and London.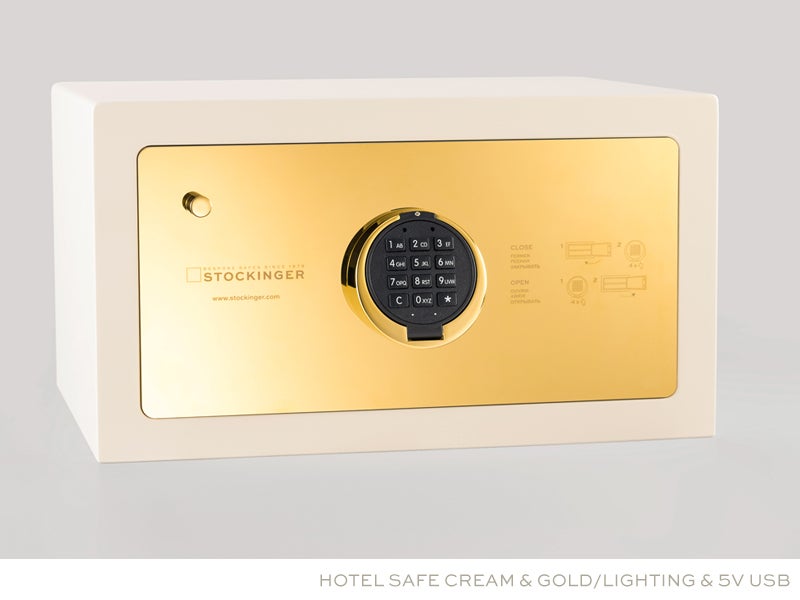 Stockinger designs and develops high-quality, luxury safes for hotels, private residential properties and yachts.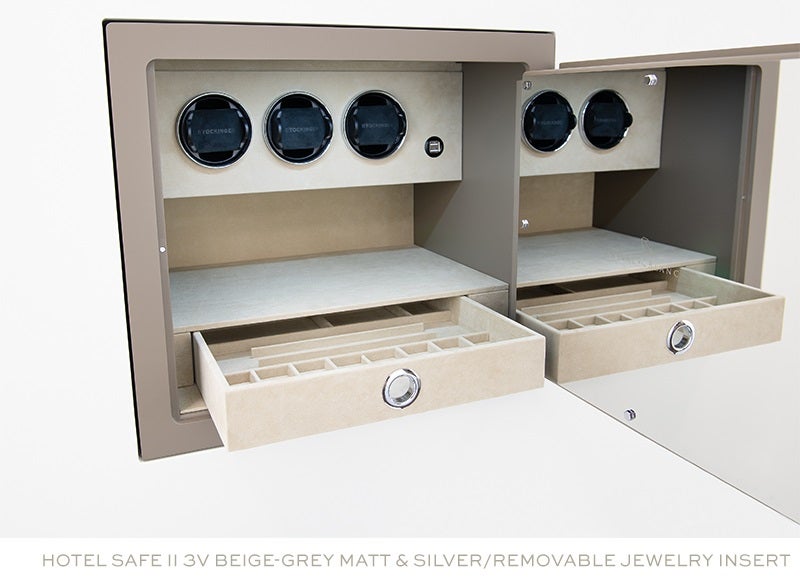 Safe interiors are customisable according to client specifications.
Stockinger's Hotel Safe provides high-performance security to enhance the guest experience.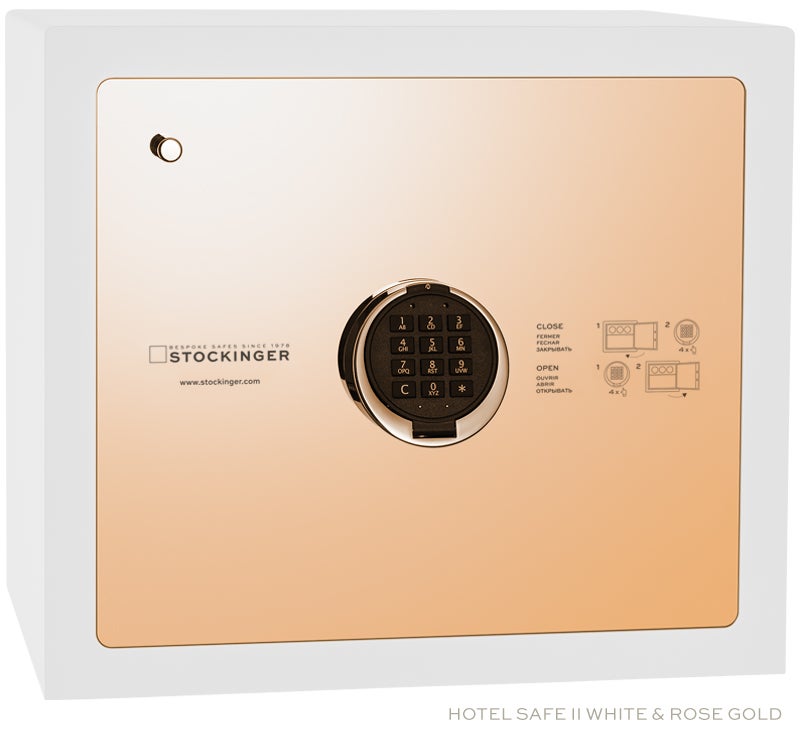 The Hotel Safe II is the latest Stockinger model.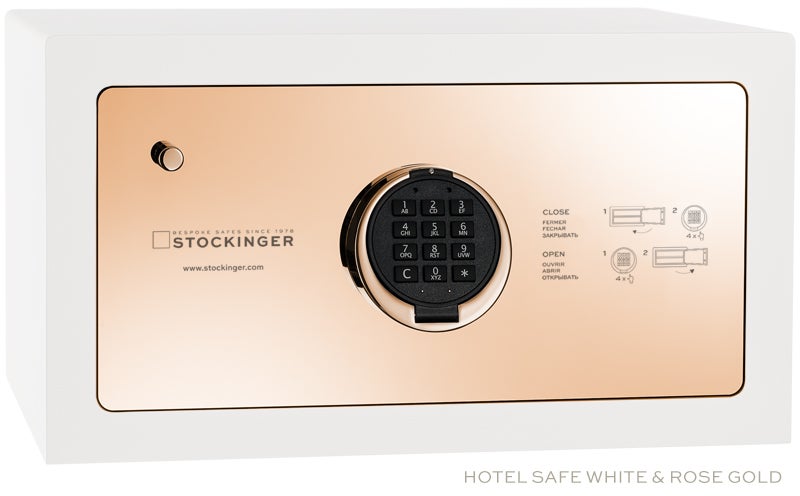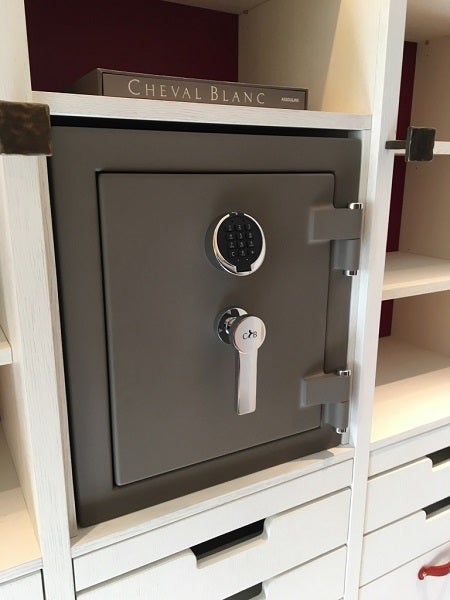 The Hotel Cube can feature a fully chromium or 24K gold-plated handle.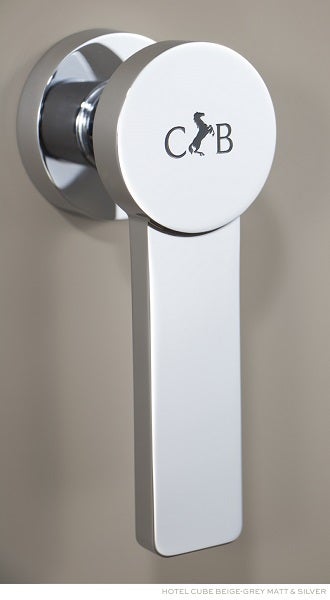 Stockinger Hotel Cube comes with either a chromium or 24K gold-plated handle.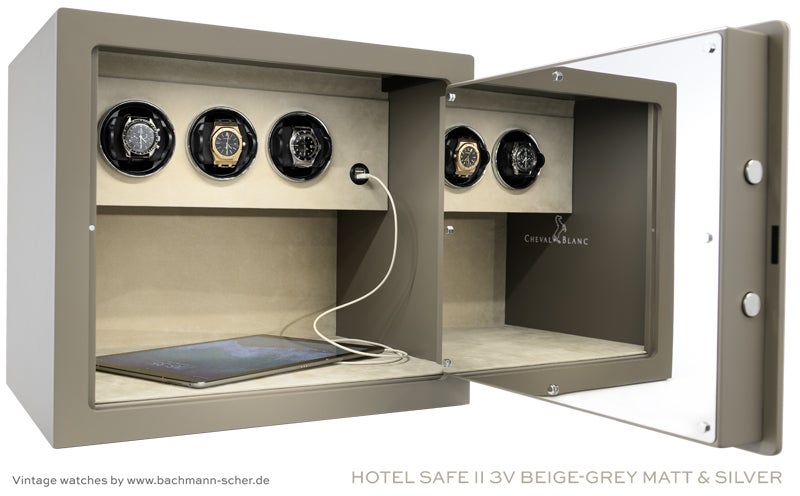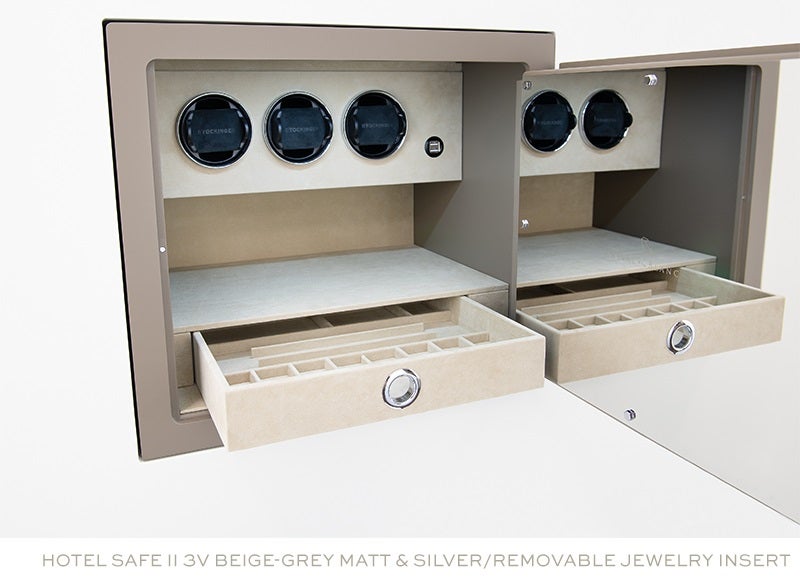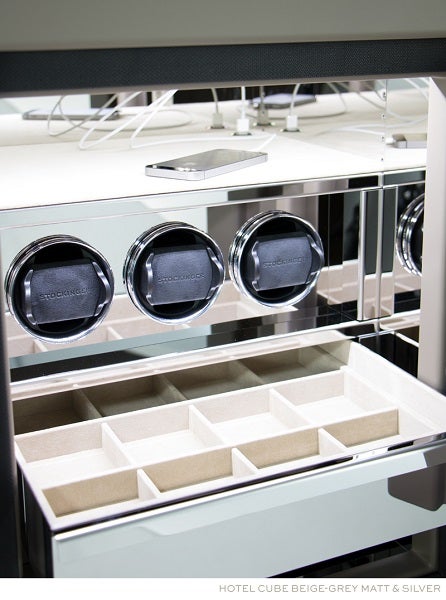 High-quality safes for hotels and chalets
Collectors use Stockinger safes worldwide to store their most valuable pieces.
Due to their unique construction, armouring and the patented locking system, our safes are designed to fulfil the highest security requirements so they cannot be forcibly opened.
They feature a multi-wall construction, a security-bolt mechanism that locks each safe on all four sides, and an integrated battery system that makes the locking system independent from the external power supply (security levels VDS III / IV / V CD).
Handmade in Germany, our products highlight the finest materials and high-quality craftsmanship and design.
Compact safes for hotel rooms
Stockinger Hotel Safes offer modern design, easy access and high-quality manufacturing, which ensure they match any design-oriented hotel interior.
The safe does not have to be hidden away in the hotel room and travellers or hotel guests can store money, laptops or other personal things inside the safe. Its high-performance security enhances a stay at your hotel as our exclusive room safe enables simple and safe protection of personal items.
Elegant in-room safes
The elegant, small, luxury Hotel Safe II is the latest Stockinger model, which combines a natural design with security. It can also be customised to match any modern hotel interior, yacht or home.
Covered in the finest Stockinger suede, the bespoke interior can securely store documents, personal valuables and up to three watches.
Luxury hotel safes
The Stockinger Hotel Cube safe features several layers of high-gloss varnish and a fully chromium or 24K gold-plated handle to offer an elegant appearance.
The bespoke interior offers up to three precision watch winders, space for storing documents and personal valuables, and several drawers covered in Stockinger suede.
About Stockinger
At Stockinger, we focus on your personal requirements and visions.
With 40 years of experience in building safes and safe rooms worldwide, we are able to fulfil any client requirement. Discretion and personal consultation are our highest priorities and we aim to manufacture uniquely secure safes that feature creative designs and high levels of quality.
Please do not hesitate to contact us using the form on this page. We will be glad to assist you personally.