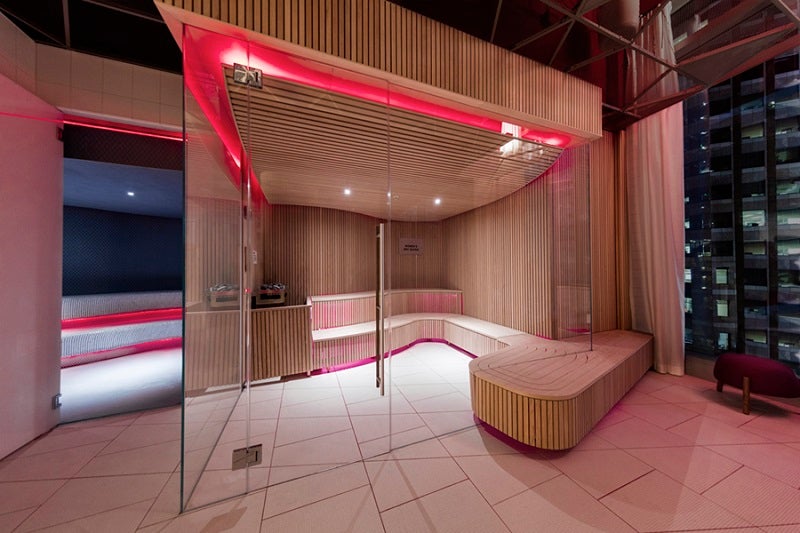 Bradford Wellness & Spa is a global leader in the provision of spa design, engineering, and realization for world-class hydrothermal areas and day spa amenities.
Our hydrothermal areas including saunas, steam rooms, hamams, cold rooms, vitality pools and a wide variety of other spa amenities can be found in luxury hotels, resorts, day spas, private residences, and aboard cruise liners worldwide.
Integrating more than 30 years' of experience, our seamless workflow incorporates strategic economic planning with creative aesthetic solutions to produce high-quality spa amenities and thermal areas.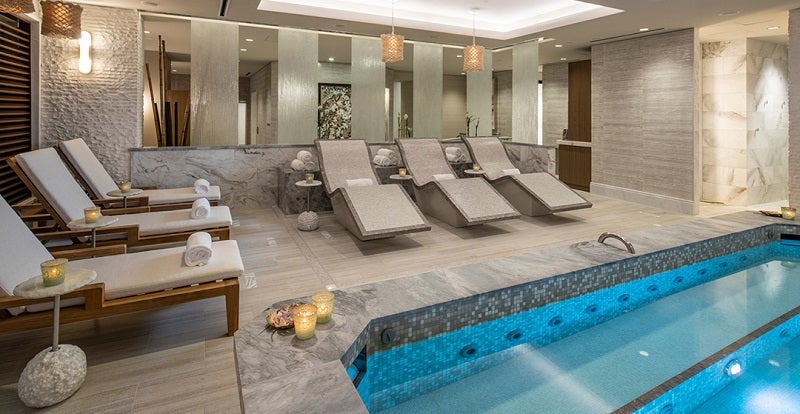 Bradford's heated loungers deliver gentle heat through a custom-tiled surface. A low-maintenance addition to any space, our ergonomically designed loungers are suitable for guests to relax between spa treatments.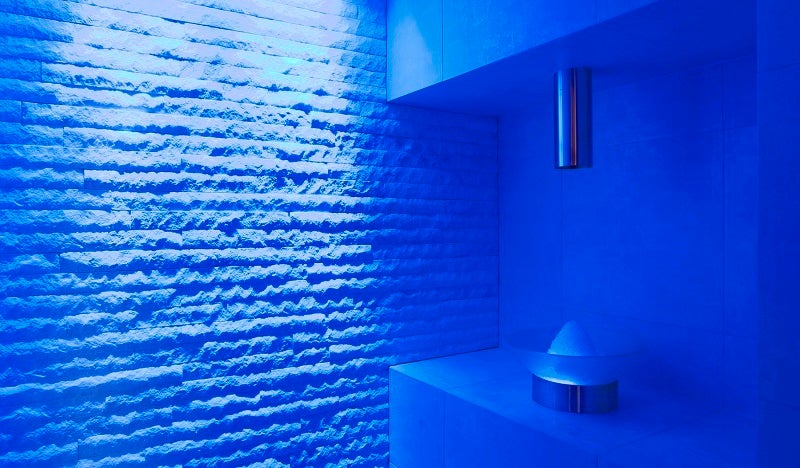 Custom-designed ice fountains deliver crushed ice into a decorative bowl for bathers to give themselves an invigorating cool down after a thermal treatment.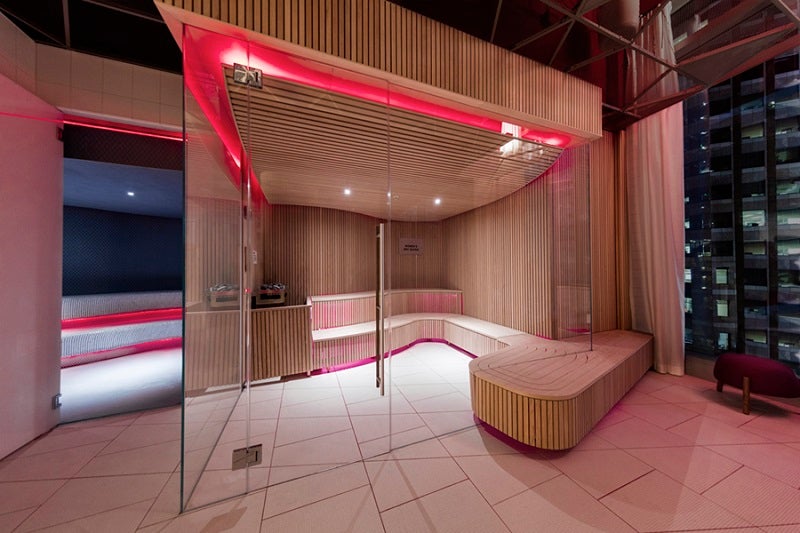 We provide clients with wellness amenities that define an experience while creating an atmosphere, bringing your vision to life.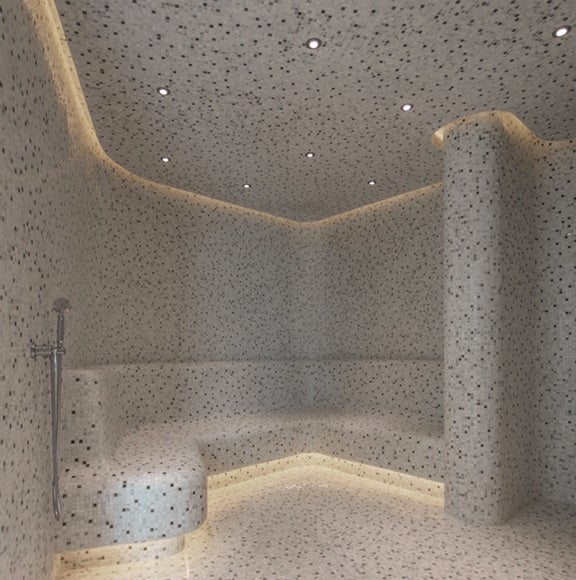 Our custom solutions ensure that every environment is unique and truly embraces the aesthetic of your design.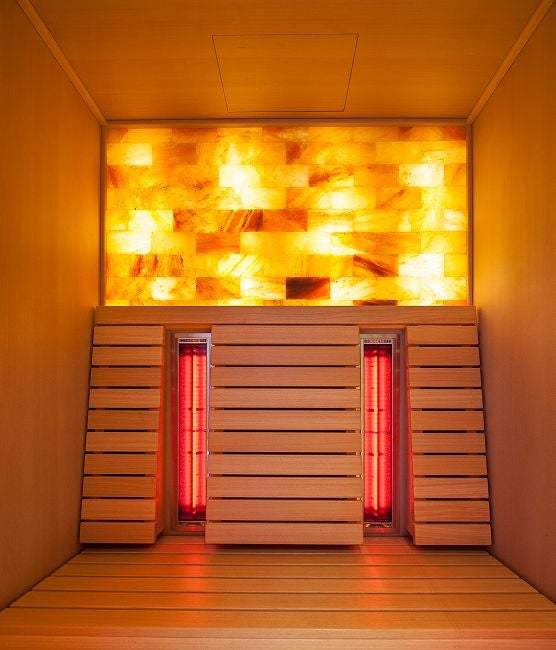 We aim to deliver a space that balances beauty and practicality.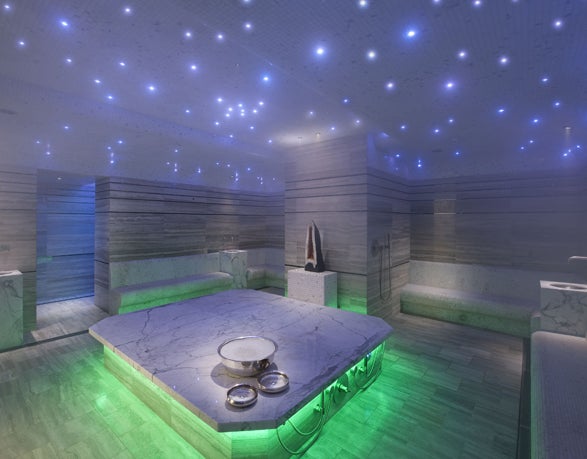 We strive to push the boundaries of design to deliver environments that are innovative, cost-effective and function flawlessly.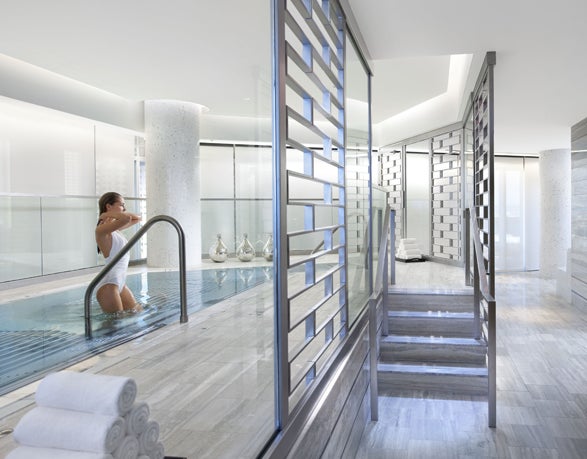 Our design-build services ensure construction proceeds fluidly and on time. We deliver quality products, built using proven methods and cutting-edge technology.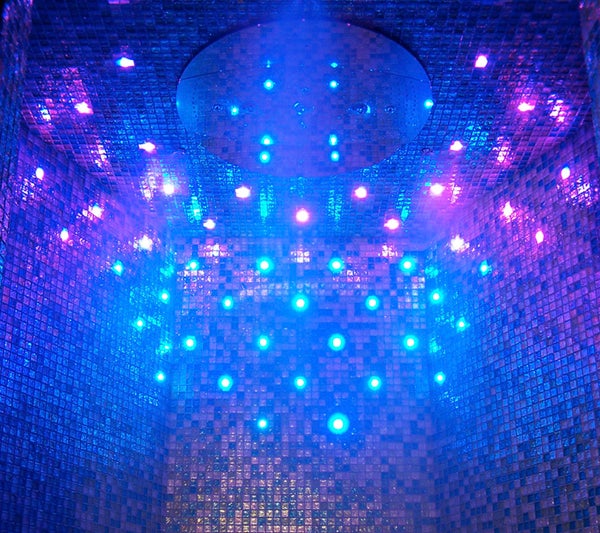 The Bradford Wellness Experience Shower combines water flow variations, dynamic lighting, and aroma to deliver an engaging and relaxing shower.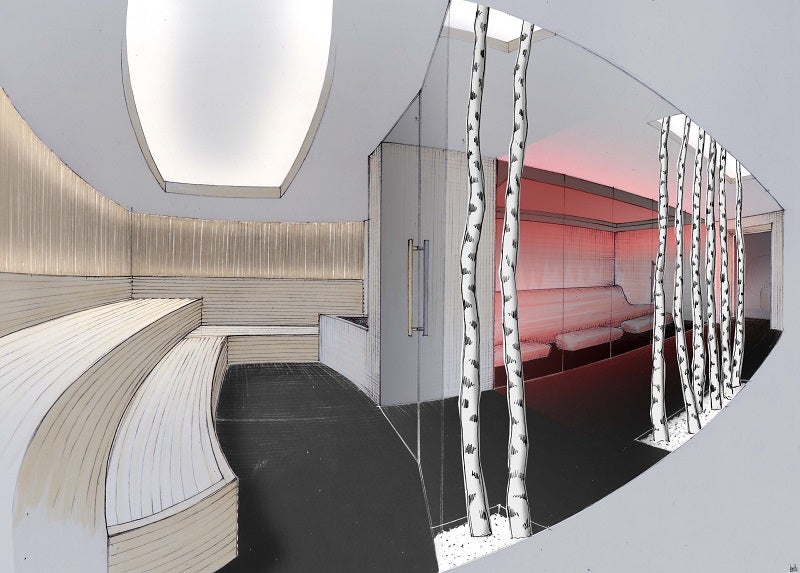 Our diverse team is experienced in collaborating with designers, engineers and architects to provide high-quality day spa environments and amenities.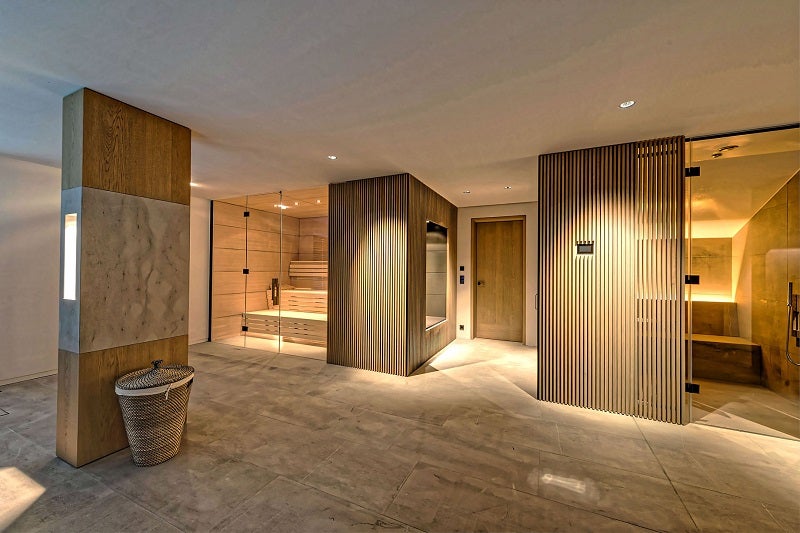 Our multi-faceted client portfolio, a wide range of capabilities and exceptional vision for hydrothermal environments ensures the success of our future clients.
We deliver exceptional wellness environments that function flawlessly, operate efficiently, and are implemented within budget constraints.
Custom spa solutions for the hospitality sector
Bradford Wellness & Spa's highly experienced team offers expertise in the areas of design, engineering, specification, project management, implementation and realisation.
Our technical and building services use proven construction methods and cutting-edge technology to deliver a customised solution. We implement and coordinate every detail of the spa development to ensure a smooth transition from concept to completion.
Bradford Wellness & Spa works closely with interior designers to assure the integrity of the design aesthetic while delivering a product that is both striking and functional. Our team encompasses a wide range of talents and specialities, allowing us to also work closely with architectural, mechanical, and technical consultants. Our tailored wellness services are implemented through carefully planned strategies.
Consultancy services for spas and hydrothermal facilities
The development of any hydrothermal area is a major investment that requires the coordination of many trades.
Bradford Wellness & Spa's consultancy services ensure that your project is well planned and proceeds fluidly. We provide our clients with a concrete plan for any or all phases of their project. Our collaborative approach to development ensures effective communication, consistent standards and adherence to project timelines.
With our consultancy services, we are able to identify the key components that are imperative to a successful operation. Plans, codes and requirements are established and communicated before construction begins, giving everyone involved clear and consistent objectives. We work to establish and connect the mood of the project with its operational flows, further ensuring a strong adherence to the design aesthetic.
Through strategic budget planning, our consultancy services encourage clients to collect budgetary estimates from all associated trades involved in the hydrothermal area. This plan allows clients to properly secure funding for the project. All trade requirements for the thermal area are outlined and accounted for during this phase, which avoids unplanned expenditures.
Bradford Wellness has extensive experience in designing, planning, and constructing hydrothermal areas of all sizes, budgets and requirements. Our detail-oriented approach focuses on the design and function of a successful environment.
Hydrothermal and wellness solutions
Bradford Wellness & Spa is experienced in designing and building thermal areas worldwide and oversees nearly every aspect of hydrothermal amenities.
These amenities can include saunas, experience showers, heated loungers, relaxation areas, plunge pools, vitality pools, foot baths, Vichy showers and hydrotherapy spas.
Bradford Wellness & Spa also specialises in delivering treatment facilities such as infrared therapy rooms, steam rooms, salt inhalation rooms, flotation pods, cryotherapy rooms and many other custom spa suites and treatment rooms.
About Bradford Wellness & Spa
Our multinational team has had experience working across the world. We fully understand the unique cultural challenges and advantages of implementing hydrothermal areas.
At Bradford Wellness & Spa, we aim to deliver everything you need to provide your team and guests with a striking and functional product.