GeoSpa boasts a unique experience in developing unsurpassed spa facilities worldwide. We provide hoteliers, spa owners and private investors with stunning and innovative spa wellness experience zones.
The foundation of our success lies in our team of spa, hydro and thermal area specialists. We partner world-renowned architects, designers and consultants in the field of spa creation. Together we ensure that the vision becomes a reality.
Using our extensive knowledge and well-structured team, we develop facilities that optimise space, provide operational efficiency, realise a return on investment and enhance the end-user experience.
Spa, hydro and thermal area planning for hotels
A serious investment in the development of an innovative spa wellness facility requires an experienced team of spa specialists. At GeoSpa our team of in-house experts marry knowledge with talent. This team provides the unique services that are required at specific points in the project timeline. Our methods ease communication with the appointed on-site project team from concept to completion, with continued after-sales service support.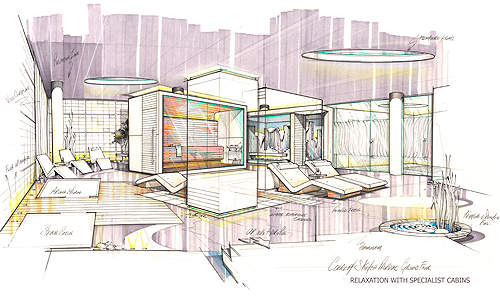 Spa time of the future - GeoSpa is creating exciting new concepts to change the space and footprint of the spa, indulging the end user with a unique spa journey.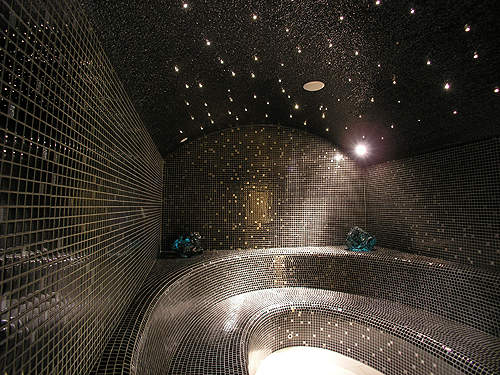 Thermal chic - sleek lines that communicate style and comfort.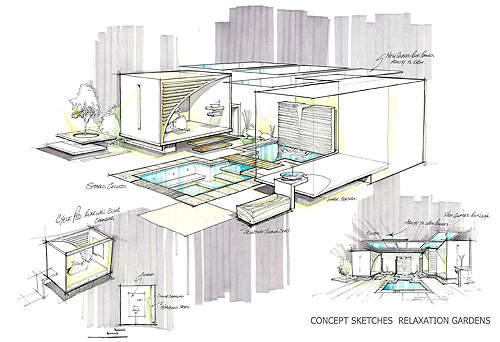 Spa relaxation gardens - marrying a multi-layer of services for the spa journey and adding value to the spa services menu.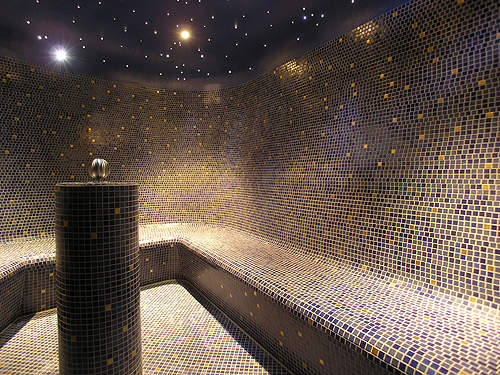 Simplicity of design and quality of finish are the key to creating a long-lasting spa experience zone.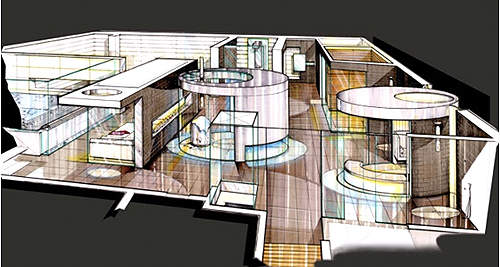 Concept thermal areas - an approach to complement the urban city hotel that requires a futuristic approach to the spa space.
Our creative design team will help realise the vision of the project brief, and our technical build division will make it reality. The ingredients of a spa wellness experience zone can incorporate sauna, steam, hydro pool, heated loungers or thermal loungers, rasul, serial bath, hamam, ice fountains, laconium, kneipp therapy, dry touch therapy, massage rooms, aroma steam bath, Finnish sauna, kelo sauna, experience showers, spa therapy equipment, spa couches or spa technical equipment. The expertise lies in the selection process, layout and planning for an unforgettable experience. Equally important to these goals are operational and functional integrity, as well as achieving realistic revenue return on investment.
Our wide range of spa experience zones and equipments are available in a multitude of stunning designs, differing experiences and variable positioning options. This wide choice offers an amazing amount of creative room for spa interior design, spa journey pathways and indulgent spa therapies.
Hotel spa 'design by desire' the spa environment of the future
Design and build transforms a concept into a luxurious environment. Along with the five senses, GeoSpa also takes into account the sixth sense, perception. The spa user's opinion will be formed from the moment they arrive.
Our aim is always to create a unique and truly unforgettable spa experience. The bespoke spa design process of delivering the experience zone includes a series of steps, which are all orientated towards high quality and achieving the desired finished product.
Our specialist hospitality division recognises that hoteliers face a need to be different and innovative when creating a spa. More often than not the spa is a USP for the high-end properties. 
Our efforts are focused on providing a solution to create that differentiating factor which strengthens the hotel brand. This starts at concept and design and includes down-to-the-finer-detail customisation.
Spa project support
Our experience and attention to detail is to achieve a superior design, which in turn results in a better-performing end product.
Quality design aids quicker installation allowing a seamless completion to the project. GeoSpa's international specialist industry and product knowledge contributes to our choice of high-end reliable technical and engineering components.
We take our responsibility to the environment seriously. We strive to be 'carbon aware', from concept development through to the production, transport and consumption of energy and water usage during operation.
GeoSpa profile
The Geo story dates back to 1992 and includes working with world-famous, award-winning spas. We create spa experience zones that combine style with ingenuity and emotional appeal.