P-Ryton Corporation has been a family-owned business for over 50 years. Our founder Joseph Palumbo was a pioneer, manufacturing the finest skincare units since the early 1960s. We are still based out of New York, US, and are proud of our long history supplying the finest products and services available. The idea of having a concept for each individual customer still stands today, no matter what your budget may be.
We are a manufacturer and distributor of all categories of skincare equipment and furniture that is used by the beauty / spa medical industry. We manufacture complete skincare systems consisting of:
Vaporizers
Vacuum / spray units
Brush
High frequencies
Galvaderms
Magnifying lamps
Sanitizers
P-Ryton Corporation has a long history of selling equipment to some of the finest salons and spas in the world, such as Elizabeth Arden Red Door Spas, Premier International, Elemis Spas and Equinox Fitness Clubs, just to name a few. We are sure to have a concept that will be right for you too.
Microdermabrasion units for hotel spas
We produce the KP2001 Krystal Peel, a microdermabrasion unit that utilizes two types of exfoliating technologies. This machine utilizes both crystal and non-crystal forms of exfoliation in an easy-to-use format.
P-Ryton is a manufacturer of skincare equipment and furniture for the beauty and spa industry.
The company produces microdermabrasion units that use two forms of exfoliation technology for use in hotel spas.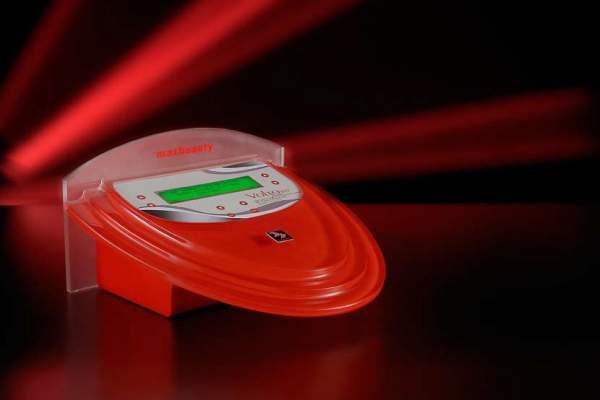 For non-invasive wrinkle reduction, the company produces LED-based radiofrequency machines.
P-Ryton manufactures a range of spa furniture, including all-purpose and facial chairs.
Other products include a programmable hydrotherapy tub, which is made in Italy.
Non-surgical face-lifting machine
The Rejuvenator 4000 is a non-surgical face-lifting machine. This machine utilizes four different technologies to stimulate collagen fibers in the dermis and muscles of the face.
It contains four technologies: lymphatic drainage, micro currents, LED therapy and ultrasound.
Non-invasive wrinkle reduction
The Volto 10.7 is a LED-based unit that enhances treatments with radiofrequency (RF). It can be used to reduce the appearances of wrinkles, tone the face, reduce acne and aid the microcirculation of the face and body.
The Volto 0.7 utilizes a non-invasive technology to produce energy that is converted by the dermis to promote collagen formation.
Facial chairs for beauty and spa treatments
The T008 and T616 four-motor facial chairs come in various colors and are versatile for medical and spa services. Both chairs come equipped with hand controls, and can be supplied with foot controls. They have removable pillows that contain face holes for massage therapy. They can hold up to 475lbs and can reach a height of 35in.
Measurements:
T008 – height: 20in to 35in, width: 25in, length: 65in
T616 – height: 25in to 35in, width: 25in, length: 60in to 70in
Mini facial units
The MM400 is an economical mini facial unit that consists of a vapor and magnifying lamp on a single stand. This unit can also be adapted to add an additional function, high frequency (MM500).
The MM2001 is a single vapor with a stand. The stand is spring-loaded and can telescope to a height of 30in to 37in off the floor. The water tank is made of plastic and has a separate switch to operate the ionization for the steam. There is a timer with automatic shut off.
Cabinet trolleys with built-in power source
Our cabinet trolley 113 comes with two drawers and an electrical utility outlet. This will allow the technician to plug in numerous devices for treatments. Made of steel tubing with wood cabinetry, the trolley contains holders for magnifying lamps.
Measurements:
Length: 24in, height: 34in, width: 14in
Draw height: 4.5in
We also supply a stainless-steel trolley, 114. Its measurements are:
Length: 31in, height: 39in, width: 12in
Trolley 115 is a three-shelf trolley that contains two stainless-steel bowls. Its measurements are:
Length: 22in, height: 36in, width: 15.25in
High-quality Swiss wax
We also supply Swiss Green wax (7), which is a premium quality hard wax for use in a range of treatments. This wax, which is sourced from Switzerland, is available in 1lb tubs.
Italian-made hydrotherapy tubs
The Sogno hydrotherapy tub is a product of Italy. It is made of wood and is self-cleaning. It can be programmed to perform therapies for the client, including hydrotherapy, bio-magnetic and chromatherapy.
The tub is free-standing and only needs a hot and cold water line attachment with a floor drain. The tub's measurements are:
Length: 67.5in, height: 21.5in, width: 44.5in
Holds: 55 gallons
Volt: 110V
Current: 8A
Power: 900W
Dry weight: 330lbs
Innovation and training for skincare equipment
We are always innovating and creating new technologies, so we can have the most up-to-date skincare machines available for you. We also offer training on the premises to all our customers.
We at P-Ryton Corporation stand behind all of our products and our craftsmanship is unsurpassed. All machines have a one-year warranty and our goal is to have the best customer service in the industry.
To find out more about P-Ryton's products and services, please contact us using the details or form below.