Sothys, a world of extremely refined emotions and sensuality, a legendary name that represents excellence and prestige in beauty salons and spas all over the world. The same passion for perfection and the same quest for global beauty revealed to women and men through well-being and effectiveness for over 60 years.
A highly specialised brand, Sothys has always stood out with its extraordinary commitment to research and innovation. It claims its place as an avant-garde beauty expert. It is the creator of Digi-Esthétique®, an exclusive massage method that – with the essential partnership of beauticians – helps transform the spa treatment into an unforgettable sensorial experience.
Sothys is a family business that has inherited a long tradition of quality and excellence, based on human values and French production.
Prestige beauty and well-being products for salons and spas
The Sothys image is the most beautiful showcase for a salon or spa. Sothys has a fundamental commitment to professionals and a close relationship with beauticians. It is an innovative international presence that meets quality requirements ISO 14001, ISO 9001 and OHSAS 18001.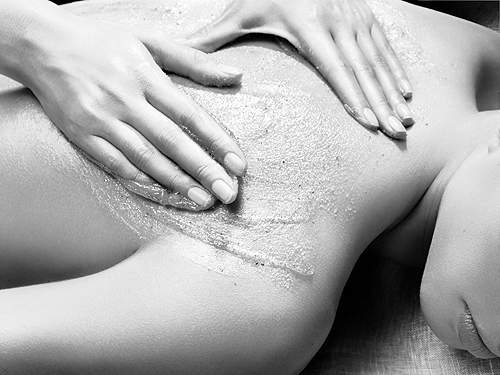 Exfoliation and modelling 100% customized. Three modelling products and one for exfoliation with unique textures combined with an aroma of your choice.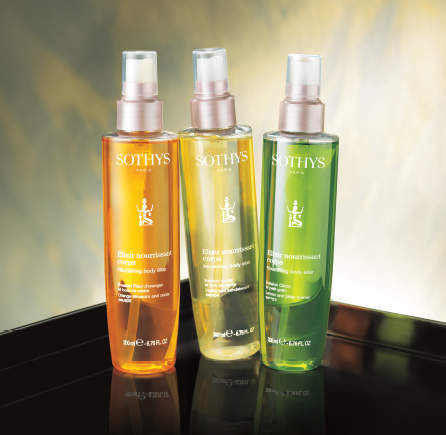 A sensorial escape to continue at home with the corresponding nourishing elixir.
Beauty Garden products have the Cosmebio label.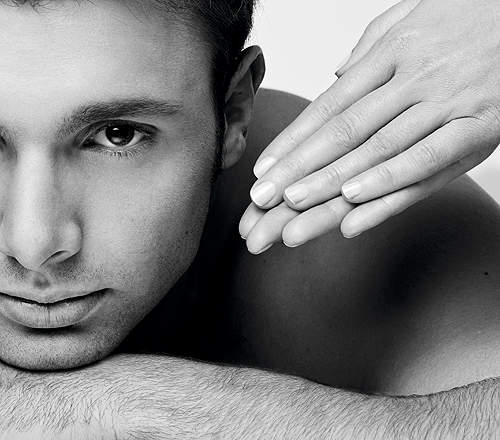 Vincent Clerc, the French international rugby player, has chosen to represent the Sothys Men range.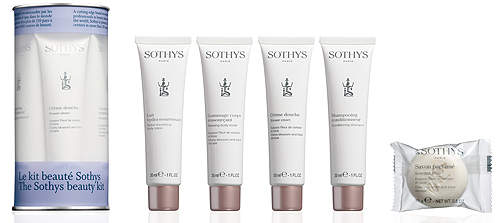 The Sothys beauty kits for hotels.
A complete beauty care range
Sothys offers a complete care range in line with contemporary expectations of beauty and well-being. This includes face care, body care, sun care, prestige care, make-up, men's care and organic care. Responding to all skin problems in a targeted way, offering complete sophisticated programmes and new concepts for more and more effectiveness, benefits and well-being, Sothys products always combine sensoriality and pleasure, through finely developed fragrances and textures, with effectiveness.
Sothys also focuses on the safety of use of its products by applying rigorous norms and with the creation of an in-house cosmetic surveillance department.
Quality beauty care products for hotel spas
The manufacturing of Sothys products is subject to the most rigorous quality standards applied in the pharmaceutical industry. The products:
Are developed in a controlled atmosphere and in compliance with GMPs (Good Manufacturing Practices), OHSAS 18001 and ISO 9001
Contain minimum preservatives in the formulas for maximum tolerance and safety: the harmlessness of Sothys products is scientifically proven
Comply with the most stringent international regulations from the very start
Offer total traceability, from their design to their placement on the market, notably via an in-house cosmetic surveillance department
Natural beauty and well-being products
Sothys believes in harmony with nature. The Jardins Sothys™ ('Sothys Gardens') in their preserved setting represent a natural laboratory dedicated to the exploration of the plant world and its prodigious active ingredients.
Located in Auriac in the Corrèze region, this exceptional botanical garden has become the main source of inspiration for Sothys research. Inspired by this remarkable site, where beauty is cultivated like an art of living, the company's advanced research division now promotes the discovery of unique and natural active ingredients exclusive to Sothys.
A strong symbol expressing all of the brand's respect for nature and for the natural benefits of plants, the Jardins Sothys also aim to emphasise a real commitment to sustainable development. This commitment is reflected by Sothys's participation in the Eco-packaging Charter, its focus on eco-design and its ISO 14001 certification since August 2010.
Sothys is the most beautiful response that you can give to women and men.