Vision and a staunch commitment to promoting wellness, a better lifestyle through regular physical activity, healthy diet and a positive mental approach have been the ethos of Technogym® for over two decades.
All-around innovation and a total wellness solution set Technogym, the wellness company, apart, as does the company's founding philosophy of fusing business with social responsibility.
Wellness and fitness centres for hotels
Technogym is today a leading company in the wellness and fitness field all over the world. With over 1,600 employees, 13 branches in Europe, the US, Asia, Middle East and Australia, Technogym exports 87% of its production to 100 countries. More than 35,000 wellness centres are equipped with Technogym, as well as 20,000 private homes.
Technogym's offer embraces products, software and services, to create the total wellness solution, for both operators and private users. Product lines (training in the gym, at home and for rehabilitation) come alongside with added-value services, such as interior design, training, marketing support, facility management, catering to all market sectors from fitness clubs to private homes, hotels, beauty farms and spas, rehabilitation centres, corporate gyms, military barracks, recreation centres, universities and sport teams gyms.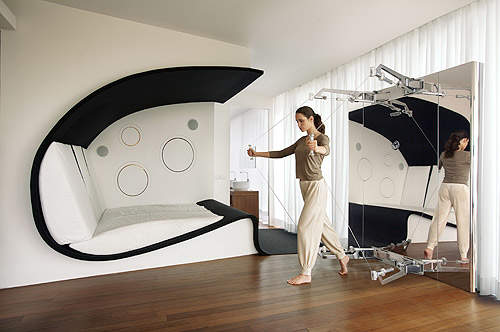 Technogym is a world leader in product and technology innovation in the fitness industry. Pictured: the iconic Kinesis Personal.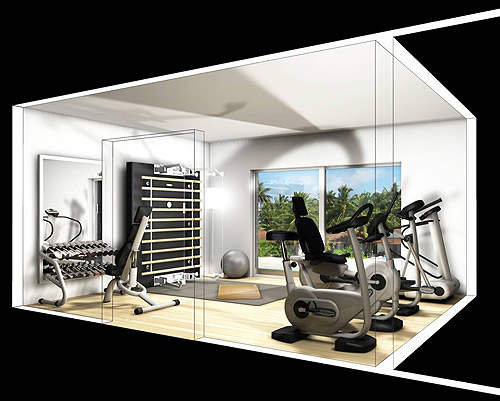 The Wellness Design by Technogym combines in a unique solution all the professional advice and support that is required to create a remarkable environment and efficient management for a stimulating training experience.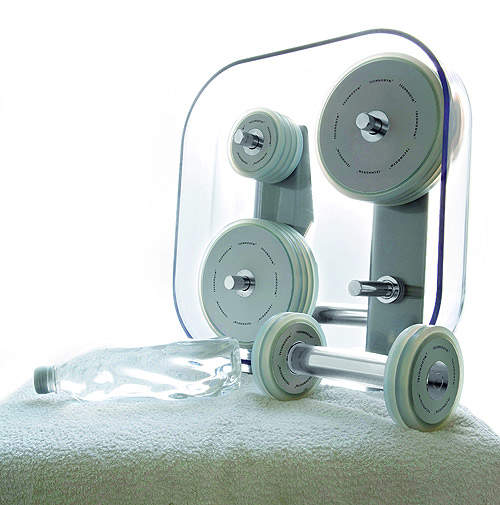 Technogym supports your business by investing in strategic communication campaigns, media and web coverage, public relations and association with celebrities.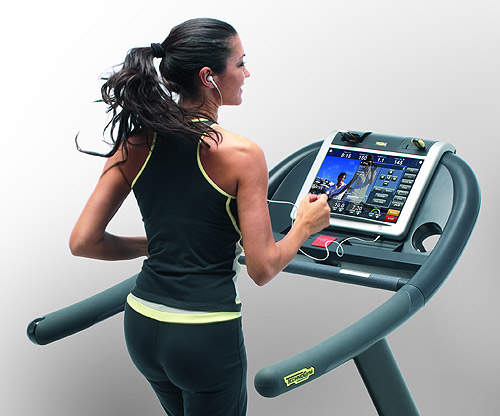 With VisioWeb, the revolutionary cardio interface, you can surf the internet, explore your favourite websites, look at your photos or videos and relax with the most entertaining games.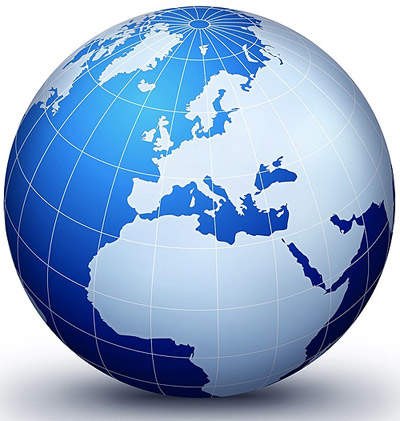 Technogym counts 13 branches and more than 60 exclusive distributors worldwide, so we can offer a wide range of tailored solutions for any hospitality need, whilst guaranteeing our full technical support and assistance.
Award-winning fitness equipment and wellness centres
President and founder Nerio Alessandri developed his first fitness equipment in his garage in 1983 at the age of 22. As Italy's youngest 'Cavaliere del Lavoro' (Italian industry knighthood), he and Technogym have been continuously recognised for excellence. In 2003 Ernst & Young awarded Alessandri the Italian Entrepreneur of the Year. For three consecutive years, the company has been merited as a Great Place to Work, winning first place in 2003 for the best working conditions in Italy and Europe.
At Technogym research and innovation have always represented the key values behind the development of products and services. Alongside quality and reliability, design represents a Technogym distinctive mark granting to the company several international awards such as the Red Dot Design Award, one of the most prestigious international award for high design quality, expressing innovation in form and function in a exemplary manner.
State-of-the-art fitness and wellness equipment
Ferrari Formula One drivers, such as Schumacher, have been training with Technogym products for years. Soccer teams like F.C. Juventus, Inter F.C., A.C. Milan, A.S. Ajax, Real Madrid and Liverpool F.C. players, as well as the Alinghi and America's Cup Luna Rossa team, all keep fit with the company's many pieces of state-of-the-art equipment.
Not only does Technogym supply numerous European and international sports teams, it was the official supplier for the Sydney 2000 and 2004 Athens Olympic and Paralympic Games, as well as the 2006 Torino Winter Olympics, the Asian Games 2006 in Doha and the 2008 Olympic Games in Beijing. Moreover, Technogym has been appointed as official supplier for the upcoming London 2012 Olympic Games.