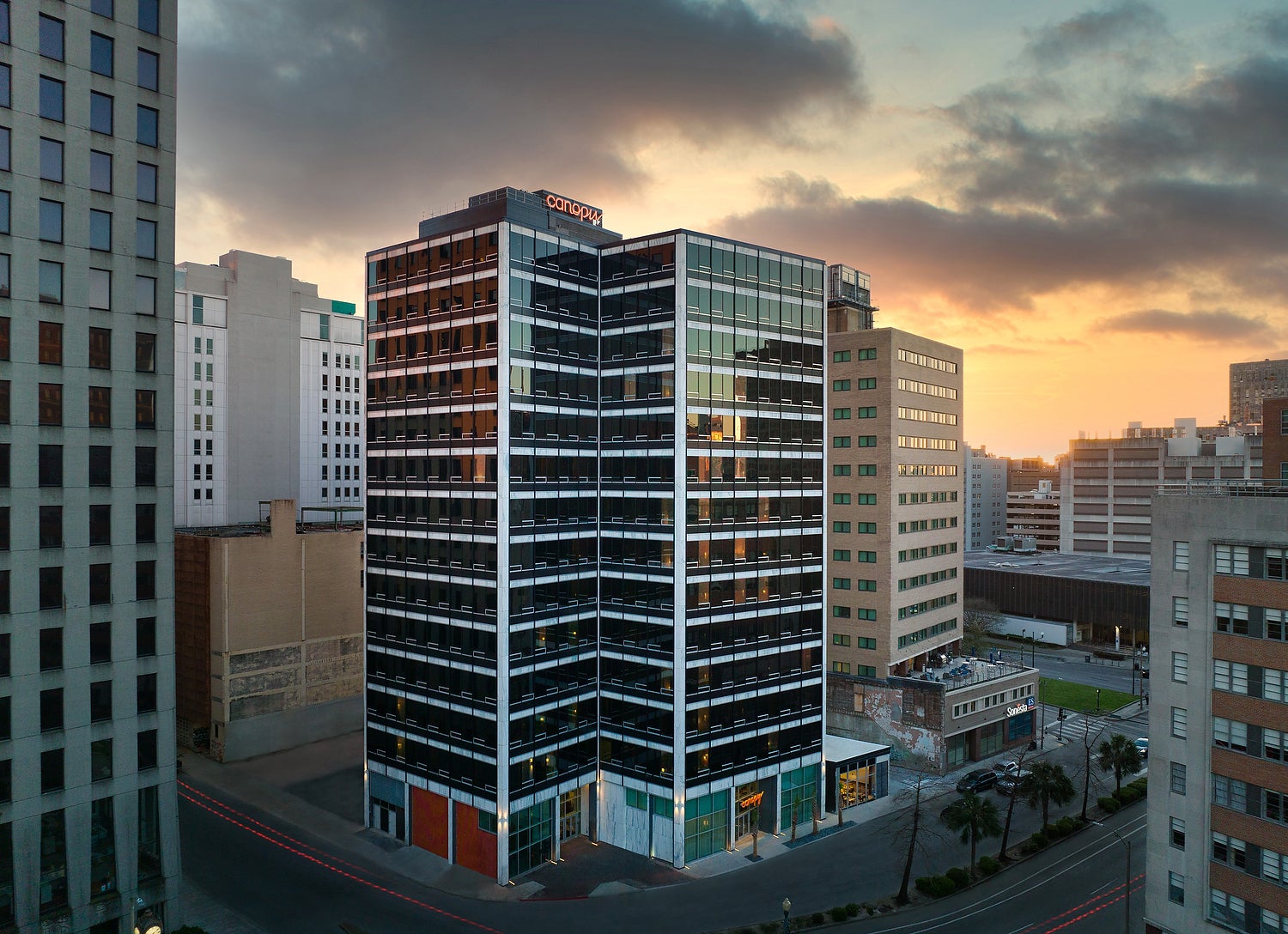 Real estate investment trust Summit Hotel Properties has completed the acquisition of Canopy by Hilton New Orleans Downtown in Louisiana, US.
The $56m transaction was completed via its joint venture with Singapore-based global investor GIC.
The acquisition of 176-guestroom Canopy by Hilton New Orleans Downtown follows the initial closing of the $822m portfolio acquisition from NewcrestImage in January this year.
It included acquisition of 26 of 27 hotels, totalling 3,533 guestrooms.
Canopy by Hilton New Orleans Downtown was the remaining hotel, which was under construction at that time.
Earlier in November 2021, Summit Hotel Properties had signed an agreement with NewcrestImage to acquire 27 hotels comprising of 3,709 guestrooms, two parking structures, and other financial incentives. 
Separately, Aimbridge Hospitality announced the opening of the 176-room Canopy by Hilton New Orleans Downtown.
The 14-story lifestyle hotel was developed by NewcrestImage and Baywood Hotels.
Hilton Lifestyle Brands category head and Canopy by Hilton global brand head Phil Cordell said: "We are thrilled to bring the Canopy brand to New Orleans and provide guests with a refreshing hotel option that matches the city's energetic atmosphere and culture.
"The hotel's design, as well as curated food and beverage concepts were influenced by the surrounding area, allowing us to authentically connect guests with the neighbourhood made famous for its lively architecture, music and cuisine."
As of 28 March 2022, the portfolio of Summit Hotel included 101 hotels, out of which 61 of are completely owned by the company, with around 15,227 guestrooms located across 24 states.