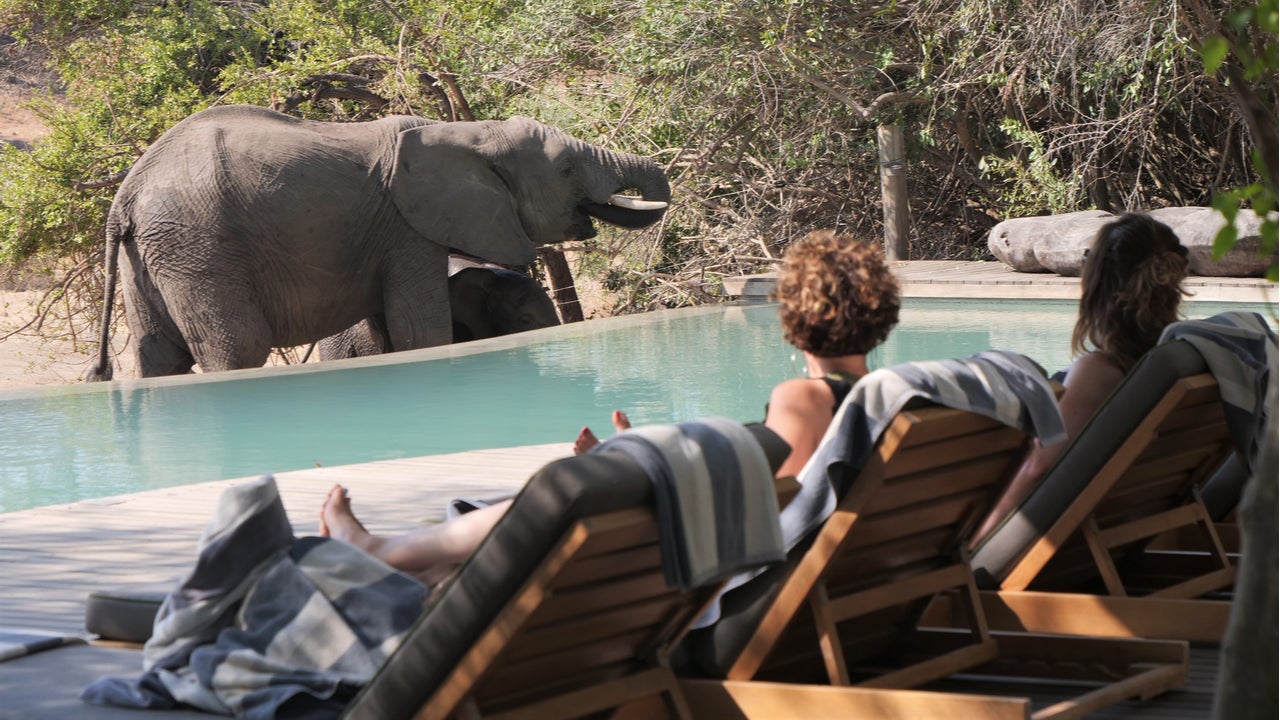 GlobalData research has found the biggest influencers in lodgings based on their performance and engagement online. Using research from GlobalData's Influencer platform, Hotel Management Network has named the most influential people in lodgings on Twitter during Q3 2020.
Biggest influencers in lodgings: The top ten in Q3 2020
1. Arthur Frommer (@Frommers)
Arthur Frommer is a travel blogger, and founder of Arthur Frommer's Budget Travel magazine. He is known for his Frommer's travel guides series and books for budget-conscious travellers.
Frommer also hosts a weekly travel radio programme and has appeared on many TV shows as a travel commentator. He is also a regular contributor for publications such as the Chicago Tribune, Los Angeles Times, and the New York Daily News.
Twitter followers: 157,245
GlobalData influencer score: 100
When cruising returns, passengers won't be allowed to roam ports by themselves. They must remain with the group at all times.

It's a huge change to the #travel experience.

Would you still #cruise?

The story: https://t.co/gIOyCSY2FG pic.twitter.com/HPf11XeUZO

— Frommer's (@Frommers) September 25, 2020
Laurent Delporte is a luxury hotel expert and consultant with roughly 20 years of experience in the hospitality industry. He is the CEO of DELPORTE Hospitality, an online platform that provides information and expertise to decision-makers in the luxury hotel business.
Delporte is also a marketing professor at the SKEMA Business School and has founded LOUIS event and LOUIS celebration, an organisation of events for luxury hotel brands and individuals.
Twitter followers: 22,082
GlobalData influencer score: 95
My previous post : Baby Food Offerings and Children's Menus at Hotels Baby Food Offerings and Children's Menus at Hotels
I had the pleasure of chatting with Alain Ducasse on the https://t.co/9zSV3pVDbg #luxuryhotel

— Laurent Delporte (@LaurentDelporte) September 1, 2020
Richard Burns is a hotel specialist dealing in TV systems and broadband internet for hotels, hospitals, and healthcare. He regularly features on tvforhotels.net, an It's All About Satellites initiative, a division of Sound Marketing, a wholesale provider of electronic parts and communication equipment.
Twitter followers: 7,992
GlobalData influencer score: 92
5 Reasons Why Hotels Don't Implement Chatbots – https://t.co/S7juRCXDkP #hotels #hotelmarketing https://t.co/w0WfhdGnu4

— Richard Burns (@tvforhotels) August 26, 2020
4. Condé Nast Traveller (@cntraveller)
Condé Nast Traveller is the official account of the editors of Condé Nast Traveller UK, a monthly luxury travel magazine published by Condé Nast Publications. The magazine covers a wide range of topics including hotels, food, destinations, beverages, fashion, airlines, cars, grooming, and digital.
The magazine has numerous awards and remains a go to guide on lifestyle and travel.
Twitter followers: 716,312
GlobalData influencer score: 81
Why opt for a regular hotel when you can stay in one of these treehouses? https://t.co/npLRkJeYYI

— Condé Nast Traveller (@cntraveller) September 7, 2020
TravelPulse is an online platform offering travel news, destination information, offers, editorials, and videos. It is part of the travAlliancemedia network of products, providing supplier information and consumer content that helps thousands of travel agents.
More than 90% of the US travel agents rely on the TravelPlus platform, which takes a marketing approach to tell their stories through multiple touchpoints.
Twitter followers: 83,602
GlobalData influencer score: 78
Cruise-goers show just how passionate they are when it comes to cruising. https://t.co/1C5cayeJjZ

— TravelPulse (@TravelPulse) September 7, 2020
The American Hotel & Lodging Association (AHLA) is an association that caters to the interests of all segments of the lodging industry including hotels, franchisees, and independent properties.
The association supports more than one in 25 jobs, amounting to a total of 8.5 million US jobs. It is a leading platform of industry professionals, resources, savings, and opportunities.
Twitter followers: 14,058
GlobalData influencer score: 75
COVID-19 continues to devastate small business hotel owners and their workforce. 4,000 hotel industry leaders have signed a letter urging Congress to enact the HOPE Act and protect these hotels from foreclosure. AHLA thanks @aahoa for their support!

— AHLA (@AHLA) September 14, 2020
Matt Long is a travel blogger, podcaster, and photographer with interests in luxury travel, Disney, and more. He owns and contributes to his blog called landlopers.com where he covers a variety of travel topics including good eats, travel tips, hotels and resorts, podcasts, and photographs.
Long is also the director, North America for iAmbassador.net, a travel influencer network. He also publishes editorials on various destinations such as Asia, Europe, Middle East, and Africa.
Twitter followers: 103,772
GlobalData influencer score: 75
United CEO Says Travel, Lodging, Hospitality at 'Near-Depression Levels' https://t.co/Y4Ge02pAql via @TravelPulse

— Matt Long (@LandLopers) September 27, 2020
Paul Steele is a travel expert and writer, and the founder and editor of BaldHiker, a personal blog covering stories and news on treks, hikes, beaches, and accommodation. The blog has since grown into a shared site over time and covers fashion, food and drinks, clothing, tech gadgets, personal reviews, and more.
Steele's areas of interest include hikes, treks, food and drinks, and photography.
Twitter followers: 670,237
GlobalData influencer score: 74
Memories of a Weekend Camping Trip – Dartmoor https://t.co/fGAgDCVgV1
by @Janine_Moore71

— Paul Steele (@paul_steele) September 29, 2020
Johnny Jet is a travel expert and adventurer who has travelled more than 100,000 miles a year for ten years and has visited nearly 100 countries. He founded JohnnyJet.com, a travel website dedicated to news, airlines reviews, travel tips, deals and offers, and information on hotels and destinations.
Jet has also hosted The Travel Channel on television and appears on The Tech Guy Show, sharing his views on travel and technology.
Twitter followers: 126,430
GlobalData influencer score: 69
Breaking Down Hotel and Resort Fees—And Why They Still Exist During the Pandemic https://t.co/QMczgYq6lA via @CNTraveler @Juliana6

— JohnnyJet (@JohnnyJet) September 15, 2020
Are Morch is a customer experience coach and digital marketing expert offering services such as hotel consulting, training, and social media marketing. He comes with more than ten years of experience in customer experience and the hospitality industry.
Morch serves as the experience ambassador for Asksuite Hotel Chatbot, and information and technology services company delivering intelligent communication for hotels and resorts.
Twitter followers: 8,820
GlobalData influencer score: 68
10 Ways To Improve The UX On Your Hospitality Website https://t.co/PSlkA7q8EK #hotelmarketing #travelmarketing #hospitalitymarketing

— Are Morch (@AreMorch) September 28, 2020
Methodology
GlobalData's influencer identification framework identifies influencers based on relevance; size of network, connections and followers; engagement levels with their content and analysis and input from sector experts. Influencers are then evaluated on a series of specific topic-related keywords used over the period and weighted by engagement metrics.