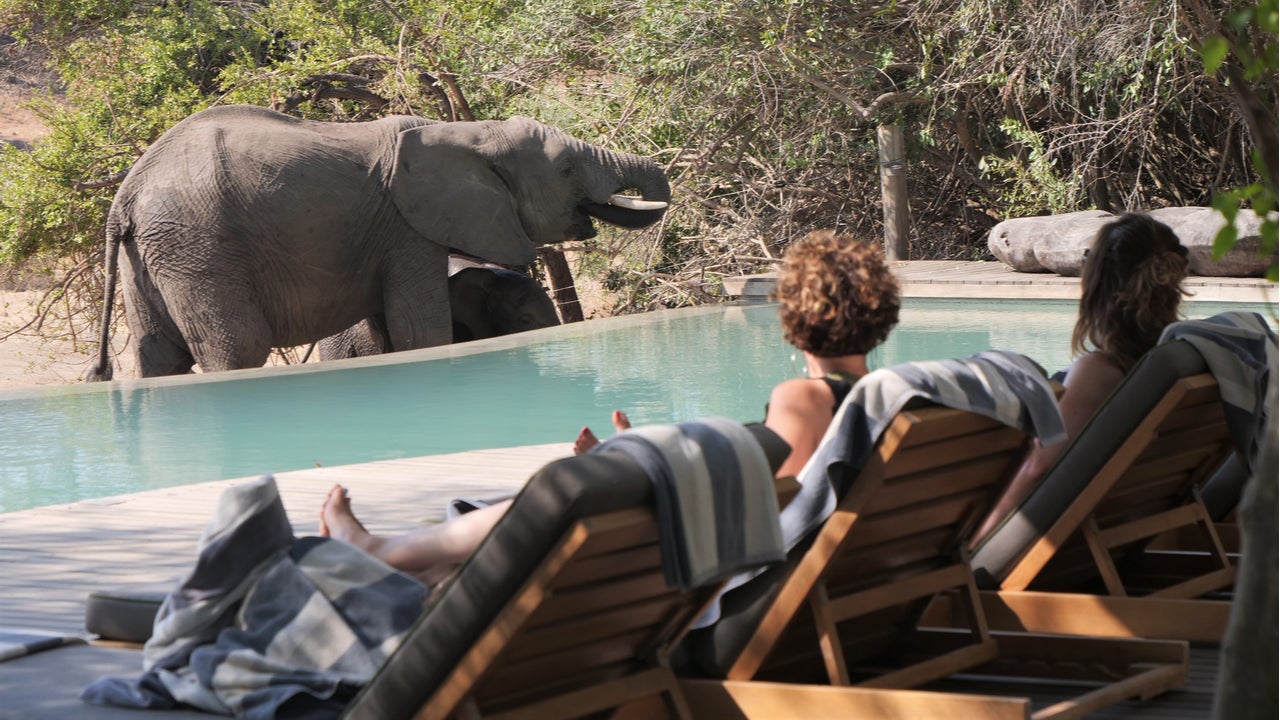 Hospitality leads as Hotel Management lists the top five terms tweeted on lodgings in November 2020, based on data from GlobalData's Influencer Platform. The top tweeted terms are the trending industry discussions happening on Twitter by key individuals (influencers) as tracked by the platform.
1. Hospitality – 202 mentions
Measures to curb Covid-19 infection spread in the hospitality industry, how the industry is responding to the pandemic crisis and gradual recovery for the sector after the pandemic were some popular topics discussed in November. According to an article shared by LODGING Magazine, the official publication of the American Hotel & Lodging Association (AHLA), the spread of coronavirus infection can be prevented by following certain steps. The measures to follow to curb the spread of Covid-19 is removing non-essential amenities in hotels, supplying self-sanitising stands at entrances, lifts and guestrooms, and allotting slots for housekeeping staff to regularly disinfect touchpoints in the hotel. The most important tool to prevent infection is imparting good training to guest room attendants, the article highlighted.
Further, Are Morch, a social marketing coach, shared an article about how luxury travel and hospitality sectors are responding to the ongoing pandemic crisis. Firstly, hotels worldwide are extremely particular about Covid-19 prevention as it could permanently damage their reputation. The focus is more on local travel rather than overseas travel since it is safer and economical considering the current situation. The luxury travel enthusiasts are vacationing at secluded destinations and travellers are also opting for alternative urban destinations to avoid contracting the virus, the article noted.
Hospitality also trended in discussions shared by Today's Hotelier, a monthly magazine for hoteliers, about the slow path to recovery for the hospitality industry in the aftermath of the pandemic. Travelling in US is projected to plunge by 45% in 2020, despite spending projected to recover to 7% of last year's levels. The tourism industry is projected to bounce back next year, but the growth will be slow as the pandemic is far from over and lockdowns and travel restrictions could be reimposed by governments, the article highlighted.
The key to effective infection prevention in hospitality https://t.co/0q5enF8SWQ #hotels pic.twitter.com/UW15U9dTtS

— LODGING Magazine (@LodgingMagazine) November 2, 2020

How well do you

really

know your competitors?

Access the most comprehensive Company Profiles on the market, powered by GlobalData. Save hours of research. Gain competitive edge.

Company Profile – free sample

Thank you!

Your download email will arrive shortly

Not ready to buy yet? Download a free sample

We are confident about the unique quality of our Company Profiles. However, we want you to make the most beneficial decision for your business, so we offer a free sample that you can download by submitting the below form

By GlobalData
2. Travel – 139 mentions
Marriott's business improving despite Covid-19 travel restrictions, Covid-19 impacting Thanksgiving travel and Sabre expecting Google to help it overcome the coronavirus crisis were some widely discussed topics during the previous month. According to an article shared by Matt Long, a travel writer, multinational hospitality company Marriott International reported that its net income in the third quarter stood at $100m, despite Covid-19 related travel restrictions across the globe. The company's business is improving at a slow pace, after it was badly hit by the ongoing pandemic although the Q3 income is still lower compared to the $387m net income it registered in Q3 2019, the article highlighted.
Richard Burns, an internet provider for the hospitality industry, shared an article about the expected decline in travelling among Americans during the Thanksgiving holiday in the light of Covid-19 outbreak and huge rates of unemployment. The travel during the holiday season is expected to drop by 10% as government officials are urging people to stay indoors to avoid contracting the disease. The total number of travellers during Thanksgiving is expected to be lower than the numbers projected in mid-October, the article noted.
Other discussions surrounding travel included US-based travel tech firm Sabre depending on Google to bail it out from the coronavirus pandemic crisis, according to an article shared by Dennis Schaal, an online travel trend vetter. The company's revenue in Q3 stood at $278m, as it registered a net loss of $312m, predominantly due to pandemic induced costs. Sabre is pinning its hopes on its ten-year contract with Google Cloud, which was announced in January 2020, to help it weather the financial storm. Once the company migrates to Google's new platform, it is expected to help save $75m in incremental savings per year, the article highlighted.
Marriott Reveals Q3 Results, CEO Believes 'Travel Will Rebound Quickly' https://t.co/9aRlAycqji via @TravelPulse

— Matt Long (@LandLopers) November 10, 2020
3. Covid-19 – 77 mentions
Covid-19 pandemic's impact on the US hotel industry, hospitality workforce resuming activity amid Covid-19 and Disney slashing thousands of jobs due to the pandemic were popularly discussed in November 2020. According to an article shared by Hospitality Trends, a hotel and hospitality news provider, US hotel industry performed slightly better in terms of numbers in Q3, compared with the previous quarter, however, it is way behind compared to 2019. The gross operating performance per available room (GOPPAR) of US hotels in Q3 was still 110% lower from the same period last year, proving that the industry still has a long way to go before the sector recovers to pre-Covid-19 levels. The US is still the only country to record a positive GOPPAR since the onset of the pandemic, even as 10% of American hotels shuttered at some point during the pandemic, the article highlighted.
Further, Hotel Business, an online magazine, shared an article about the guidelines to be followed by the hospitality industry to welcome employees returning to work during the pandemic. The industry needs to revise its sick time policies and establish clear policies that should be strictly followed by the employees. The wearing of masks and frequent washing of hands at workplace needs to be made mandatory for the employees. The hotels should also ensure that they have enough space to accommodate social distancing and symptom screening protocols should be followed by employees on a daily basis before entering work premises. Complying with these guidelines will create a safe environment for employees and guests during pandemic, the article noted.
Another discussion related to Covid-19 was shared by Eric Hertha, a hospitality finance professional, about entertainment conglomerate Disney's plan to reduce its workforce by 32,000 due to the coronavirus pandemic. Disney cannot reopen until Orange County in California, where it is located, is placed at a lowest-risk level for Covid-19, as per the State guidelines, the article highlighted.
Global Hotel Profit Improves in Q3, But Still Languishing – By David Eisen: Hotels globally performed better in the third quarter, but the improvement proved to be only less bad, as COVID-19 continues to roil the world. https://t.co/RJJgyep2bD pic.twitter.com/HmkeezJVH7

— Hospitality Trends (@hoteltrends) November 9, 2020
4. Cruise – 66 mentions
US Centers for Disease Control and Prevention (CDC) recommendation against cruise travel, cruise liner calling for volunteers and a cruise ship coming to the aid of mariner were some widely discussed topics last month. Johnny Jet, a travel influencer, shared an article about US CDC advising people not to take cruises and placing cruise ship travel in the highest possible risk category of spreading coronavirus infections. Earlier, the government agency gave a go-ahead for cruises to resume services after they were suspended in March due to Covid-19 outbreak. With the resurgence of Covid-19 cases throughout the US, the CDC has upgraded travel risk for cruises including river cruises to level 4. The companies seeking to resume commercial passenger operations need to undergo CDC tests for evaluation of protocols, the article highlighted.
Frommer's, a travel guidebook series, shared an article about cruise line Royal Caribbean inviting volunteers to test its latest anti-Covid-19 protocols and systems. The company needs to comply with CDC guidelines before restarting services and it is the first cruise line to call for volunteers for its Volunteer of the Seas programme. The commencement of test sailings and their duration is not yet disclosed, even as the cruise industry is working out ways to restart services without any hassles, the article noted.
Cruise was also discussed in an article shared by TravelPulse, a travel industry news portal, about Carnival Cruise Line's ship Carnival Ecstasy rescuing an injured mariner at sea. The ship was docked in the Bahamas when it received a Mayday call from a yacht, as a crew member was severely wounded. The ship's medical team reached the yacht and treated the mariner. The operations of Carnival Ecstasy are currently suspended due to reduced crew members and no onboard guests, the article highlighted.
CDC Recommends Avoiding Cruise Ship Travel, Upgrades COVID-19 Infection Risk to Highest Levelhttps://t.co/lHUOzuqerF

— JohnnyJet (@JohnnyJet) November 24, 2020
5. Resort – 61 mentions
Two resorts in Bahamas resuming services, South Carolina resort hosting first-of-its-kind concert and Covid-19 forcing consumers to avoid resorts, were some popularly discussed topics in the month of November. According to an article shared by The Points Guy, a travel expert, the Bahamas restarted tourism last month after it was closed due to Covid-19 pandemic. The nation is reopening the Atlantis Paradise Island and Baha Mara, two high-profile resorts, for the holiday season. Travellers planning a vacation in the island nation need to follow Covid-19 protocols and guidelines to avoid virus spread, though they can expect smaller crowds this holiday season, the article highlighted.
Further, LODGING Magazine, shared an article about DoubleTree Resort in Myrtle Beach hosting a concert in partnership with ReVibe Wellness Retreat by complying with CDC's social distancing rules. The vertical concert is the first-of-its-kind to be held in South Carolina. The novel experience offered guests the choice to enjoy live music performances from their hotel rooms and balconies. The event was held for two days at the resort and ended on the night of Halloween, the article noted.
Another discussion surrounding resort was shared by Richard Burns about more than 80% of people in US staying away from hotels, resorts and casinos during the pandemic for fear of contracting coronavirus infection. A survey finding said that more than 90% of the people are particular about Covid-19 safety policies being implemented by facilities they visit. Virtually all the people surveyed said that they would prefer a hotel, which has a mobile application, providing the option of contactless check-in, reservation and concierge services, the article highlighted.
The Bahamas is reopening its two highest-profile resorts: Here's what to expect https://t.co/dV0ACRrsKd

— The Points Guy (@thepointsguy) November 27, 2020