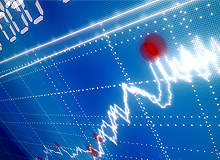 Statistics show that 2010 was a year of recovery for the hotel sector across Europe, with occupancy, ADR and revPAR all looking up. Despite this, the recession continued to be felt, and while some areas experienced a strong year, others struggled and pipeline growth declined across the continent.
With investor confidence beginning to return and transactional activity expected to grow in 2011, there are signs that the industry's fortunes will continue to improve over the next 12 months, but what are the obstacles in the way?
According to recent research by STR Global, the European recovery is gaining momentum. Latest figures show that, combined with a modest rise of 1.2 in the supply of rooms available for the year to September 2010, Europe experienced year-on-year improvements in occupancy, average daily rate and revPAR. In addition, demand across the region has risen each month since December 2009, resulting in a 6.8% increase year-to-date.
"There are signs that the hotel industry's fortunes will improve over the next 12 months."
"2010 was a year of recovery," says Konstanze Auernheimer, director of marketing and research at STR Global. "It was much better compared with a weak 2009, although we have yet to see growth."
Mark Wynne Smith, CEO for Europe, Middle East and Africa at Jones Lang LaSalle Hotels, agrees. "In 2010, occupancy recovered, in some markets to pre-crisis levels," he says. "If you look across the spectrum in revPAR terms there are only five or six cities showing negative performance in 2010 over 2009. This was the year that normal service was resumed, with travel patterns that were familiar in 2005 and 2006."
Slow pipeline
The recovery continues to be bumpy, with continued pipeline decline on a worldwide scale. In November, global real estate specialist Lodging Econometrics (LE) revised its forecast for new openings in 2011 and 2012 to reflect the downward trend. LE now expects 562 hotels to open in 2011, shrinking to 515 in 2012.
The number of new hotels for 2010 was also adjusted down to 698 new openings, of which 519 opened their doors between the first and third quarters of the year.
"The pipeline peaked in the second quarter of 2008, and it has been in moderate decline since then, although not as precipitously," says Patrick Ford, president of LE. "We are still not at the bottom yet, and we expect the decline to continue throughout 2011 and 2012, particularly in light of the current debt problems." 
In pipeline terms, some areas have fared better than others throughout 2010. "China and India have continued to do well, with growing pipelines," continues Ford. "China in particular has experienced two peaks. The first occurred before the 2008 Olympic Games and was followed by a fall-off, before a moderate resurgence."
South America has also been strong, albeit at a proportionately smaller growth rate. "Most countries in this region have experienced less recession, so they are bouncing back faster. It's a very positive story," he adds.
Likewise, the US experienced a noticeable improvement for new project announcements in the third quarter of 2010, while in the Middle East some new hotels took longer than expected. "Many of these projects are large and iconic, and because of debt problems, have taken far longer to build than in normal times," says Ford. "There were lots of new properties opening in 2010, but these were hotels that had been in the pipeline for a considerable length of time. The pipeline growth is not moving forward."
Mixed fortunes for European hotel sector
Across Europe, STR Global research shows that, in rolling revPAR terms, Prague experienced a 44% decline in September from its peak in January 2008, while Bratislava was down 53% from April 2008. Dublin struggled, with a decrease of 35% from January 2008, while in July London witnessed its best month since 1999. Performance in Oslo dropped by 15% from August 2008, while Copenhagen was down 18% from September 2008.
"In the Middle East some new hotels took longer than expected."
In other regions, Athens was down by 23%, Madrid down by 27% and Lisbon down by 19% from October, May and March 2008 respectively. By contrast, Berlin shows a decline of just 2% from October 2008, and Paris remained strong, with an 8% drop from 2008. "London has been very strong in 2010, but other markets haven't quite made it yet," says Auernheimer. "However, we expect these areas to pick up and we are optimistic about 2011."
Investor confidence is beginning to return, says Wynne Smith: "It is certainly growing for the main markets, such as London and Paris, while on the next tier, Rome, Barcelona and Milan are slightly more brittle. Investors are focused on safe locations and core assets. If you look at secondary markets, however, the number of buyers reduces considerably."
Indeed, Jones Lang LaSalle's Investment Outlook 2011 predicts that global hotel transaction volumes will increase by a further 30-40% in 2011, reaching $28bn-$30bn. The report anticipates that REITs, institutional investors, private and high net-worth investors will increase in numbers over the next 12 months. Jones Lang LaSalle also reports that funding remains a challenge, particularly in markets that relied on leverage in the run-up to the global recession, including the UK, US, Ireland, Japan and Spain. New lending is expected to remain limited for some time.
"Funding is still in short supply for new construction, and for assets with a lot of capital expenditure, which will affect the trading pattern going forward," says Wynne Smith. "However, the outlook has changed dramatically."
Sellers are becoming more realistic about pricing, although not without some reluctance. "Pricing across the buyer pool is similar, and as a consequence it is harder for sellers to disagree that they aren't getting market value," says Wynne Smith. "However, there is more liquidity in the market – upwards of $6bn, which is a huge percentage increase over last year."
New hotel developments for 2011
"Cutbacks will result in investors focusing on the bigger picture."
Ford expects new development to remain muted in 2011. "Across Europe, the debt crisis needs to be managed, economies must get back into shape and interest rates need to be more attractive," he says. "There are three factors that drive development: the outward perspective of what the economy will look like, the forward perspective of operating statistics and the availability of lending. These areas are likely to remain soft for a while."
Ford also thinks cutbacks will result in investors focusing on the bigger picture over the coming years: "People will become willing to take on more difficulties in the short term in order to preserve the long term. This will cause economies to slow and stall, and will prolong recovery."
He expects transactions to rise, as it becomes less expensive to buy property than develop it. "If you are an institutional borrower, you have the ability to take on debt at a record low," he adds. "There is a tremendous amount of cash available on the sidelines and we expect there will be an increase in the number of hotels for sale."
Wynne Smith thinks that, although the outlook is positive, there are still a number of hurdles that need to be overcome before the industry can fully recover.
"Looking forward, there is a lot more opportunity for yield management and the patterns are recognisable," he says.
"Occupancy is coming back and there will be a small opportunity to push rate at an appropriate point. However, in investment terms, the big issue is what the banks will do with the large numbers of hotels they control. If a lot come onto the market at the same time, there won't be enough debt to absorb it. This is an area we'll be watching carefully."