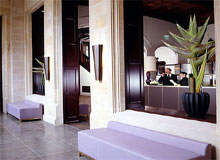 Email has become second nature for modern consumers – nearly 90% of us feel compelled to check our email several times a day. No wonder marketers enthuse about its potential to reach out to and build relationships with customers.
According to MarketingProfs.com, 80% of hotel companies have flirted with email marketing. Some find it works very effectively, driving both website visits and incremental reservations. Others have less success, and in some cases have even managed to alienate existing clients. So why are some successful but not others, and how do you get it right?
When analysing unsuccessful email marketing campaigns, there are two common shortcomings: most tend to be unimaginative in format, taking the form of a simple promotional offer, and most are mass-mailings, essentially delivering the same message to every recipient.
The challenge with sending purely promotional emails is that the recipients are already drowning in a sea of spam – unsolicited emails trying to sell something or other. Thus promotional emails from hotels tend to get lost in this glut of messages and are simply ignored. To stand out from the crowd, you need to focus on four key issues: relevance, personalisation, timeliness and permission.
STAYING ON MESSAGE
It goes without saying that the content of your marketing email must be sales-oriented and contain high-quality visuals that will grab the recipient. However, even then you have less than ten seconds to make an impression. To ensure visibility, you have to make sure that the message content is relevant to its recipient. Hotels have a major advantage in this regard, in that we know quite a lot about our guests – both from what they tell us and what we can observe from their behaviour and spending patterns.
Many hotels maintain guest histories that track the preferences of frequent guests, or run loyalty programmes that also collect useful guest preference data. To make messages relevant, this data can be used to personalise the email by targeting different people with different messages based on their likes and dislikes. This can be based on an activity, a destination, a special date or anything else that is important to the recipient.
To ensure visibility, you have to make sure that the message content is relevant to its recipient.
In effect, you are trying to build up a more personal relationship with the recipient by only sending emails that interest and intrigue them. Taking the time to do so will greatly increase the number of emails read, the percentage of customers who click through and the resulting sales. However, the key is to ensure relevance each and every time. Even one off-topic message can do irreparable damage to the customer relationship.
MAIL TARGETS
There is also the question of who to send the emails to. It is relatively easy to purchase or rent massive lists of addresses and, with the marginal cost of sending emails, very cheap to send out messages to thousands of potential customers. However, as we have seen, such a strategy is unlikely to be successful due to its lack of relevance to the recipient.
Higher click-through and conversion rates can be achieved by more precisely targeting smaller numbers of recipients – those who have given you permission to market to them.
Another problem is that few companies collect guest email addresses and get permission to remain in touch after their visit. You should take every opportunity to acquire this valuable piece of data. If a reservation is made online, it goes without saying that email addresses must be collected. Even when the reservation is made by telephone, the hotel should offer to send confirmation via email.
Addresses should be verified on the guest registration card and staff trained to collect missing data. And loyalty programmes, competitions and newsletters all represent additional opportunities to expand your pool of valid addresses.
However, marketing to your existing guests can only get you so far. Most hotels would like to expand their portfolio of potential customers, so how can you stick to these principles while at the same time getting your offers to more people? One useful technique is asking your existing customers to pass the message along to other people they think might be interested. Used properly, this allows your message to reach a very attractive audience – people with the same characteristics as your existing customers. Give this audience a reason to opt in and reassure them that their data will not be misused, and your email marketing database will grow rapidly.
RECORDED DELIVERY
Another common problem is how to create and send the messages themselves. Using personal email clients such as Outlook or Eudora invariably ends in disaster. Dedicated email marketing tools – available on a pay-per-use or monthly basis – greatly simplify the process. Such tools also usually manage your database of email addresses.
For any email campaign, there will always be a proportion of messages that are undeliverable. Reasons for this vary – sometimes a recipient's mailbox will be full (a 'soft bounce') or the address may be incorrect (a 'hard bounce'). Handling such errors manually is both time consuming and frustrating.
Addresses should be verified on the guest registration card and staff trained to collect missing data.
Email marketing tools, on the other hand, will automatically resend messages to the soft bounces after an appropriate delay and mark the hard bounces as inaccurate so that messages are not sent to that address in future. Such tools automatically handle requests to unsubscribe and usually provide valuable metrics measuring the percentages of emails sent, received and opened, as well as who clicked through to the website and who purchased. This allows the online marketer to quickly compare the results of different campaigns and establish what works with their unique customer base and what doesn't.
MESSAGE RECEIVED
E-marketing is clearly a hot topic, particularly among hotels striving to break the stranglehold of online intermediaries and drive business directly. However, most are focusing their spending on the web, particularly search engine optimisation and paid search.
Email marketing offers a valuable alternative – one that is cost effective and can produce rapid, reliable results. Relevance, personalisation, timeliness and permission are the keys to success, and hotels must leverage their in-depth understanding of the customer to develop and deliver effective campaigns.