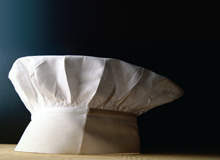 Arriving on Park Lane in the wake of considerable media attention, Alain Ducasse at the Dorchester will open in October. The only chef to have three Michelin stars in three cities, Ducasse's arrival in London marks his first venture in the UK and is another coup for the Dorchester – Ducasse already has a restaurant at the Hotel Plaza Athénée in Paris, part of the Dorchester Collection.
The other option for hotelliers is to keep the restaurant in-house. One might imagine that big-name chefs would not want to be restricted by the management demands of a hotel owner, but Andrew Turner cannot wait to take over at the helm of The Landau, the new restaurant at London grande dame, The Langham.
The Dorchester general manager Christopher Cowdray is looking forward to the opening of Alain Ducasse at the Dorchester and has no qualms about outsourcing his restaurant. "Alain Ducasse runs incredible restaurants and we wanted to create a destination in its own right," he says.
"We are investing in a new type of dining."
"A Ducasse restaurant benefits the hotel because people come here to go to the restaurant and it makes us more of a destination." The relationship between Alain Ducasse and the Dorchester is at its core pure business. The Dorchester has no influence over Alain Ducasse. "It's like dealing with an artist," says Cowdray. "You don't tell an artist how to paint a picture. This is a Ducasse restaurant. There's no point going after a big name to open a restaurant and then telling them they can't run it."
However, Cowdray does stress the importance of integrating the hotel's staff with the restaurant's. The Dorchester and the new restaurant will both follow Dorchester house rules in terms of service standards.
THE RIGHT RELATIONSHIP
According to Cowdray, outsourcing a restaurant requires considerable diplomacy. "It's all about how you set yourself up at the beginning," he says. "You need a clearly defined strategy of how it will work."
Cowdray looks to the success the Dorchester has had with China Tang. 'We have an excellent relationship with David Tang," he says, "which is based on trust and cohesion between the two partners. If you get the right people to work with, the hotel benefits, but there has to be a relationship.
"If you look at Locatelli at the Churchill, I don't see any value as far as the hotel is concerned. However, if you take Gordon Ramsay at Claridges, the value that brings to a hotel is significant."
KEEPING IT IN-HOUSE
On the other side of London's West End, the opening of the Langham's new restaurant, The Landau, has been one of the best-kept secrets in the capital. Due to open in the same month as Alain Ducasse at the Dorchester, The Landau is a gourmet in-house restaurant run by British chef Andrew Turner, and designed by David Collins of Claridges and Wolseley fame.
The 100-seat restaurant is the centrepiece of an extraordinary redevelopment due to be completed in 2009, and is intended to propel the Langham, the original grand hotel, into London's top five. The hotel's owners, Langham Hotels International, want The Landau to be a top destination restaurant sitting alongside the capital's big players such as Gordon Ramsay at Claridges and, once it's opened, Alain Ducasse at the Dorchester.
Unusually for a hotel looking to create a destination restaurant, the Langham's managing director Duncan Palmer has decided not to franchise out the restaurant to a big name chef from the celebrity pantheon, but instead to retain control and operate The Landau as an integral part of the hotel.
It's a challenge that Palmer and Andrew Turner, the head chef he appointed a few months ago, are relishing. "I'm like a child waiting for Christmas," says Turner of the upcoming opening.
FINE DINING BEATS CELEBRITY CHEFS
Turner might not be as well known as Ramsay or Ducasse but is no less qualified to take on the challenge. He most recently attained a three-star rosette standard for The Latymer restaurant at Pennyhill Park Hotel & Spa in the UK, and was previously at '1880' at the Bentley Kempinski, London, which won a Remy's Award with Hardens as one of the top ten restaurants in the capital.
"It's all about the food," Turner tells me as we follow Palmer around the building site at the Langham, which in less than two months will be a fully functioning gourmet restaurant. "We are investing in a new type of dining," says Palmer. Given his desire to explore new horizons, it is perhaps no coincidence that a 'landau' was originally the name of the front horse-rider who gave direction to a carriage.
"There's no point going after a big name to open a restaurant and then telling them they can't run it."
While restaurants like Gordon Ramsay at Claridges certainly attract headlines, the Landau is going for a different approach, providing equally good food but in a less intimidating, more approachable environment, without the celebrity fug.
"There is an opportunity and a market for a hotel restaurant that is done extremely well but is not necessarily a Gordon Ramsay-type restaurant," he tells me, showing me The Landau's kitchen taking shape – an impressive space of gleaming white tiles surrounding a skeleton of chrome work surfaces. "I want to provide a platform for the right chefs and the right team."
Palmer did not entertain any possibility about outsourcing the restaurant for a simple reason: integration. "We wanted the restaurant to be an integral part of the Langham," he says. "This provides a little bit more flexibility and consistency of service throughout the hotel." Furthermore, he says, "if you start to charge out the rental spaces to top restaurants, you don't take a lot of money from the square-metre point of view."
The Landau is very much a Langham project, but Palmer does not believe that the set-up will restrict his new head chef. "I am not putting Andrew into a square box" he states. "He is going to be able to do things along the way but there is a certain style of food that we need to put on the plate to satisfy a market."
Undoubtedly Turner has a big job ahead of him, but the Langham is providing him with an extensive support system that perhaps would not have been available if he had been brought in as an outside party. However, he knows what is expected of him.
"My brief has been to carry on with the grazing concept that I had at 1837 and 1880 but also, from my hotel experience. You have to remember that there are people who don't want fine dining all the time. A plate of smoked salmon can live alongside a saddle of langoustine with truffles." This contrasts with many other top restaurants, which only offer gourmet cuisine.
The Landau wants to reduce destination dining to its essentials. "It's specifically looking at British products, British provenance and a British chef obviously," says Turner. "That can be something very simple and very attractive and be up there with the best of them. I want to compete with Alain Ducasse."
THE DUCASSE EFFECT
Alain Ducasse's name seems to be cropping up everywhere. He opened a restaurant at the Starwood St Regis Hotel in New York in March 2007. "Alain Ducasse is also part of what we want to do," says Colin Bennett, Starwood Hotels & Resorts' area manager – England, who is also the current chairman of the group's food and beverage council. With food and beverage options producing up to 50% of total revenue, restaurants are big business, and outsourcing is becoming central to the Starwood group's plans, particularly in city centres.
"We are putting together a portfolio that GMS and F&B directors can look at if they would like a third party for these operations," says Bennett. However whether you are looking to outsource to a big name like Alain Ducasse or to a mass chain, Bennett has a word of warning.
"Examine what is right for each hotel," he says. "What is good for London might not be good for Edinburgh. London is easier than somewhere provincial. Here you can put a name or a brand in and people will respond."
"The customer is also looking for something different, that is, a destination separate to the hotel."
For Bennett, outsourcing is perfect when you have a hotel restaurant that is not doing well. "If you can get a deal where you get a rental to the bottom line and the outsourced restaurant makes money then you are in a 'win-win' situation," he says adding that guests are developing a strong appetite for franchised restaurants, which are increasingly providing a point of differentiation among hotel groups.
"The customer is also looking for something different, that is, a destination separate to the hotel." Starwood is currently looking at new concepts, for example, with noodle chain Wagamama.
Take the two-and-a-half hour train journey from London to Paris by Eurostar and head to Le Meurice on Rue de Rivoli. Here at the Restaurant Le Meurice and Le Jardin d'Hiver, Yannick Alleno added his third Michelin star earlier this year.
At the heart of the hotel in the kitchens working on all cylinders, Alleno sighs when asked about outsourced hotels. "This is a top hotel, we are a top restaurant," he says. "The restaurant has to be synonymous with the hotel colour and have its own identity. I continue to work, which means I create."