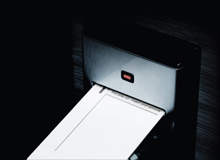 Advanced technology has changed the face of the hospitality industry, not least with the emergence of internet marketing and powerful online intermediaries. Whether in marketing, property management, bookings, information services or in-room entertainment, the tide of technology development gathers pace.
With so many technologies available, the emerging issue is complexity, prompting innovation to centre increasingly on integration, as well as adding new functionality. Hospitality lags behind other sectors in terms of technology investment, but this may change as integration adds value and improves efficiency. If hotels are willing to invest in technology, there are many new systems that could provide rich rewards.
WEB-BASED MARKETING
Marketing is a key technology focus where the emphasis is on simplicity. A new range of hotel applications from Open Hospitality, for instance, integrates online brand management, search engine optimisation, e-marketing and online revenue conversion strategies into a single dashboard. Open Online aims to improve management, tracking and reporting. Its real-time customised booking platform, for instance, manages user data, online transaction fulfilment and customer loyalty programmes.
Swisscom's new premium service, Room 2.0, leverages the potential of Web 2.0, which uses the internet as a platform for collaboration and hosted services. Room 2.0's sophisticated communication services enable business travellers to collaborate and share data in real time. Rich local information helps travellers explore, and customised services help them prepare for their onward journey.
"Room 2.0 is the first step towards new and innovative technology," says Leo Brand, Swisscom's CEO of hospitality services. "It is now used in 300 locations. Some of the information is available elsewhere on the internet, but we make it more accessible and provide services that are relevant to the guest. The idea is to make things simple."
The next evolutionary stage, Room 3.0, is already in development, and is expected in 2008. It will integrate all internet protocol (IP)-enabled in-room devices, from laptops to IPTV sets, and will deliver internet content through the television.
INTERNET-BASED SERVICES
IPTV will be a key in-room technology. Targeted by developers including Microsoft, the humble TV will leverage the IP network not only to provide entertainment services, but also to act as a control hub for the entire room.
Guests will be able to access music, online gaming, billing information and heating and lighting controls through the TV set. Properties such as the Hotel 1000 in Seattle have begun enhancing IPTV services alongside voice-over-IP (VOIP) phones.
Behind the systems that are visible to guests lies the technology that does the hard work and here, too, innovation is rife. Galileo Online Travel, a new agent booking engine, is an example of a simplified online self-booking tool with an easy-to-use interface. Also, Pegasus Solutions has overhauled its hospitality technology platform with the launch of its CRS offering, RezView NG, which brings together data from CRS, PMS and online tools, to reduce complexity and improve data
management.
Another Microsoft technology that could transform business and conference guests' experience is Surface, a revolutionary guest interaction technology already deployed in Starwood's Sheraton Hotels. Surface turns a tabletop into a dynamic, interactive interface that allows users to manipulate digital content with their fingers. It provides a simple, intuitive and data-rich tool to improve collaboration.
At Sheraton hotels the technology will form part of the new lobby service, enabling guests to easily browse and listen to music, send digital photographs, download books and order food and drinks.
BACK-OFFICE BENEFITS
Energy efficiency boosts brand image and, more importantly, cuts running costs. Evolve Energy, an energy management and property control systems developer, is among those targeting the hospitality sector, offering integrated systems to monitor energy use. By helping hotels to identify energy-saving opportunities, replace old infrastructure and manage energy consumption along the entire value chain, the company claims that energy cost savings of up to two-thirds are possible.
IT complexity is largely due to problems with communication and data sharing between systems. Standalone applications limit the value of data generated in a hotel, so a growing trend is to integrate back-office systems. Improved data-sharing can add significant value to guest services.
Using technologies such as Microsoft's Information Hub, hotels can reduce data duplication and limit the number of custom interfaces required to link specific systems by intelligently routing data and managing the business processes the hotel has defined.
CRM STILL EVOLVING
Customer relationship management (CRM) systems demonstrate the value of data integration. Already invaluable, their capability continues to expand. New systems allow data gathered in one property's locally maintained CRM system to be shared throughout a hotel chain.
The goal is to boost brand loyalty by making check-in simpler and quicker, without the need to ask guests for the same information every time. The data, including room preferences and transaction histories, enables properties to better prepare for each guest.
"The current crop of new technology can dramatically improve any hotel's business proposition."
Electronic point of sale (EPOS) technology in hotel bars and restaurants provides vital data for guest transaction histories, and makers are focusing on improving integration with CRM and other systems. Developers such as Aloha and Posera, however, are also adding richer functionality.
Data from EPOS systems enable applications such as Aloha's Stock Control, which automates the ordering of food and beverages to ensure supplies are always available and helps to control variable operating costs. Posera's Maitre'D also generates data trails that allow management to closely monitor transactions and staff performance.
RFID REVOLUTION
Many technology developers are exploring radio frequency identification (RFID) applications. Hotels in Paris and Madrid are currently piloting Sonata, Swisscom's task-tracking and internal communication tool.
"RFID for recognising guests and payment services is becoming popular," says Swisscom's Brand. "It can help networking for conferences or help people to find each other easily." RFID is popular for enabling guests to locate themselves and their companions within the hotel, but also supports self-service technology, contactless access control and cashless payment.
PREVENTATIVE MEDICINE
Given the growing reliance of the hospitality sector on sophisticated, integrated technologies, the failure of any system poses greater risks. Developers are consequently trying to give their technologies an immune system.
Microsoft System Center Operations Manager, for instance, enables constant systems monitoring, from core systems to handheld devices. If a potential problem is detected, the IT team is immediately alerted, significantly reducing disruption by cutting downtime for crucial systems.
There will be challenges in the future, notably the growing demands on network bandwidth, but the current crop of new technology can dramatically improve any hotel's business proposition.