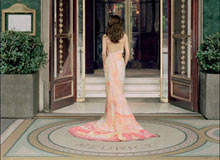 The European hospitality market is about to get interesting. After a number of healthy years, Mark Wynne Smith, European CEO of Jones Lang LaSalle Hotels, foresees the market experiencing a lot more divergence in 2008, with the results felt especially in the UK.
"We haven't had [that divergence] for a couple of years, but what we are expecting is that the pace of growth in the UK is going to slow down," he says. Elsewhere may be more insulated from trouble. "Generally, because the trading performance of the majority of European capitals is quite some way behind the UK in terms of recent growth, we don't see any likelihood of growth slowing in some other places."
For Wynne Smith, Paris, like Spanish and German cities, is not expected to have many problems. Central Europe, on the other hand, he describes as 'patchy'. "I think whereas before we could draw a nice graph where everything went in the same direction," he says, "we are actually going to see that performance in certain cities will significantly outstrip others, which is going to make for a more interesting life!"
One region which should do well, Wynne Smith argues, is the Low Countries, although he expects the real stars in 2008 to be further east. "I suppose the Benelux countries are looking very good at the moment, partly because there is not a lot of new supply coming through in those cities," he says.
"However, one city to single out, which has always been a bad performer, is Warsaw. It has continuously been at the bottom of the pile, but the market has turned very rapidly there. I think they have got the opportunity to show the biggest percentage growth behind Moscow, which is still the strongest growing market by far in the region."
BUDGET SECTOR LEAST AFFECTED
Budget travel should enjoy a good 2008, argues Wynne Smith, even amid rising interest rates in the UK. "I think that is the one sector [in the UK] that is least likely to be affected by what is going on at the moment. In all likelihood, it could benefit as people's spending power reduces slightly.
"BRIC visitors fall mainly into the budget sector."
"As interest rates go up, the tendency is to trade down, so I think in terms of numbers of trips there will be a slight reduction, but I think the budget sector is going to be a beneficiary of this," he explains. "I think across the rest of Europe, everything looks to be fine in terms of budget performance."
The mid-market four-star segment, across the rest of Europe looks comfortable, and Wynne Smith is confident about growth prospects, but things could be trickier in the top end of the market in the UK. "You have always got to de-couple London from the rest of the country," he says, "but in the provincial UK, the pace of growth is slowing."
BRIC GROWTH AND MID-MARKET SQUEEZE
Wynne Smith has spoken before about a growing source of new visitors to Europe from Brazil, Russia, India and China – the 'BRIC' countries. "I see this trend continuing," he says. "Everything is from a relatively small base but clearly if economic growth carries on at the same speed in those countries, then you will get more visitors."
The BRIC visitors do not tend to have the spending power of most Europeans and fall mainly into the budget sector – which is therefore mostly likely to benefit from their increased numbers.
"On the five-star side, there are an increasing number of high net-worth individuals in the world who will continue to visit," says Wynne Smith. "It's the bit in the middle that doesn't necessarily benefit from that growth."
CORPORATE MOVEMENTS
More investment from the BRIC countries should follow their growing interest in travelling to Europe, believes Wynne Smith, but for the moment they are unlikely to be the heaviest investors.
"We expect to see the top Chinese and Indian groups starting to buy in Europe but we don't see that happening for 12 months," he says. "There are an increasing number of people who want to talk about it, but nobody's jumping yet."
The Middle East, on the other hand, is set to produce more and more investment, but in a subtly different way to what has gone before. "The Middle East market is firmly back," he says.
"They are a highly educated group of people – whereas 20 years ago they were just buying hotels for pure joy of ownership, they are now buying very firmly for an economic return as well. In the top five-star segment, they are not frightened about taking big bets on assets in terms of major restructuring and investment."
Interest from around the world reflects a stable, healthy hospitality market, Wynne Smith argues, but that does not mean a few waves are not being created. "For the last five years people have been talking about consolidation in the public hotel market amongst the larger groups," he says.
"I have to say that Blackstone's move on Hilton [the Blackstone Group has recently acquired Hilton Hotels] is very likely to be the thing that kicks it off. You can see it in the share price of a number of the other public operators jumping very rapidly in expectation of that."
What this means for the industry as a whole is unclear. "There will be activity in the corporate market but whether the industry is actually going to be better for it is a different question" he says. "If you get this polarisation of a few large brands in very few hands, the tendency will be for emerging boutiques to have a bigger place in the market than they would otherwise."
This uncertainty will be reflected in how the market develops over the next 12 to 18 months. "I think it is quite difficult in terms of percentages to sustain growth, and everybody tends to get a little carried away when you get double-figure growth coming through and start projecting on that basis," says Wynne Smith.
"Hotels have grown over the last 20 years at an income level over and above inflation. It has often been pretty close to inflation rather than massively above. I think our view is that life is going to be fine but in terms of getting these fantastic percentage growths – that will be a lot harder to do."
So what can investors and businesses do about it? "Probably not a lot until the demand effectively increases to a level whereby you can really push rates," responds Wynne Smith.
OVER THE HORIZON
"Hotels have grown over the last 20 years at an income level over and above inflation."
Looking further into the future, Wynne Smith can see changes in the way hospitality groups do business. "On the marketing side, the groups are starting to get far more aggressive in their internet marketing – we have still got the Expedias and others who have a major share of the market," he says. "But I think what we are likely to see is that [groups] will continue to hold their own industry as opposed to having it out with these guys.
"Similarly in buildings, hotels haven't really moved with the times in terms of what you have in your home and what you have in a hotel," he adds. "There is a big downward step, but I do expect there will be a significant change in the investment that goes into the sound and entertainment available in rooms. That is bound to happen."
For now though, the word from Mark Wynne Smith is that the industry in Europe is about to move out of its comfort zone. How businesses fare may be down to where they are located geographically or in terms of market sector, but the year ahead looks set to present opportunities as well as threats. If Wynne Smith is right about that, he is certainly also right to say that life in the hotel business is about to get interesting.