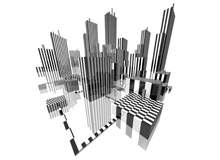 With the world's economy still in the grip of recession and the IMF predicting a sluggish recovery at best, 2009 has been a challenging year for the hotel industry. Leisure guests are trading down and a dramatic drop in corporate travel has had a big impact.
Recent research by Euromonitor International predicted that the hotel sector would shrink by 3.6% during 2009, while figures released by STR Global revealed that in June, occupancy in Europe was down 7.3% on the previous year, with some markets reporting a RevPAR drop of more than 40%.
Conditions are tough, so it is no surprise that many hotel companies are implementing new strategies and initiatives in order to retain market share.
Steven Taylor, senior director, digital, loyalty and partner marketing at Starwood Hotels and Resorts, says that the downturn has resulted in guests becoming more careful with their money. "Consumers are waiting longer to make bookings in order to take advantage of perceived last-minute deals," he explains.
"In the corporate sector, some clients are trading down from say, St Regis to Le Méridien due to a change in their travel policy. On the leisure side the trading down is more related to the fact that regular guests of our luxury brands are staying perhaps for three nights instead of five."
Starwood's customers are also more conservative when it comes to ancillary spending. "Some guests are ordering mid-range wines or having two courses instead of three," continues Taylor.
"People are still spending but they are cautious."
"Walk into any of these hotels and you will sense that it's the work of passionate and creative individuals."
According to Claus Sendlinger, founder and CEO at lifestyle brand Design Hotels, smaller independents can take advantage of the trend for trading down. "I spoke to an American travel agent recently and he told me that his business clients were no longer booking five-star chain hotels because big luxury brands on their expenses made them look imprudent in these times. To avoid this, they go to high-end properties in the boutique sector, which is great for us because we are winning new clients."
New deals
Hotels in Europe are now pulling out all the stops in order to maintain booking figures. "This year we have heavily promoted value-added offers such as Linger Longer, where guests booking three nights get the fourth night free," says Taylor.
"All industries that rely on discretionary spend are having to fine tune their customer relationship management, to make effective use of reduced marketing budgets and to make sure that what we are going out to market with is competitive and attractive."
Apo Demirtas, chief sales and marketing officer at Jumeirah Group, thinks that guests now have a greater understanding of choice and value and, while enticing them through the door may be vital for success, impressing them enough to ensure repeat bookings is equally important. "A lot of first-time guests stay with Jumeirah because the value of our offers is persuasive, but what brings them back is experiencing this value based on our service, quality, recognition and amenities," he says.
Developing guest loyalty is also becoming a key concern for hotel groups. "Loyalty becomes even more important in declining markets," says Starwood's Taylor.
"Initiatives such as SPG, our award-winning loyalty programme, can influence booking behaviour strongly but, to achieve genuine loyalty, we must continue to recognise guests consistently across the stay cycle." Starwood is also focusing on digital marketing.
"Engagement used to be in person at a travel agency or over the phone," he continues. "This moved online, in front of your PC, but over the next two years, it will move to the palm of your hand."
The company is now marketing through mobile devices such as iPhone and BlackBerry, and social networking sites including Twitter and Facebook.
All in the name
Building brand identity remains an important focal point for Jumeirah in the coming months. "Advertising, on and offline, is a key component of our marketing plan," says Demirtas. "Our advertising mix keeps evolving to reflect the different requirements of our growth and international expansion. Finding the right balance between traditional and non-traditional marketing activities depends on the guests we are targeting and how they prefer to interact."
"Loyalty becomes even more important in declining markets."
Demirtas hopes this approach will help with the group's ambitious expansion plan, which includes 60 hotels to be open, under construction or in development by 2012.
For Sendlinger, the individual style and atmosphere of each Design Hotels member helps the brand compete with large-scale hospitality companies.
"Each member hotel and guest experience is one of a kind, with factors like personalisation, recognition, self-education and sustainability at the forefront," he considers. "Walk into any of these hotels and you will sense that it's the work of passionate and creative individuals and not the product of a corporation with an operational manual."
Sendlinger recently launched the "Made by Originals" campaign, which highlights the creative minds and processes behind each hotel.
In contrast, Taylor thinks Starwood's extensive sales and marketing platform provides the company's 1,000 hotels with a big benefit in the present climate. "We are not reliant on one market or one business segment, and this puts us in a strong position," he explains.
"However, there is no room for complacency and it is our responsibility to ensure that the marketing platforms we have access to work effectively for every one of our hotels. Competition is strong and with many operators heavily discounting we need to continue to be creative, focus on service and offer value so we retain loyal guests, increase market share and are ready to take advantage of the upswing when it comes."