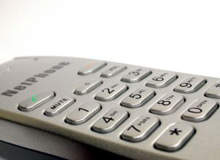 It is becoming increasingly clear that technology has the potential to deliver tangible benefits to the hospitality industry in the form of lower costs, improved revenue and guest retention, as well as efficiencies in property management. However, until now operators have been slow to implement new technology while vendors have not fully developed products for the market.
"The theory is fine, but clients often shy away in favour of short-term savings, so they don't recoup the benefits."
Carson Booth, VP of IT for Starwood EMEA, David Baudrez, sales business development manager for real estate and hospitality sectors at Cisco Systems, and John Geaney, business development manager for HP, discuss the prospects of bridging this gap. All agree that the hospitality sector has been slow to invest in new technology.
Baudrez: "Everyone in the industry agrees that the hospitality market is lagging behind in terms of technology adoption. One of the biggest themes at the moment is convergence. Applications like voice-over-IP are seen as new, hot topics in this industry, but it is not new for most other industries. Cisco has been selling VoIP to other industries for years."
Geaney: "That is our experience as well. There are a lot of lofty goals, but there are many factors holding back investment. Post-9/11, investment in the sector dried up. There was very little for three years. Stakeholders now feel an overdue need to invest. They have old infrastructure, but they want to know how to replace it painlessly."
COMPLEX PROBLEM
How well do you
really

know your competitors?

Access the most comprehensive Company Profiles on the market, powered by GlobalData. Save hours of research. Gain competitive edge.
Company Profile – free sample
Thank you!
Your download email will arrive shortly
Not ready to buy yet? Download a free sample
We are confident about the unique quality of our Company Profiles. However, we want you to make the most beneficial decision for your business, so we offer a free sample that you can download by submitting the below form
By GlobalData
The experts also agree that the complex variety of businesses within the hospitality industry is slowing down progress. In such an environment, standard solutions do not fit easily.
Baudrez: "There is a fragmented market, certainly in Europe, with smaller groups of hotels and also independent operators, which may not even have an IT person. Cisco and HP are trying to raise awareness of the benefits of IP infrastructure or productivity, loyalty and guest retention."
Geaney: "The diversity of ownership models complicates matters, but the industry is still ripe for investment. The traditional hotel business model is a barrier, as many hotels don't own their technology – it is provided by someone else, probably on a revenue-sharing basis – so hotels have different infrastructures for different vendors. Now we are seeing the start of a move towards a more converged, horizontal approach."
Raising awareness of the capabilities that can be derived from using converged networks, based on IP, is key to vendors making successful inroads into the hospitality market.
Baudrez: "If you ask a hotelier about his scope for technology investment, he will say central reservation system [CRS], property management system [PMS] and customer relationship management [CRM] and point of sale [POS] systems. That's it.
"The rest is outsourced. As a vendor, along with HP as a vendor and integrator, Cisco is pushing to converge data traffic on the same network. Hotels want to regain infrastructure control for multiple applications. But the big question they face is whether to continue as they are or to invest in an entirely new infrastructure."
However, some hotel operators, including Starwood, seem to have understood the advantages of IP networks and have decided to adopt this new infrastructure.
Booth: "We are keen to adopt new technology. We want to converge Starwood into more of a lifestyle company, and we want to make guests feel that they belong. We must understand what we are aiming to deliver and we need the technology to meet those demands, now and in the future."
Baudrez: "IP infrastructure is at the foundation of a forward-looking IT strategy. It provides the first layer of connectivity for in-room or in-building technologies."
MAKING THE MOVE TO IP
Investment is held back by fear of the disruption to business that change may bring. However, the panellists' consensus is that a long-term migration strategy will pay dividends. This will require a shift in mindset within the hotel industry, which is usually preoccupied with near-term goals.
Geaney: "We can do some things relatively easily, but other elements of convergence take more time and effort. Hotels must decide on an IP-based strategy, delivered over time, and select elements that are compatible. The theory is fine, but clients often shy away in favour of short-term savings, so they don't recoup the benefits. It is a conservative sector.
"IP infrastructure is at the foundation of a forward-looking IT strategy. It provides the first layer of connectivity for in-room or in-building technologies."
"There is a failure to make the connection between the marketing function and the benefits of the technology available. There are opportunities in CRM and loyalty applications where IP networks can help."
Baudrez: "I agree. What is lacking is a strong strategy on IT, which is overcome by short-term cost gains and tactical acquisitions. You need to have a long-term strategy, so you have to address the lack of communication between IT and marketing executives."
Starwood, currently in an aggressive cycle of development, has taken that step and is learning how to optimise its IP investment in stages, with Cisco and HP as partners.
Booth: "We've learned how not to do it. A property in Krakow was our first IP site and it helped us in subsequent projects to get nearer to 100% convergence. We won't deploy traditional telecommunication systems any more. It will all be IP."
GROWING PRESSURE TO INVEST
So far, the leaders in the adoption of IP networks have been luxury brands, which may have a greater margin and therefore more funds to invest in developing the full capabilities of IP networks. They provide an example, which vendors urge the rest of the industry to follow. Starwood feels more cautious.
Geaney: "Hotels pursuing a best-in-class strategy are the exception. Core technology infrastructure comes behind beds and baths in the list of priorities. Comfort remains the main criterion for hoteliers, but I am a road warrior myself and I need easy access to broadband, so for me IP core infrastructure should be the next priority."
Booth: "From the operations side, we must be careful when we talk to vendors. We want technology, but we don't want it to be intrusive. Guests come because they want to be comfortable. We want the right set of IT tools, but we don't want technology for its own sake."
Nevertheless, the move to IP networks by hotels in all market sectors is likely to accelerate as issues such as rising energy costs have a greater impact on costs.
Baudrez: "Energy management is a big topic in the industry – definitely a top priority."
Geaney: "We are pursuing sophisticated solutions for energy management. For most businesses energy costs have risen 40% in the last 12 months. One customer in the Middle East has seen energy costs rise 120% in ten months. This is changing the economics of investing in new technology for the hospitality sector.
"IP infrastructure could help knock 20% off energy bills. It is core to addressing a big pain point for hotels. There is a strong appetite for energy management applications and the easiest way is to base these applications on an IP core. Then you need data normalisation from all systems so they can share information. And then you can do things you couldn't do before.
"If energy management doesn't stimulate investment in IP infrastructure, then we're really in trouble; it is a panic – a tidal wave."
Once applications can communicate over an IP network, many can be used to implement an energy management strategy. Heating, air conditioning and lighting, for instance, could be controlled centrally to minimise power usage.
ONE MIGRATION, MANY OPPORTUNITIES
Once this infrastructure is in place many other key applications can be enhanced by central management. For instance, IP can support security applications such as intruder detection and emergency response. Also, in-room technology can be enhanced significantly.
"We don't know what will come down the IP cable in the future. We need that technology to meet demands now and in the future."
Geaney: "Video surveillance can also be deployed through IP. If you have multiple properties this can be managed centrally, so you can always have an expert team on the job. Also, doorlocks can now be a part of the IP telephony system."
Booth: "For new builds the energy management systems on their own were cost prohibitive, as they needed a cable in every room. Now, the same IP cable can be used for many different applications. As we leverage the IP environment we can build separate applications into existing networks, such as IP cameras."
Baudrez: "I did a survey recently to find hotels' top desired technologies, and after the PMS, CRS, CRM and PoS systems, they want security, communications, building management systems and next-generation guest entertainment. So, these are the applications that Cisco is targeting.
"Hotels want to replicate the home-away-from-home environment as much as possible. The home is now a high-tech environment, and hotels are playing catch-up. Cisco can provide 100MB/s on wireless at an attractive price at any point in the hotel to accommodate video, gaming, data, IP telephony and many other applications, including those to come in the future."
Booth: "I agree that the fundamental technology deployed in hotels is now an IP cable in every room. We don't know what will come down that cable in the future. We need that technology to meet demands now and in the future.
"We spend more on technology for high-end brands, but the usage is more at the low end. The middle and low-end brands need that technology more. We don't want to get it wrong, so we remain healthily sceptical. Nevertheless, IP will become the DNA of our properties."
For hotels looking to reap the many benefits offered by IT, it seems a long-term strategy based on IP is the way forward.