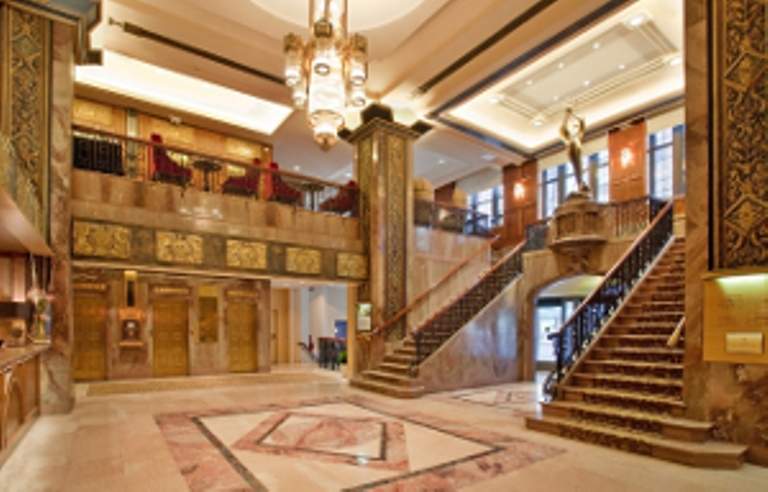 American Realty Capital Hospitality Trust (ARC Hospitality) completed the acquisition of ten hotels from Summit Hotel Properties for $150.1m.
The new development marked the purchase of the first ten of 26 hotels the company is planning to acquire from Summit for a total purchase price of $347.4m.
ARC Hospitality CEO Jonathan P Mehlman said: "This transaction shows that we are continuing to execute our focused strategy of acquiring market leading select service hotels with strong brands and durable cash flows.
InterContinental Hotels Group (IHG) opened InterContinental Chennai Mahabalipuram Resort in Chennai, the second hotel under the company's luxury portfolio in India.
The first resort, InterContinental Mumbai Marine Drive, is located in Mumbai, Maharashtra, India.
IHG South West Asia head Shantha de Silva said: "Chennai is a city that boasts the perfect mix of diversity and culture with a glossy layer of cosmopolitan glamour.
"Whether for a leisure break, an intimate wedding or a romantic getaway, our newest property in Chennai will offer unrivalled facilities and access to many cultural opportunities of one of the country's biggest cities."
art'otel signed a hotel management agreement with Battersea Power Station Development Company (BPSDC) to open a new luxury lifestyle hotel in 2019.
art'otel London Battersea Power Station will be developed by Battersea Power Station and managed by art'otel's parent firm PPHE Hotel Group.
PPHE Hotel Group president Boris Ivesha said: "The Battersea Power Station Development will transform London's skyline creating a new destination and hub for local communities, visitors and residents.
"As a company we take pride in opening hotels, restaurants and bars in areas which are embarking on new urban and community journeys and the Battersea Power Station project is a spectacular example of this."
Arbor Lodging Partners acquired the 217-room full-service hotel and events venue, Hotel Phillips, in downtown Kansas City, Missouri, US.
Hotel Phillips, which was expected to undergo a significant renovation, will be managed by NVN Hotels, an affiliate of Arbor.
Arbor Lodging Partners CEO Vamsi Bonthala said: "We are launching our renovation of this beautiful historic hotel immediately, to deliver a guest experience that takes advantage of all amenities its downtown location has to offer, and contributes to the revival of the heart of Kansas City."
Starwood Hotels & Resorts Worldwide opened Sheraton Jakarta Gandaria City Hotel, expanding its presence in Indonesia with its second hotel.
The opening of the hotel was part of the brand's goal to add more than 150 new hotels worldwide by 2020.
Sheraton Hotels & Resorts global brand leader Dave Marr said: "Jakarta has established itself as a thriving destination for travellers, and we are excited to respond to this rising demand by opening our second Sheraton hotel in this bustling city.
"Sheraton is diligently focused on growing the brand worldwide, with a goal to add at least 150 hotels by 2020, and opening in primary urban destinations such as Jakarta further solidifies Sheraton as a global hotel leader."
Four Seasons Hotels and Resorts opened its hotel in Colombia, Four Seasons Hotel Casa Medina Bogota, after completing a multi-million dollar restoration and refurbishment.
Renovated by architect Milena Vargas, the hotel offers 62 rooms and suites that feature bright stained glass windows depicting songbirds, the company stated.
Four Seasons Hotel Casa Medina Bogota general manager Luis Argote said: "It's an incredible day for Bogota as we welcome guests back to Casa Medina.
"Colombia is attracting a new generation of cultural explorers, and now Four Seasons sets a new standard in luxury hospitality with the first of two hotels in Bogota."
Caesars Palace Las Vegas in the US was set to invest $75m to renovate its Roman Tower as part of an ongoing brand transformation of the resort.
After completing the renovation, the Roman Tower will be renamed as Julius Tower.
Caesars Palace regional president Gary Selesner said: "Caesars Palace has a well-earned reputation for providing guests with impressive accommodations, unmatched culinary offerings, and the best in gaming and entertainment."
The Ritz-Carlton Hotel re-opened the Nile Ritz-Carlton luxury hotel on the shores of the Nile in Cairo, Egypt.
The re-opened 331-room offers ultramodern amenities, including a spectacular Olympic-size pool, meeting rooms, ballrooms and business facilities.
The Ritz-Carlton president and COO Herve Humler said: "Visitors over the centuries have been drawn by its ever-evolving mix of history, trade and culture, which continues to draw adventurists, as well as families and business travellers to this vibrant city.
"With millennial travelers seeking luxury as part of their travel experience, the Nile Ritz-Carlton Cairo marries this 'bucket-list' city with world-class services. This has not only made Cairo more appealing but has also given us the opportunity to raise our first Ritz-Carlton flag on the banks of the Nile."