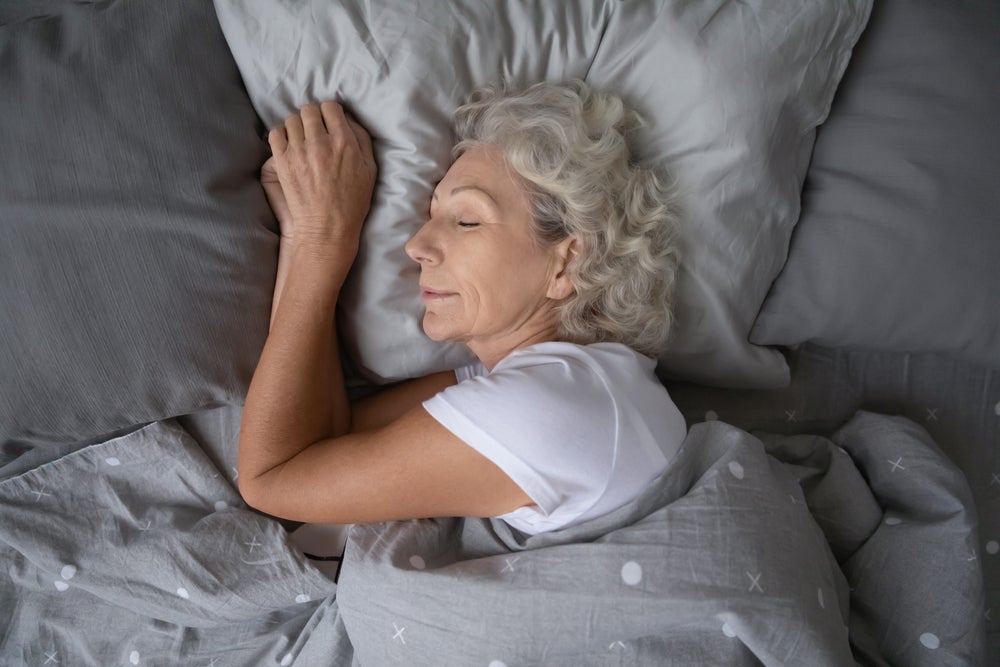 In a world that's always on the move, it seems people are searching for answers to one of life's most basic needs—sleep. According to data released by Google Trends data last week, more individuals than ever before are turning to the internet to unravel the mysteries of slumber.
From bedtime routines to sleep positions and the perpetual question, "Why am I so tired all the time?"—a query that peaked in June—the digital realm is becoming a go-to resource for sleep-related information, according to reports by CNBC.
For many, restorative sleep remains elusive, prompting an intriguing trend in the hospitality industry—sleep tourism. Hotels and wellness resorts are redefining the travel experience by offering innovative solutions to help travellers achieve the perfect night's sleep.
These programmes go beyond the realm of plush bedding and blackout curtains, prioritising sleep as a central aspect of their guests' stay.
Dream destinations for quality sleep
Zedwell Hotel, London: minimalist escape
Located in the heart of London, Zedwell Hotels offers two minimalist havens where guests can escape the distractions of modern life. These rooms are intentionally devoid of televisions, telephones and even windows, creating a clutter-free environment conducive to relaxation.
With a design focused on natural oak and ambient lighting, Zedwell provides sound insulation and purified air for a tranquil night's sleep.
Six Senses Laamu, Maldives: holistic sleep wellness
Sleep-deprived travellers can embark on a transformative journey at Six Senses Laamu in the Maldives. Their sleep wellness programme, spanning three to ten days, includes comprehensive features such as sleep tracking, wellness screenings, spa treatments, meditation, breathwork exercises and personalised nutritional advice.
Guests gain access to the Timeshifter app to combat jet lag effectively. Similar sleep packages are available at select Six Senses resorts worldwide, ensuring sleep excellence for travellers globally.
Park Hyatt, New York: smart bed revolution
In the bustling metropolis of New York, Park Hyatt presents its "Sleep Suites," equipped with Bryte's cutting-edge "Balance" smart beds. These innovative mattresses employ soundscapes and subtle motion to gently lull guests into a deep slumber.
Upon waking, the bed gradually adjusts over 15 minutes to ensure a peaceful rise. Inside the mattress, AI cushions adapt to body movements, alleviating pressure in real-time. Guests also enjoy the benefits of a diffuser, soothing essential oil blend and an assortment of sleep-related books.
The Cadogan, London: personalised sleep concierge
Partnering with sleep specialist and hypnotherapist Malminder Gill, The Cadogan Hotel introduces a "Sleep Concierge" service designed to optimise sleep quality.
This service includes a meditation recording by Gill, a pillow menu, a weighted blanket, a bedtime tea blend and a scented pillow mist. For those seeking extra assistance, guests can book in-room sleep sessions with Gill, ensuring a restful night's sleep in the heart of London.
Carillon Miami Wellness Resort, Miami: tech-forward sleep solutions
Nestled on Miami Beach, the Carillon Miami Wellness Resort embraces a tech-forward approach to sleep wellness. Through vibration and sound therapy, the resort offers an essential power nap experience that caters even to the busiest of minds.
Alongside Bryte Balance mattresses, guests can indulge in hypnosis, saltwater bath therapies with 800 pounds of Epsom salt and the futuristic "Somadome" meditation pod, combining colour and sound for a rejuvenating experience.
SHA Wellness Clinic, Alicante, Spain: medical-grade sleep care
Guests at the SHA Wellness Clinic in Alicante, Spain, have the opportunity to partake in a comprehensive "Sleep Medicine" programme under the guidance of sleep medicine specialist Dr Vicente Mera.
This programme includes a sleep consultation, night-time polygraph, continuous positive airway pressure (CPAP) study and tests measuring various sleep and daytime indicators.
Each guest receives a personalised wellness plan, stress management sessions and hydrotherapy, all aimed at promoting deep and restorative sleep.
In an increasingly sleep-deprived world, these innovative offerings from hotels and wellness resorts around the globe are striving to ensure that travellers can wake up refreshed, revitalised and ready to seize the day.