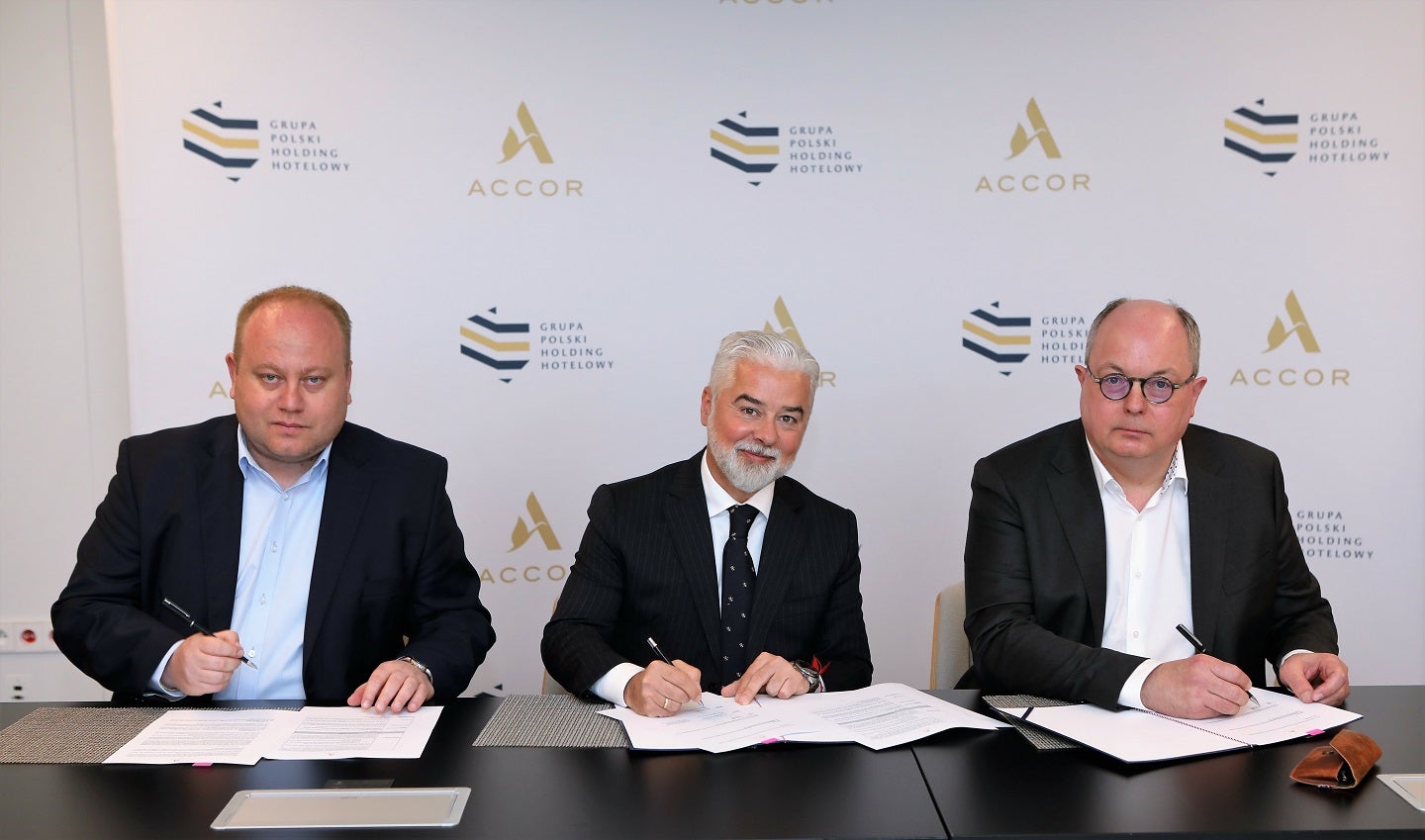 French hospitality company Accor has teamed up with Poland-based hotel group Polski Holdinng Hotelowy PHH) Group to establish their first joint venture.
Under the agreement, the PHH Group-operated Interferie Hotel Medical Spa Świnoujście will start operating under the Mövenpick brand, which is owned by Accor, from next year.  
Upon opening, the property will feature 308 guest rooms with a restaurant, a brewery, a café and a spa and wellness area. It will additionally boast a conference centre, comprising seven rooms with a total area of 740m².
Mountain resorts in Karpacz and Zakopane are set to open for guests in addition to the urban properties in Wrocław and Poznań.
Accor Poland development director Jacek Stasikowski said: "We are happy to partner up with such a thriving group as Polski Holding Hotelowy. We are proud that Polski Holding Hotelowy has chosen our Mövenpick brand for its prestigious facility in Świnoujście."
"We appreciate our partner's commitment to the development of the hotel industry in Poland and believe that our agreement will strengthen the domestic position of both of our groups.
PHH Group's current portfolio includes over 50 properties with almost 6,000 rooms.
Polski Holding Hotelowy Board president Gheorghe Marian Cristescu said: "As a leisure hotel in a fashionable destination, Mövenpick in Świnoujście will be a great addition to our collection. German guests are one of our main segments in that destination, so we can benefit from Accor's very strong and well-established position in this market.
"We are convinced that cooperation with such a powerful player will secure a bright future for our facility and further increase the quality of our hotel services by allowing us to welcome guests at the standard of a famous and increasingly popular premium brand."