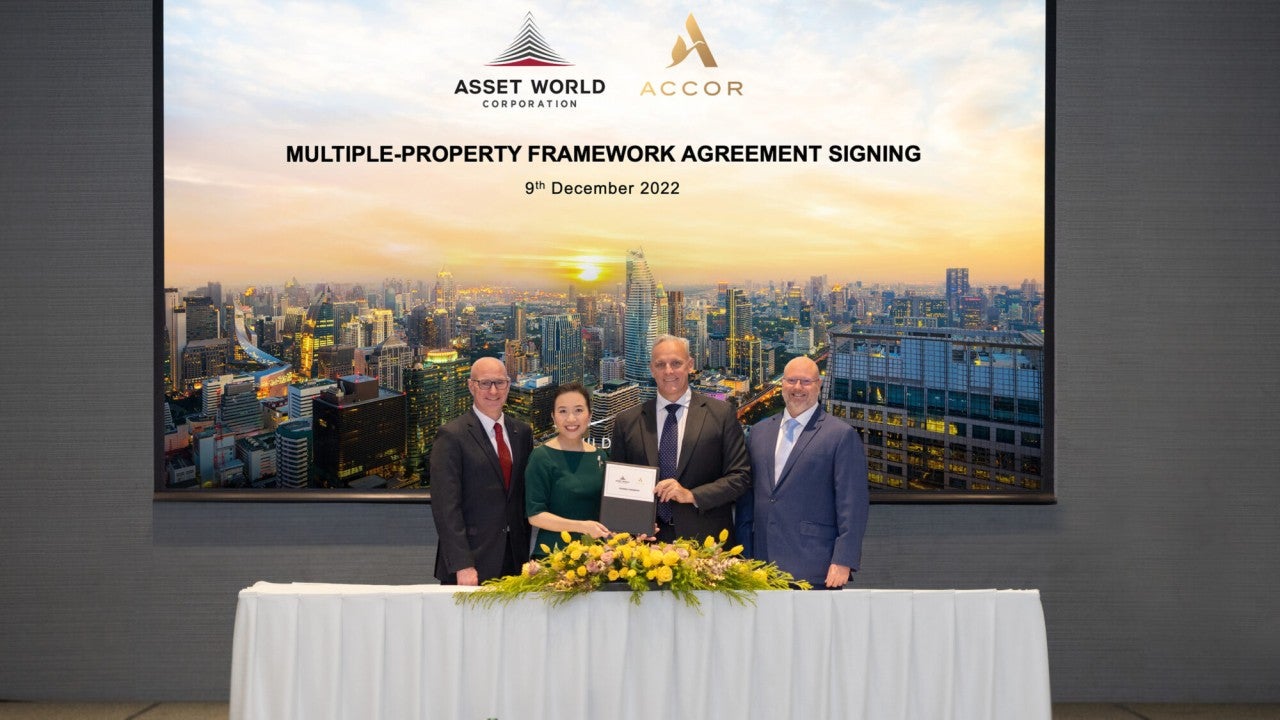 Accor has signed the first multiple-property framework agreement with lifestyle real-estate group Asset World Corporation (AWC) to expand its presence in Thailand.
As part of the agreement, Accor and AWC will develop hotel with more than 1,000 room keys under Accor's various luxury and lifestyle brands across the country.
The agreement highlights Accor's continued rapid expansion across Thailand and will strengthen the country's real estate and tourism industries.
Accor Southeast Asia, Japan & South Korea chief executive officer Garth Simmons said: "We're delighted to be entering into this partnership with Asset World Corporation, and I believe that Accor's expertise and strength within the hospitality sector will complement AWC's leadership position within the lifestyle real estate business in Thailand.
"We look forward to bringing some of the world's most renowned hotel brands to Thailand with this milestone partnership."
For AWC, the first strategic partnership will expand its portfolio in strategic locations across Thailand.
AWC chief executive officer and president Wallapa Traisorat said: "The collaboration to develop a number of a world-class hotels will mark the beginning of more exciting projects in the future to support the growth of the Thai tourism industry while pursuing AWC's mission of Building a Better Future".
Currently, Accor operates a network of 373 hotels in Southeast Asia, Japan and South Korea, including 83 hotels under 11 brands in Thailand.
The company has 20 hotels under development in Thailand.
Last week, Accor opened ibis Styles Ambassador Incheon Airport, a 360-room new ibis Styles property in South Korean city Incheon.