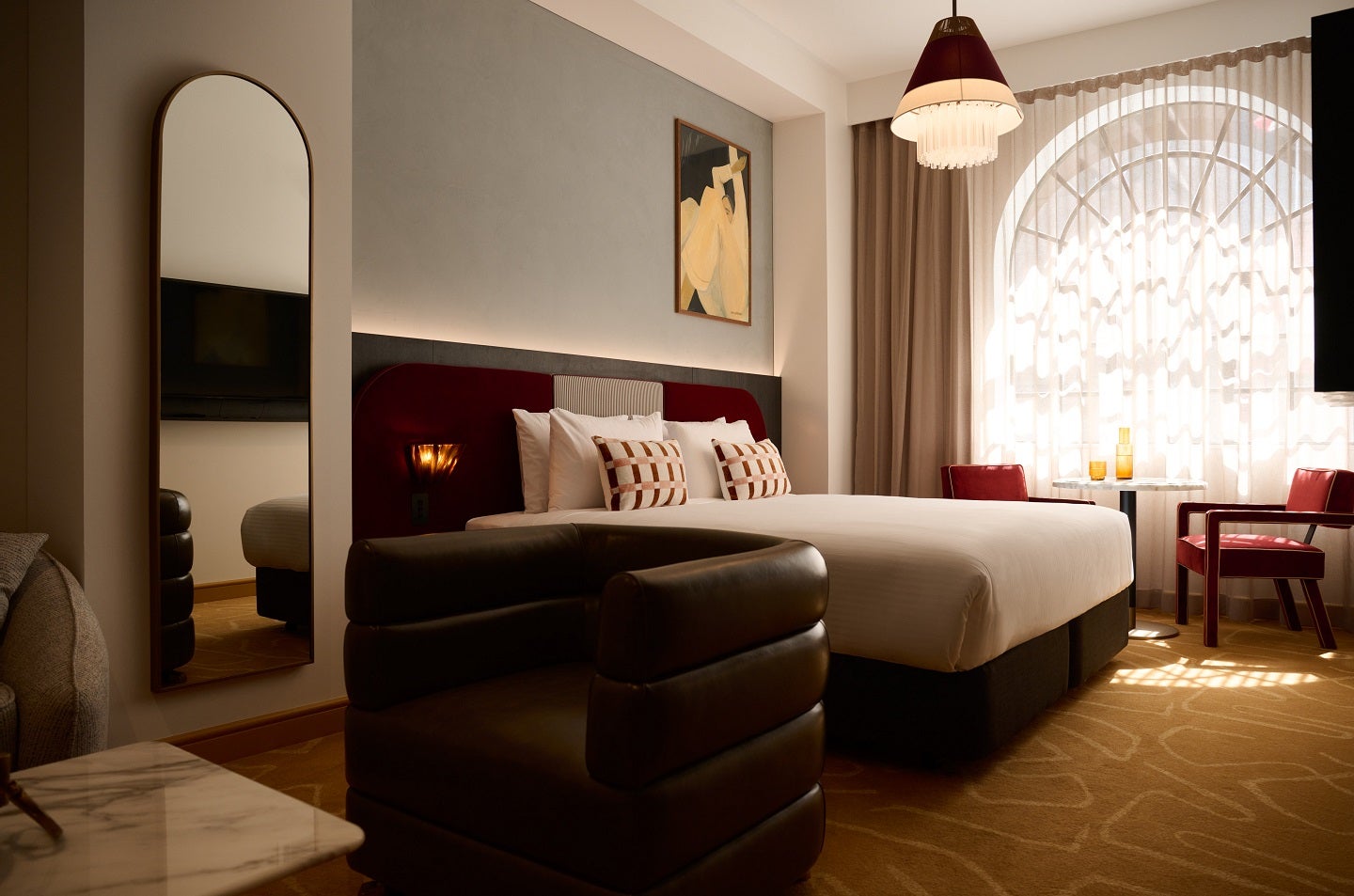 French hospitality company Accor has announced the opening of the 82-key boutique property, Hotel Morris Sydney, under its Handwritten Collection in Sydney, Australia.
Set to launch on 14 June, the property will be the first Handwritten Collection hotel in Sydney and will feature 82 guest rooms, including six ensuites.
The Sydney hotel opened its doors in 1929 and remained the country's tallest hotel for 34 years.
A restored heritage property, Hotel Morris is located in the centre of the city on Pitt Street, close to Central Station, Capital Theatre and World Square.
This privately owned property will be managed by Accor. The new Handwritten Collection hotels are said to be design-led properties.
Bar Morris is the hotel's 40-seat art deco-influenced wine bar. Australian heroes, Italian drops and a selection of natural wines highlight the wine list.
Its design includes rich red tones contrasting with reflective brass and tiling finishes.
The marble bar has a feminine peach tone. Velvet textures for the banquet and booth seats, leather-clad walls, tile and natural wood flooring are among the design elements.
Accor further elaborated on the hotel's design elements of the property, stating that: "The Australiana-influenced rooms have exuberant golden mustard tones and Jarrah wood accents which add warmth.
"Custom furniture, the use of Calacatta and blue Roma marble, brass detailing and bold amber onyx stone finishes provide a sense of opulence and reference the rich detailing of the exterior of the building and Bar Morris."