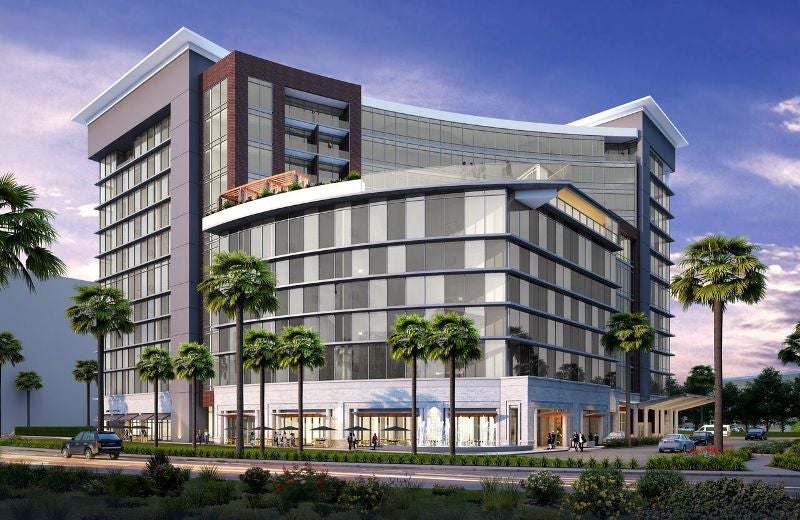 Diversified casino-entertainment company Caesars Entertainment has unveiled plans to open its first non-gaming hotel, Caesars Republic Scottsdale, in the US.
The opening marks Caesars Entertainment's initiative to expand its brands and loyalty network via its licensing strategy.
HCW Development will build the new four-star hotel, which will be situated near the luxury retail destination Scottsdale Fashion Square.
Aimbridge Hospitality will operate Caesars Republic Scottsdale, which will feature an 11 storey glass structure and 266 rooms.
Caesars Entertainment president and CEO Mark Frissora said: "Caesars Republic Scottsdale represents the introduction of a new world-class brand and further progress on our strategy to expand our non-gaming business into premier destinations.
"This project will be our first non-gaming asset in the US and demonstrates the global strength of the Caesars brand."
According to Caesars Entertainment, the new hotel's interior will feature improved textures and strong architecture, juxtaposing soft curves and bold accents in the lobby.
A bar will be placed on the first floor and outdoor seating arrangements will be made on the patio to view the Camelback Mountain.
The hotel will also feature a restaurant and coffee shop. It will also have a combination of kings, double queens, one and two-bedroom suites, as well as a bridal suite, and five luxury entertainment suites.
There will be five breakout rooms on the second floor of Caesars Republic Scottsdale to host up to 40 people each. The rooms can be opened for events to accommodate up to 200 people.
The executive board room on the second floor will be designed to seat 16 people on a permanent table.
In addition, Caesars Republic Scottsdale will include a 7,000ft² column-free ballroom with 34ft sliding glass doors, rooftop pool and bar, and other features.
Last year, Caesars Entertainment announced plans to open a non-gaming Caesars Palace resort at the coast of Puerto Los Cabos in Mexico.