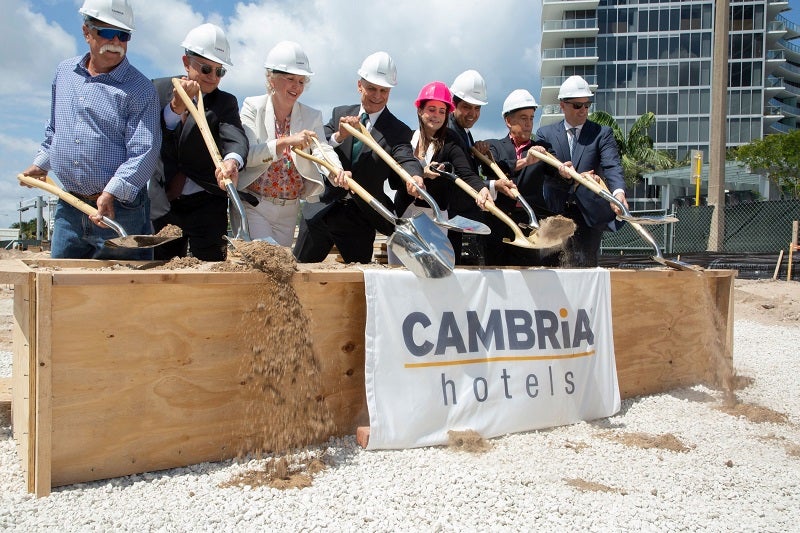 Cambria Hotels, a brand franchised by Choice Hotels International , has initiated construction works on the Cambria Hotel Fort Lauderdale Beach, which is being developed by Hotel Motel .
To be located at 2231 N Ocean Boulevard, the 104-room Cambria Hotel Fort Lauderdale Beach hotel will be opened in 2020.
It will be Cambria Hotels' second property in the city, joining the Cambria Hotel Fort Lauderdale Airport South & Cruise Port.
Choice Hotels upscale brands senior vice-president Janis Cannon said: "The Cambria Hotel Fort Lauderdale Beach will allow guests to take advantage of everything that makes the city a bustling destination year-round.
"With more than 10 million leisure and business travel visitors annually, Fort Lauderdale is the perfect market to welcome a second Cambria hotel, our sought-after upscale brand."
The Cambria Hotel Fort Lauderdale Beach will feature amenities including onsite dining featuring freshly prepared food, local craft beer on tap, wine, speciality cocktails, multi-function meeting space fitness centre and a pool with oceanfront views.
Additionally, the hotel will be located a short drive from the Broward County Convention Center; Port Everglades; and several corporate headquarters.
Hotel Motel Owner Jai Motwani said: "Choice Hotels has been a phenomenal collaborator from the moment we first signed our franchise agreement.
"The Cambria Hotel Fort Lauderdale Beach will be perfect for travellers searching for a unique, upscale experience. We can't wait to provide our guests with a memorable hotel stay."
Earlier this month, Athena Hospitality Group, a hotel management company and Choice Hotels International announced the initiation of construction on Cambria Hotels' second upscale hotel, the Cambria Hotel Nashville Airport.