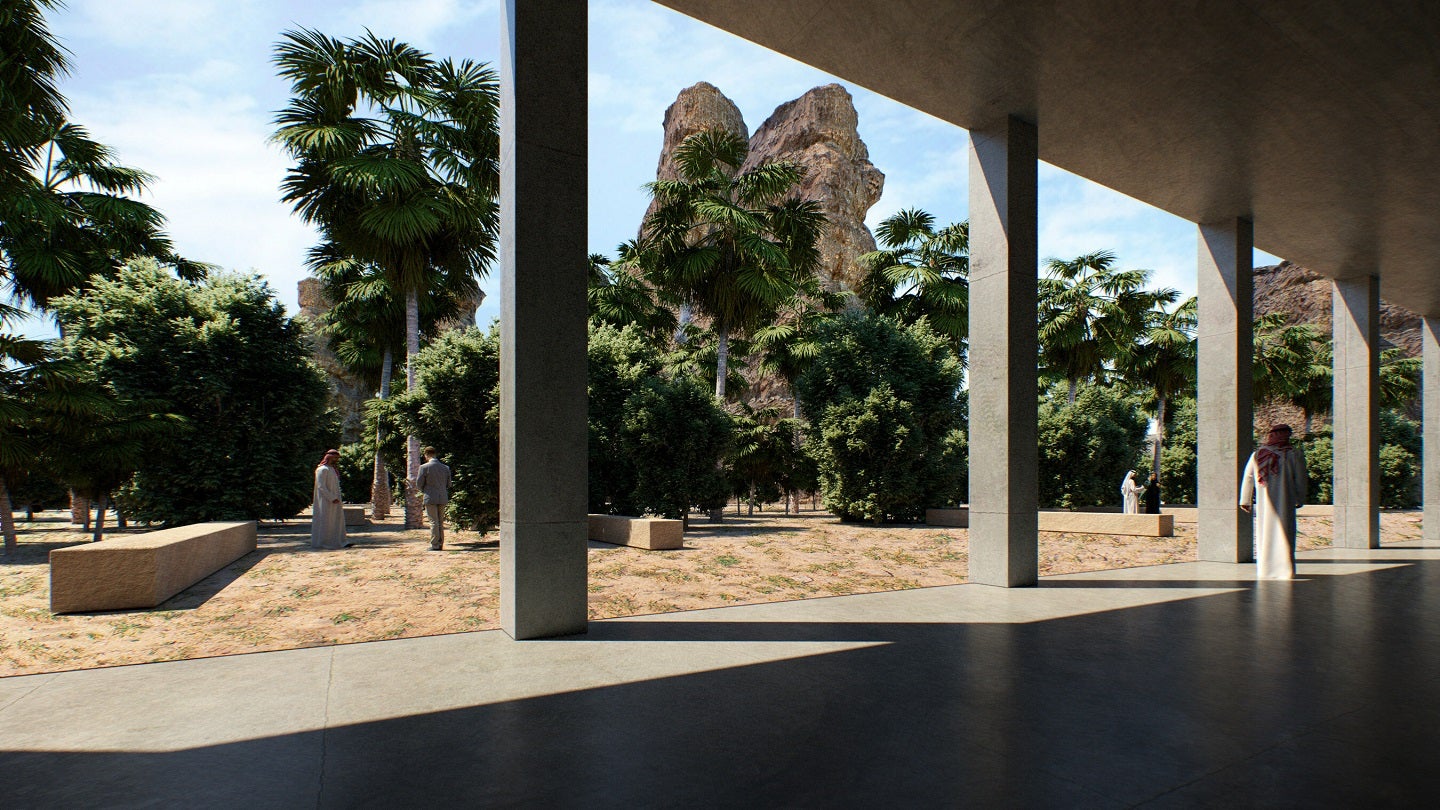 The Royal Commission for AlUla (RCU) has started the construction of the Sharaan Resort and International Summit Centre in Saudi Arabia.
RCU has signed an agreement with Bouygues Construction, in collaboration with Almabani, to manage the construction of the resort in the Sharaan Nature Reserve.
Bouygues will provide expertise in tunnelling and ultra-luxury hotel construction, essential for this development, which is being led by RCU's development and construction sector, with consultation from WSP and programme management support from Jasara.
The resort will feature 38 suites, a spa and wellness centre, a kids club, a sports centre, an all-day dining restaurant and a business centre.
Adjacent to the resort, the Sharaan International Summit Centre will feature an auditorium, meeting rooms, majlis, a library and leisure areas.
The project includes the construction of 13 hospitality pavilions and two private villas, totalling 53 hospitality keys.
Aligned with Saudi Arabia's Vision 2030 and the Sustainability Charter for AlUla, the Sharaan project integrates passive design strategies and natural geological heat transfer to ensure efficient cooling and heating.
It aims to minimise water usage by recycling treatable wastewater for irrigation and other purposes, aiming for zero wastewater discharge.
RCU chief development and construction officer Mohammed Altheeb said: "Sharaan resort is our most ambitious project currently under construction. The resort was designed with complete reverence for the human and natural history of AlUla and we are committed to sustainable building practices in line with this same philosophy.
"RCU and its partners are excited to unveil a new chapter in the story of these ancient mountains, where guests will experience the wonders of Sharaan Nature Reserve."