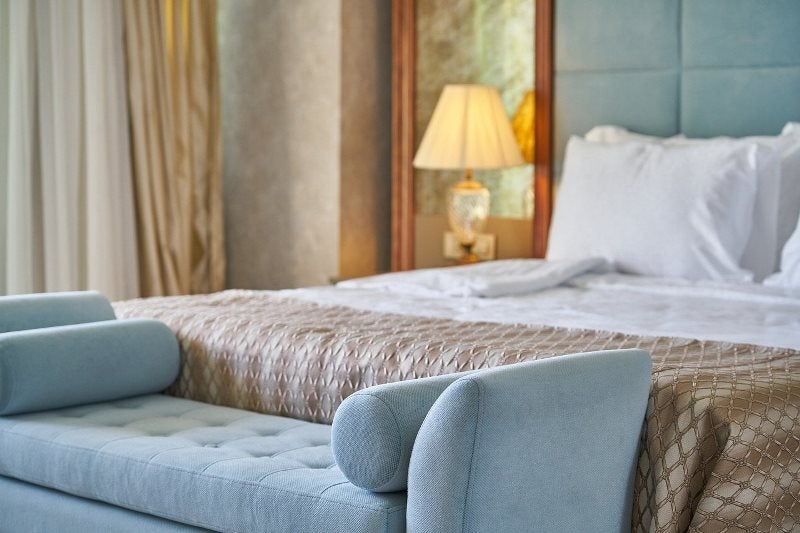 UAE-based hotel management company Rotana has launched a new programme to ensure the safety of its guests amid Covid-19 pandemic.
The initiative is named 'Rotana Safe Space' programme and involves implementing several cleaning and disinfection practices to minimise contagion risks.
The company also partnered with Swiss certification firm SGS to assess and verify the implementation of new protocols across its properties.
Rotana has emphasised on implementing a contactless hospitality experience including the rollout of online check-in and check-out processes.
It has also introduced flexible room-cleaning options as well as grab-and-go packaged food options.
Rotana president and CEO Guy Hutchinson was quoted by Trade Arabia as saying: "The wellbeing of our guests is always our priority at Rotana, but unprecedented times call for unprecedented measures, so we have embraced the latest technology, boosted our employee training and strengthened our already stringent health and safety procedures to launch a new programme that gives guests peace of mind throughout their stay.
"Rotana Stay Safe focuses on what is most important to guests right now – contactless experiences and services and robust cleaning and disinfection practices verified by global experts, providing them with reassurance that when they stay with us, they are safe in our care."
Founded in 1992, Rotana Hotel Management has 69 properties across the Middle East, Africa, Eastern Europe and Turkey.
It has plans to grow its portfolio to 80 locations by the end of this year.
Rotana is one of the last hotel chains in the UAE to implement a cleanliness programme. Earlier this week, UAE-based hospitality company Time Hotels partnered with hygiene solutions provider Diversey to implement enhanced sanitisation measures.